Greetings, companions of Edain!
The easter bunny wasn't inactive this year, his slaves just needed some time to translate his message into english.
But finally they managed to present you some things: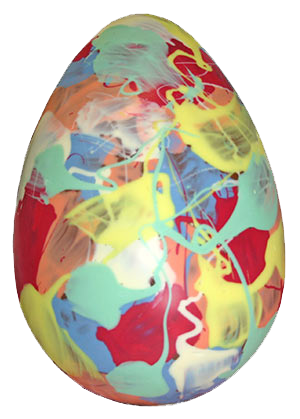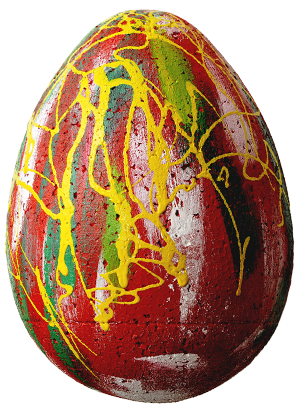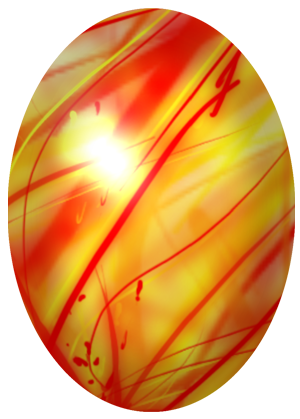 Enclosed was the following paper:
Kili
Kili's design was changed according to the movie.
After having some pictures we gave him a bow with a quiver, as he's a ranged fighter.
Additionally the skin and some details, as model-contours, the face or the belt, are now much closer to his movie design.
In the next version Kili and Fili will have a much more important role, as they are huge role models in "The Hobbit" for many people.
Thorin will have a new ability in the next version, which is available at level 1, changing his concept a bit:
His base values were lowered, but with his neviews Kili and Fili since the beginning he'll be as strong as before:
Level 1: Kili and Fili - Thorin summons the dwarves Kili and Fili as a permanent support. Both share the ability with thorin, but can level up independently. The earned experience is lost after dead.
Because of this ability, Thorin is able to summon both heros at the beginning and throughout this has a huge advantage in the fight, as he basically counts as three heros and the player is able to deal tons of damage this way.
Kili and Fili are Mini-heros and therefore have low offense and defense values and after dead you can't just revive them, but have to summon them again with Thorin.
Fili is mainly a melee fighter, whereby he has higher values than Kili. He has one ability, which is very effective, if you combine it with kili's abilities:
Level 1: Mark - Fili marks an enemy hero, damaging him a little. For the next 30 seconds Kili's "Headshot"-ability deals double damage to this hero.
Kili is mainly a ranged hero. If necessary he can also change in melee mode. He has two abilities:
Level 1: Switch - switches between bow and sword
Level 3: Headshot - Kili concentrates for a short period of time for his next shot. Having a target he shoots focusedly, dealing devastating damage to an hero.
As many people in the community wanted to see more of the dwarves, especially these two, we made this new concept for the twins. Hopefully you agree with us, if we think that this is a felicitous concept.
Dwalin
The strongest companion of the dwarves will become the unit breaker for Ered-Luin. The new demolisher will be Bofur, another hero the community wanted to have better integrated.
Oin and Gloin will be a summon for Dwalin Bifur and Bombur are available with a spell for their brother Bofur.
These are the new abilities for Dwalin:
- Level 1: Switch - Changes his weapon between a hammer and axes. The hammer deals much more damage, but is a slower weapon. The axes hit two targets at once and can be used much faster.
- Level 3: Heavy punch - Dwalin dashes his enemies away with a mighty punch.
- Level 5: Oin and Gloni - Dwalin summons the brothers Oin and Gloin for a short period of time. They follow Dwalin and attack every unit in their vicinity
- Level 8: Earth-hammer - only available when using the hammer. Dwain jumps into the air and piles his hammer to the ground, throwing away all enemies surrounding him and dealing a small amount of damage. Buildings will not be damaged.
With this changes Dwalin is very effective against many units, but not as effective against heros and uilings as other heros.
There are more changes for the dwarven heros, but they won't be revealed yet!
Radagast the brown
Not only the dwarven skins were aligned to the movie, but also Radagast's design. This was a very difficult and time-consuming work.
Eye catching was especially the multiple layers of his robe and the restrained legroom. The right half of his body has a long cloak-seam at his arms, but on the left side is very few cloth at the same spot. Also the hat, the mazy beard and the staff was designed to fit to the movie's look of Radagast.
The new concepts concerning Radagast won't be released yet, they will come in a later update.
We hope you liked this little "after-easter-update" and are looking forward to your feedback!
Your edain-team