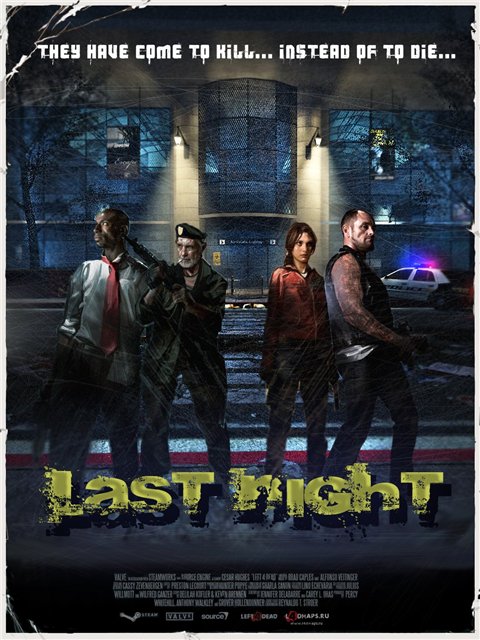 Hellow! Last Night - a new high quality campaign for Left 4 Dead. The main focus at the development stage was on atmospheric maps, but we also did not forget about the other not so unimportant aspects of the game such as:
Well made and exciting events, which will give you lots of positive emotions.
Beautiful architecture, based on really existing buildings, which will underline the uniqueness of the maps.
Interesting story, that tell us the story about four immortal survivors!
Now we have a beta version of the first map "Arrival" and the alpha version of the second map "PoliceStation". Screenshots:
P.S If you sincerely want to help us in further developing the campaign and you know how to work well in one of the following programs: Hammer, Photoshop, FacePooser, then drop us a message join the team!