Last Knight is now on sale for 50% off (now 3.99$/2.99€) as a part of the huge Steam sale:
Store.steampowered.com
If you have it already make sure to tell your friends, your mom, your grandma and your dog. Also probably your goldfish. (Or any other pet you have)
There is also currently a update in the making which will add a tavern for the Rogue Rider Adventure mode in which you can get direction clues for the Wonders of The World:
Nobody is drunk in that tavern!
The other rides have been also tweaked and made more intelligently. They will also wear hats and more.
You can download Where Is My Hammer for free. I have made this small game as a part of the IndiesVSPewDiePie game jam.
Basically everything of the level can be smashed to pieces and you happen to have a hammer. What will you do?
Please do give it a vote here:
Jams.gamejolt.io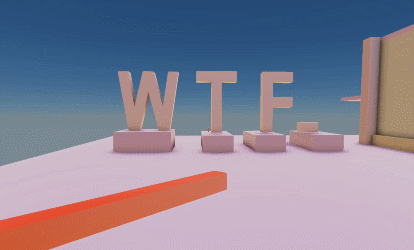 Every vote counts!