Last Airbender: Total War December Update
Hello, it's been a while since I posted an article since I had it quite busy irl and prefered focusing my energy on just making things and posting at most a screenshot once in a week or two, this means a lot what you see in this article has been shown before, however I will show something new as well as my plans for the future.
What has been made so far...
When it comes to the planned settlements for the first release you probably have noticed that it is nearly done. The last settlement I plan to add and am working on is Ba Sing Se. Other settlements for which I need to figure out some plans I will release in patches the reason I save them for later is because these are places important to the plot. The plot for the first release is not complete as I have yet to get into scripting and acually mastering it to the point where I can somewhat guide the AI to roghly recreate events from the show as far as the rtw engine allows. For this reason I decided to add an extra more open ended campaign in which you can assume sozin's role (the TLA campaign will still be available):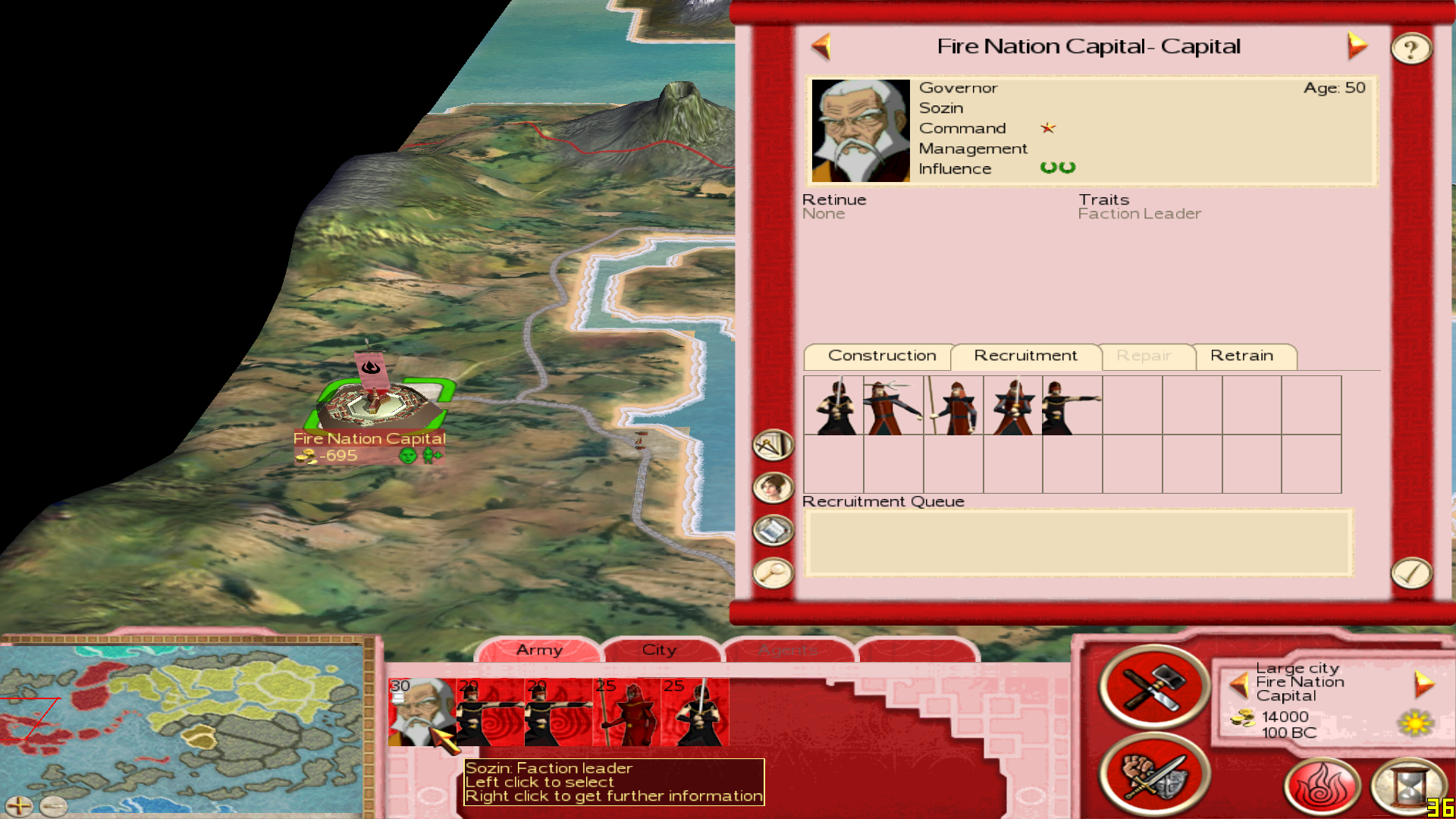 Something new: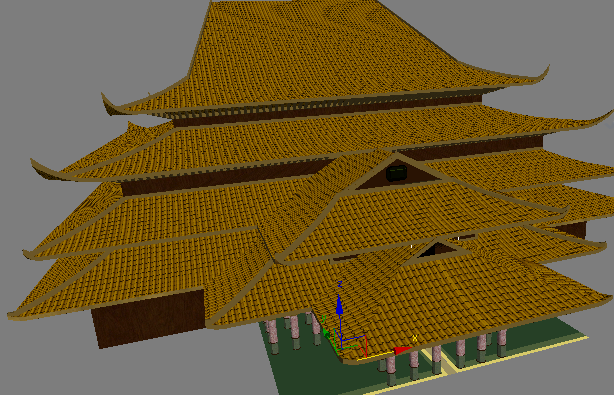 The future:
Eventhough I intended to release a quite basic version before the end of this year I learned new things and was eager to add more and more, however all of this is to deliver an enjoyable and playable beta version and to ensure is as far as I can I need ore time. This means that you are going to see this mod coming out next year, hopefully early next year but I won't promise an exact date as that usually backfires in the modding scene... :)
Other Realm Production was kind enough to make a teaser trailer, enjoy: Youtu.be
So to summarize hopefully early next year I will release a beta that has a basic early version of the TLA campaign, a 100 years war campaign beginning with Sozin (after the air nomad genocide), many units including animations, custom settlements, music etc.
Happy holidays and till next year, kind regards,
KurdishNomad