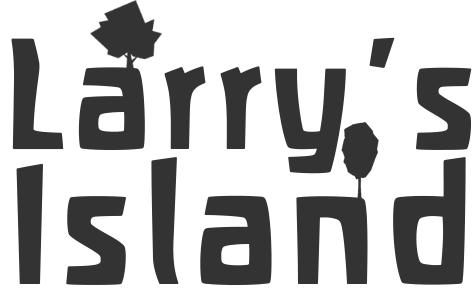 Hello! We are sorry for this very late blog but that does not mean that we have did nothing! We worked some ideas out and we made great progression!
We are also searching for feedback and things what you like to see in this game to make this game as good as it can be and we hope to get some better ideas of you! Just write a comment or send a mail to larrysisland@gmail.com!
Thanks for reading!


I improved the pathfinding in the game to get the best way to go to your target and made the searching a little bit faster. The animals are also using pathfinding to get the most natural movement so the animals are not going to fall form the world or that kind of things! Where are using a raycast pathfinding so the terrain height doesn't matter. The pathfinding itself it very important to the game and make a lot of sense!

I made some simple hud images to bring the HUD to life! It is made up of green and white, very basic but i like it probably it is going to change in the future. Here are some screenshots!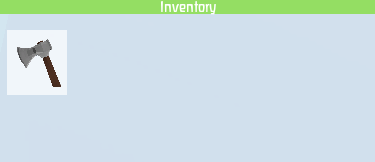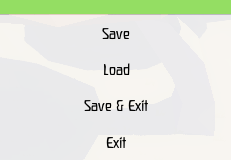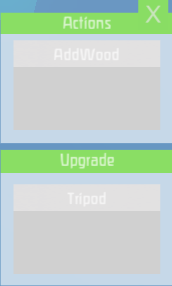 I also worked on actions and upgrades for some little buildings. So Larry is able to upgrade buildings and do specific actions. The logic is there but i have to improve it in the future and give Larry some more possibilities! In this stage you have only the opportunity to upgrade and do some actions, you can see this in the previous section.

So, I thought about the amount of trees and how to improve it, and it came to the effect that there are many more trees were needed so Larry has the possibility to make everything and build all the bridges. So therefore we give Larry the ability to plant seeds so he is able to grow more trees and build everything what he wants! Here is a little video!

I also worked on building placement for some parts to create a little (or big) castle for Larry. I can write a lot about it or you just watch the video to see it in action!

And finally I worked on the chicken AI to bring the chickens to life. At this moment it is not much. The chickens are walking random around and eating some grass. The chickens using pathfinding to get the most neutral movement. Here you see (some) chickens in action!


I made some flowers for the game to give that little details. I made four diverent flowers to be in the game the colors/texture will maybe change in the game it self but here is a render that i made: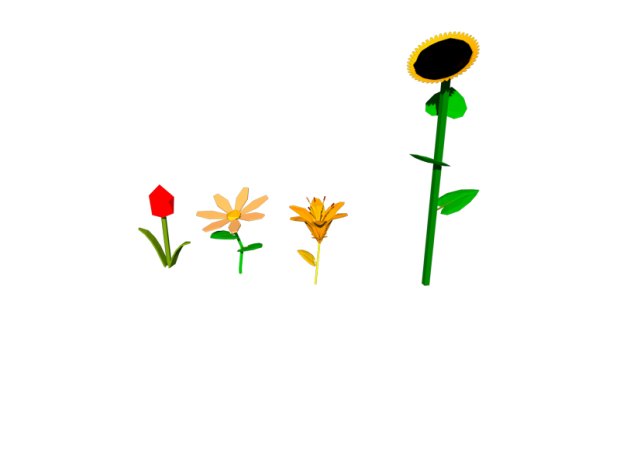 I made two Animals: a chicken and a butterfly
Chicken
The chicken is maked and animated. The animation is very well. the chicken ensures that there is more life on any island. You can kill the chicken and get some food and eat it.
Butterfly
The butterfly is also made and animated. It also gives more life and gaiety. But its verry small so he is in great not so pretty. the animal may have different colors.

I made three buildings: a wall, a door and a window. so
you can build your own house. making it much more interesting. To build a house. You can walk through. the door. and the window is now for the ornamental.