Last Wednesday we released our biggest update yet! This update includes three new units and two new buildings, many balance changes and improvements.

First off we replaced the Rebel Partisan with an updated version. This unit has two main attacks between which you can switch: throwing molotovs or stinkbombs. Molotovs do light damage at units around the target area, while stinkbombs slow units down. Second we got the new Riot Metro Police, equipped with a shield and stunstick. In offensive mode, this is a fast moving melee unit. Using the station ability you can deploy the unit, generating a cover spot for units behind the metro police.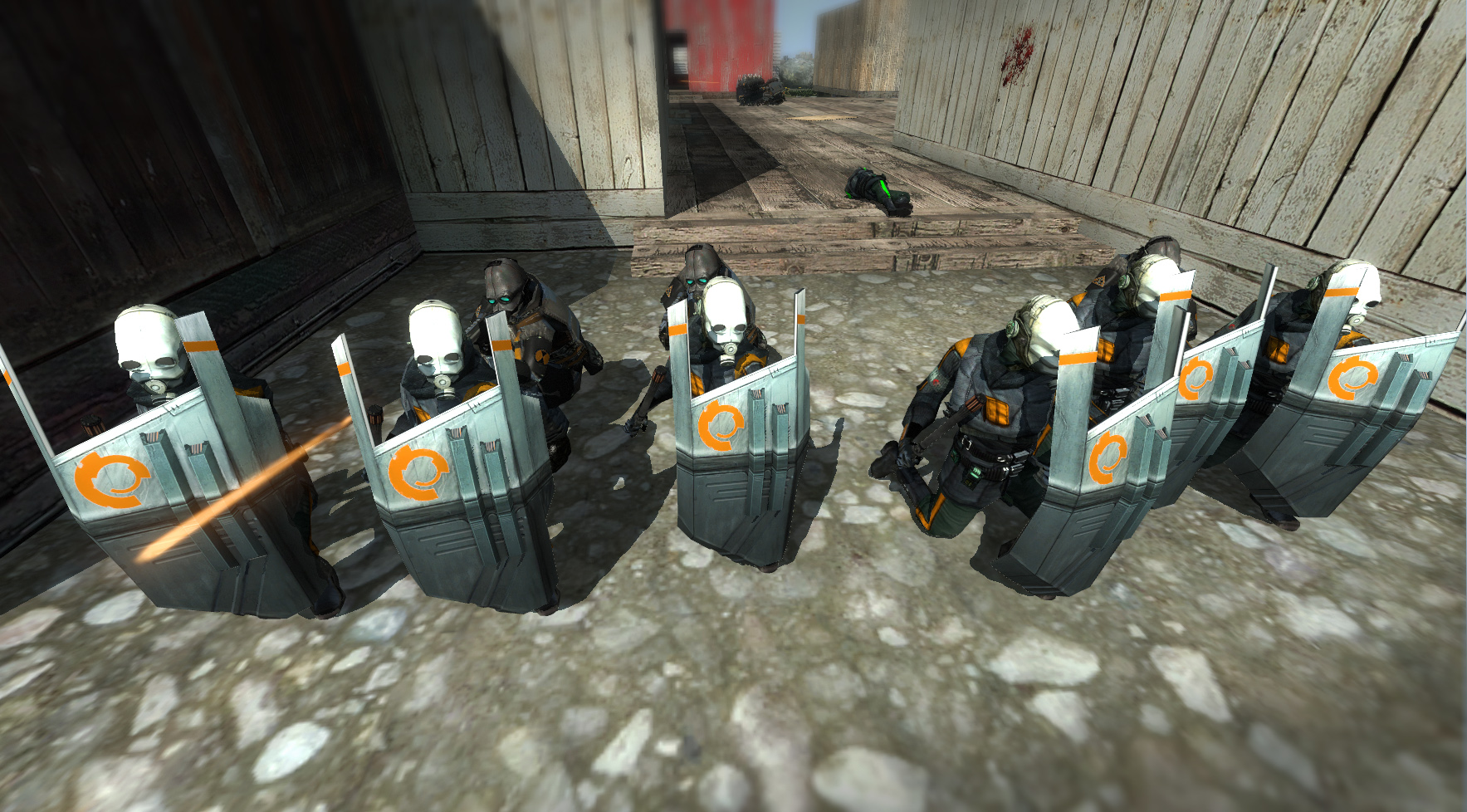 Furthermore we added the Rollermine to the Combine, which you can produce at the also new Mechanical Factory building. The Rebels got a new Offensive building, the Teleporter. Using this building you can teleport units to anywhere on the map, as long as you have vision. A teleportation takes 40 seconds to complete. During this time the units being teleported are unusable and rift is created at the target location, visible to enemies.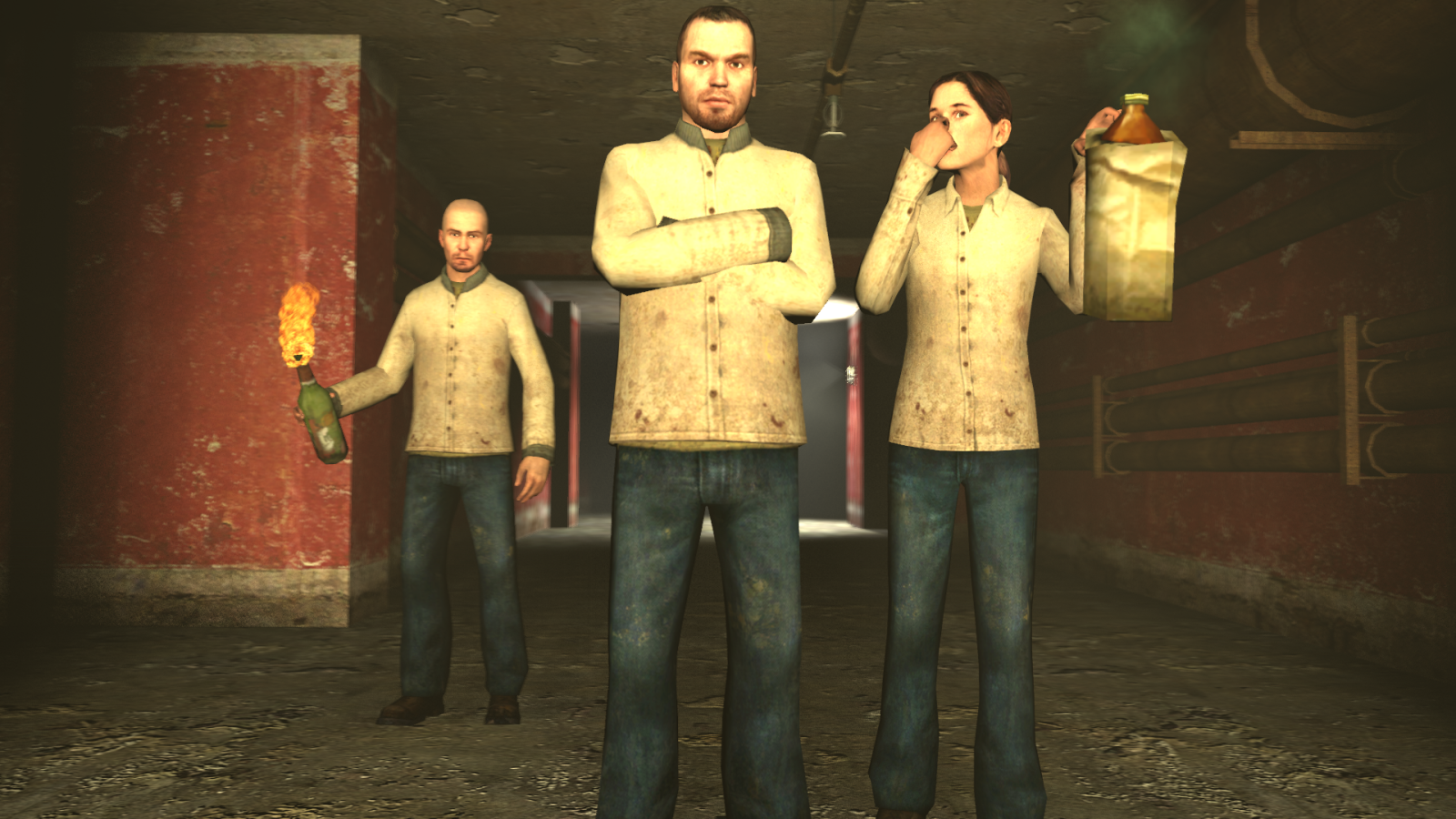 The full changelog is:
Gameplay & Balance
* Added Combine Metro Police Riot:
	- Replaces Combine early unit Metro Police with Pistol
	- Equiped with Stunstick and Shield
* Added Rebels Partisan wtih Molotov:
	- Replaces Rebels Partisan unit
	- Autocasting ability Molotov, setting the target units on fire
	- Ability stink-bomb, temporary slowing down the movement of hit units
* Added Combine rollermine: shocks enemy units with a small chance to stun
* Headcrab Canister launcher:
	- Now has three launch abilities for regular, fast and poison headcrabs
	- Reduced Canister health from 550 to 300
	- Increased range from 5000 to 9000.
	- Increased crawl out speed of Headcrabs
	- Spawned Headcrabs roam the map to find enemies
* Added Combine Mechanical Factory building:
	- Builds Scanners, Manhacks, and Rollermines
* Added Rebel Teleporter building
* Infested zombies now roam the map to find enemies
* Headcrabs can now damage buildings.
* BugBait:
	- Increased throw range from 800 to 1000.
	- Increased recharge time from 1 to 30.
	- Increased energy 30 to 50.
	- Uses smaller, faster antlion version.
* Dispel:
	- Increased recharge time from 2 to 3.
	- Increased energy from 30 to 50.
	- Increased range from 800 to 900.
* VortAttack:
	- Decreased energy from 10 to 5.
	- Decreased recharge time from 1.8 to 1.5
	- Decreased damage from 60 to 30.
	- Increased range from 575 to 590.
* Vortigaunt:
	- Increased in combat energy regeneration rate from 1 to 2.
	- Increased speed from 242 to 245.
	- Decreased build time from 48 to 42.
	- Decreased health from 300 to 250.
	- Decreased max energy from 370 to 200.
	- Changed cost from 45req, 50scrap to 50req, 36scrap
* Vortigaunt Den:
	- Decreased scrap cost from 40 to 30.
	- Decreased build time from 54 to 50.
* Manhack:
	- Removed light attribute.
	- Reduced health from 40 to 30.
* Veteran:
	- Requires Steady Position to attack.
	- Added Smoke Grenade ability.
	- Increased range from 870 to 1100.
	- Increased build time from 32 to 35.
	- Decreased health from 210 to 170.
	- Decreased view distance from 1200 to 1000.
	- Increased requisition cost from 45 to 50.
* Saboteur - Removed Smoke Grenade.
* Combine Sniper - Increased health from 110 to 160.
* Hunter - Reduced power cost from 50 to 30.
* Synth Factory - Reduced power cost from 50 to 40.
* Claw Scanner:
	- Mine automatically recharges after being deployed.
	- Mine is uncloaked, health increased from 40 to 100.
	- Mines no longer bounce and roll after being dropped.
	- Mines hop towards enemy.
*Attributes:
	- Disabled bullet 2 bonus damage vs creature.
	- Disabled pulse 0.6 damage scale vs creature.
	- Disabled shock 50 bonus damage vs heavy.
	- Disabled shock 0.5 damage scale vs synth.
* Rebel & Combine Barricade - Added 1 extra cover point.
* Improved reliability of Dog Jump ability
* Hunter jump ability: Behaves more predictable and now acts on all Hunters in player selection
* Combine Manhacks can now be build at the Headquarters, with Armory building as requirement
* Replaced Combine Observer by not cloaked, faster and cheaper Scanner unit
* RPG attribute now has reduced damage against medium (-50%) and heavy (-30%) types of units
* Reduce flash ability recharge time from 60 to 25

Overrun:
* Vortigaunt starts at full energy when spawned
* Energy of all units is replenished between waves now

Maps:
* hlw_synth, hlw_antarctica and hlw_aurora: update scrap points to use small versions
* hlw_thirst: mountains are now impassable and removed (confusing) day/night cycle
* Added: or_village (Overrun mode)
* sp_valley - Combine attack your flag on hard difficulty
* hlw_mine: tweak scrap marker position to fix an issue where engineers could get stuck

UI & Lobby:
* New loading backgrounds;
	- Metrocop loading background by Revvylo
* Show game mode for found online games
* Improved speed of creating or joining a lobby
* Fail to join lobbies on different game version (through friend invites), which would result in not joinable games
* Small performance improvements html UI

Unit Navigation:
* Simplified navigation meshes, preventing several issues and resulting in better performance
* Some unreachable cover spots are now filtered from being displayed

Fixed:
* Ability being cancelled before the player can target something due units dying in the selection
* Unable to place mountable turrets properly on some map spots (hlw_slums)
* Fix units not following a target unit properly after the target unit hold a position or was in cover
* Melee units (e.g. Zombies) not getting close enough to hit buildings 
* Fog of War toggle in Sandbox showing incorrect behavior
* Strider minigun shooting at feet of infantary rather than body
* Rebel rpg attribute not being applied to enemy units, resulting in missing bonus damage against synth type of units (Strider and Hunter)
* Potential exit crash due cleaning up CEF panels
* Fix (online) game lobby empty and unusable upon creation in some cases
* Fix black terrain, only in Simple lighting mode (e.g. Geforce 7 cards)
* Fix checkmark font character not displayed in game lobby on Windows 10

Misc:
* Add Hungarian translations, provided by Bence Gercuj
* Russian translation updated by Chiffer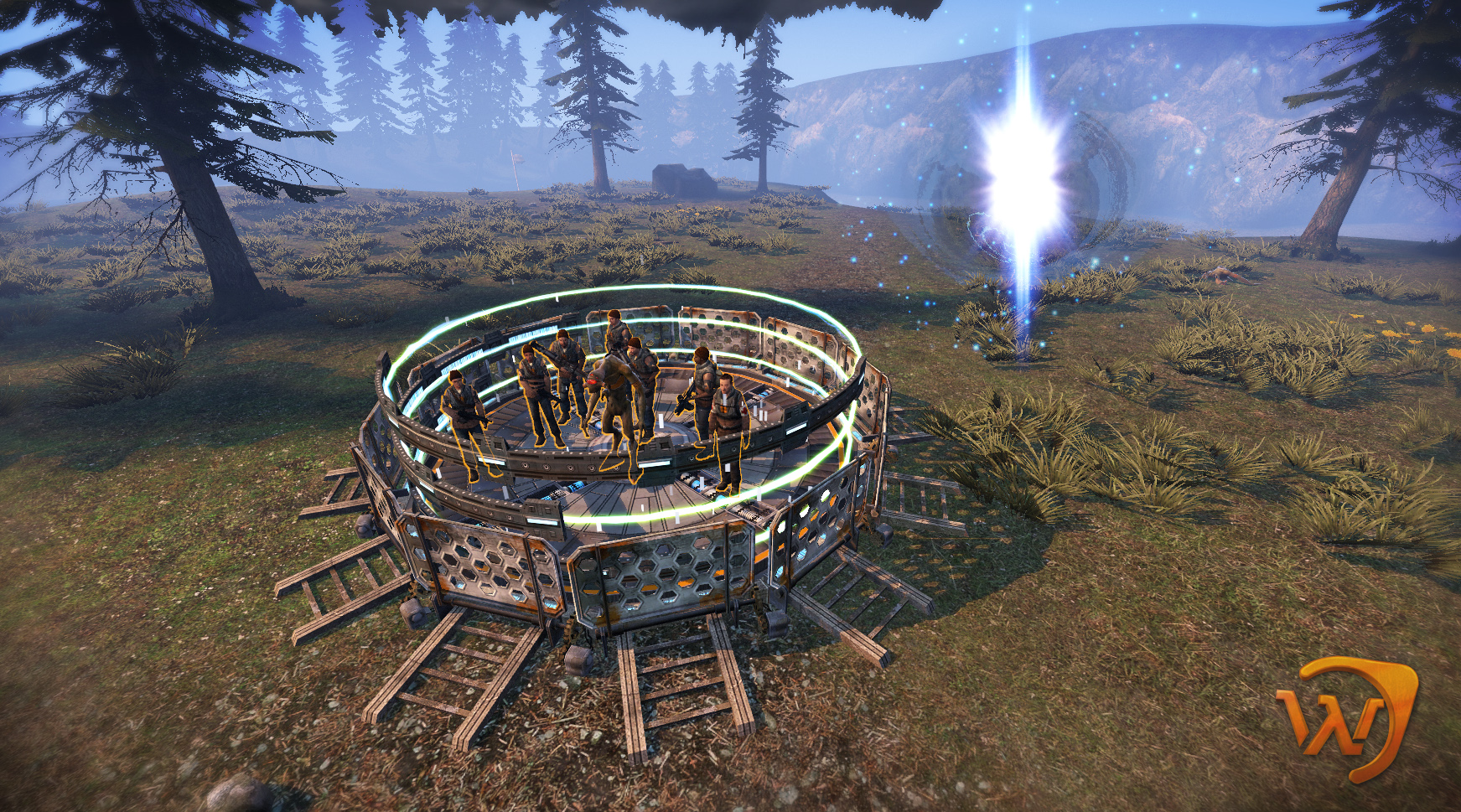 To get Lambda Wars for free, visit our Steam store page: