The big news is that Kenshi is one of the first 10 games to be Greenlighted on Steam. That means when the game is finished, in the next... 2 years maybe... Kenshi will be for sale on Steam.
Any one who has already bought the game will get a Steam key, so don't be shy to buy early. The final game will cost around 3x more than it does now, so you'll be saving money and helping development.
Now on top of that good news, tons of extra sales have been generated just from the run-off from the games Greenlight page, this will help to continue funding the new artwork.
Speaking of artwork, it continues. If you have played the game you will be familiar with the character customisation, and how you can adjust the body proportions of your character. Well on top of that, there will be an adjustable bump-map that shows the strength and health of characters.
So a character with a Strength stat of 100 will look more like the guy on the left, a newly created character with zero stats will look like the guy in the middle.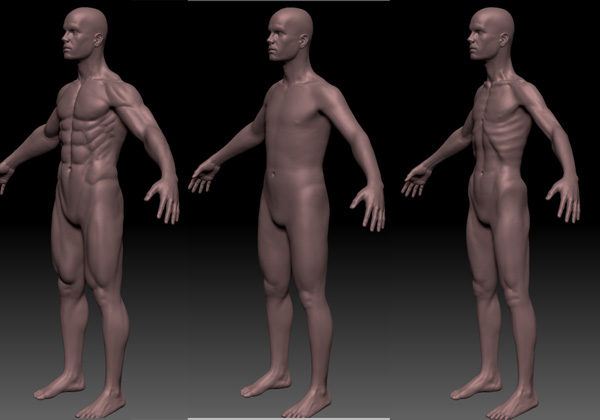 They can be blended of course, so with a Strength stat of 50 it would be half way in between the two.
The one on the right will be used for slaves, desperate bandits, and when your characters are imprisoned/starved for a long time.