A 2D digging, adventure puzzle game with some retro feel reminding us of the amazing first digger games such as BoulderDash that we knew when we were younger. That is the type of game me and my partner wanted to create as our very first joint project for our studio "RoKabium Games". Both being avid gamers we hadn't seen many games in that genre that focused more on the actual digging being the main element rather than being an action plat former or survival and crafting sandbox with the occasional digging part. So last year we started working and planning for our game "Something Ate My Alien".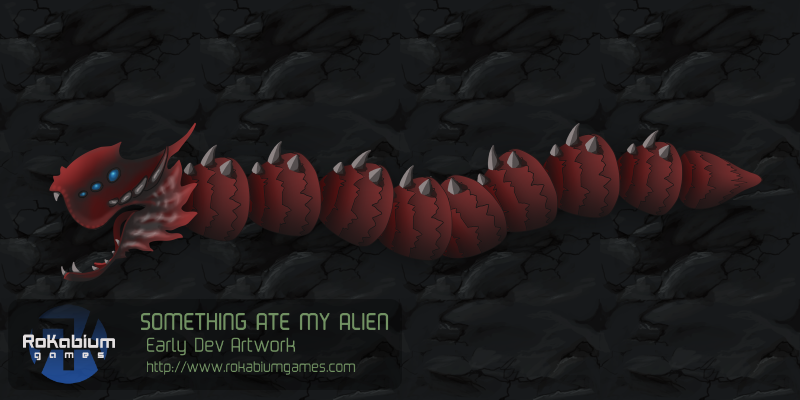 We knew early on that for a 2-person team to pull of creating a whole video game we had to have a planning structure for a game that wasn't too large or complicated. So early ideas of making a full blown 3D, interactive, huge sandbox with multiplayer alternatives was just not gonna be a good starting point. We scaled down the idea of a huge concept and decided to rely more on our existing skill set in the game industry. We decided to focus on a more manageable core of that we ourselves would like to play and what we believed other people would also enjoy to play. A finite game story of about 6-10 hours game play from start to finish, something fun and charming with just the right amount of action/digging/puzzles ratio.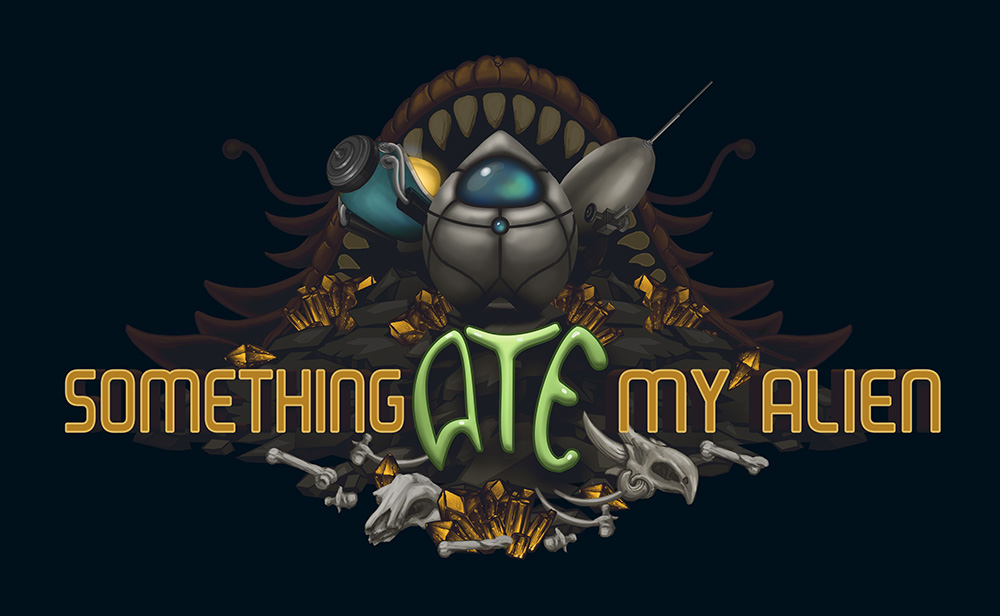 We also knew that our game would show quality and engaging graphics being hand painted by myself and it would all be done in a style that would ooze retro, hand painted, uniform and a beautiful game with easy to navigate and clear game mechanics and graphics. We wanted it to be a lighthearted but a addictive little gem suitable for a both younger and a more adult audience. Our game would be exactly how we envisioned it since it would be the labor of our own vision, not working for anybody else.
As a digital artist with several years experience in working for game studios and painting game assets, backgrounds, icons, characters etc and being part a team of other game developers, I did have some much needed experience in understanding just how much art is needed for a complete game. Even the smallest game contains more art pieces than you might think. For example, for every animation you do in 2D graphics you have to paint a new image and each animation can have anything from a very basic 5 frames up to 30-40 frames. So for each enemy you draw for example you need to also draw that enemy having an idle position, a walking cycle, a running cycle, an attack cycle, a dying cycle, a jumping cycle etc. So for one single enemy in a game you might have to produce up to around 100 images. Add to that, our game would have at least 10 different enemies for each level and we have designed our game to have a total of 4 levels.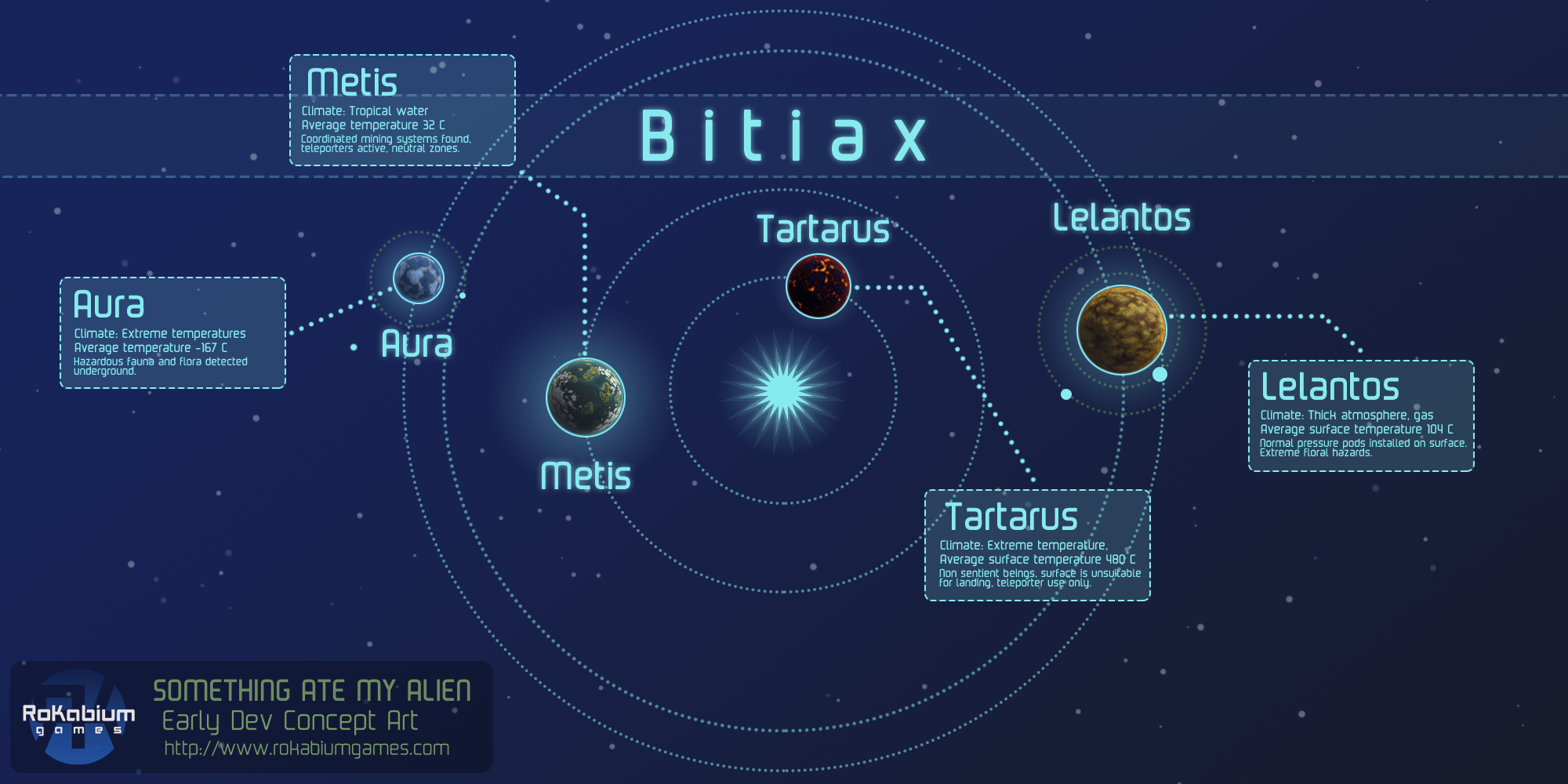 Each game level or planet as it is represented in SAMA is built up with a set of ground tiles that has seamless tiling for a smooth and more realistic look. For each tile-set I'm designing 6 variants so the illusion of random and unique ground that looks like it is not repeating. Each world has 4 unique tile types to add variation for the digging mechanics and giving the player more varied game play. On top of normal ground tiles we have variants of 20 unique decals and edges created to blend different types of ground together better and adding even more realism. Inside the ground tiles you can as a player find all kinds of loot. So far I've designed 25 unique minerals, 9 different type of gemstones, 8 different kind of gases (each with animation cycles), 28 types of artefacts, 12 different types of complete fossilized animals which consists of 62 separate type of bones to find. There are teleporters, oxygen stations, health hearts, energy boosts, lamps to light up the dark caves, secret doors with puzzle areas to solve to get rare loot or upgrades. There are icons for every item and enemy you can find. All of these visual elements are hand painted by myself and still this is just the bare base of each planet level.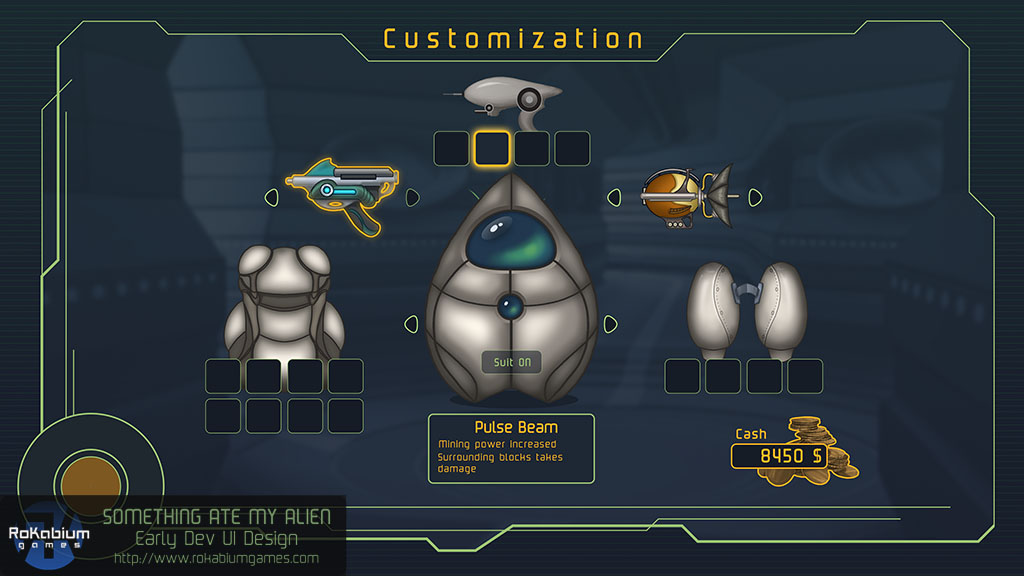 When designing the UI for the game we both wanted it very neat and tidy look, using our main colour scheme of blue-green-warm yellow that I first came up with during the conceptual art at the beginning of the project. I also wanted some elements to have somewhat of a computer screen/electronic look with glowing outlines to emphasize that you as the player are the actual AI of the ship and the UI you see is the computer interior.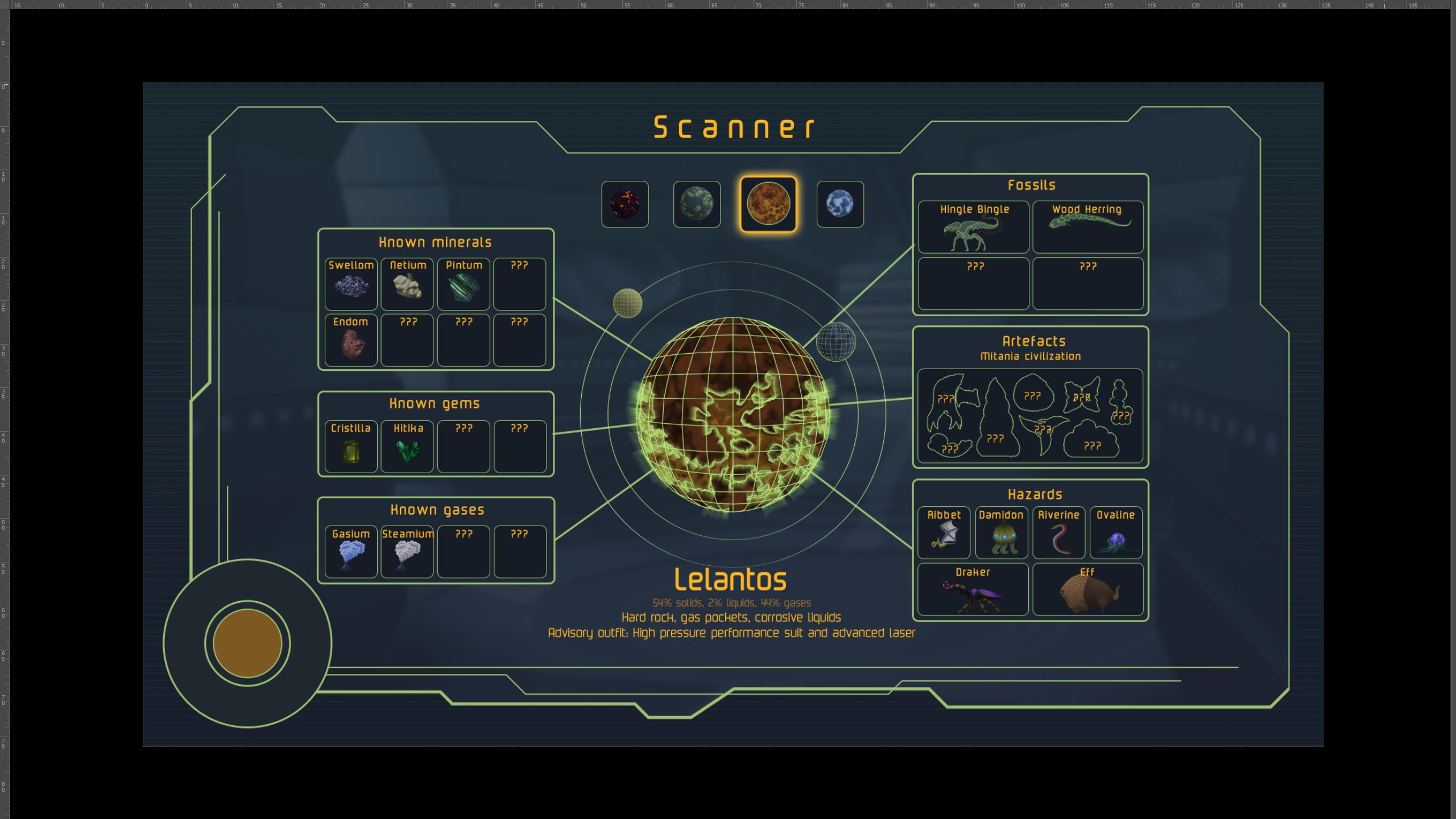 While continuing painting and designing the artwork for SAMA we are getting closer to a first Alpha of the game and we are hoping that with the help of feedback from gamers around us and people interested in our game we can develop a game that is incredibly fun and beautiful to play.
See more over at our website: Somethingatemyalien.com