Over the last few months the mods for The Settlers II: 10th Anniversary have been refined so that today they will be available as a single installation file.
Start with a military building that will expand your border, chop trees down to create more space for new buildings. Connect all buildings together with roads so carriers can transport building material and other stuff.
To avoid road overloading with goods, try to build parallel roads, short road sections that a carrier does not have to walk long distances, and build storehouses.
K. Patch 1.0 for The Settlers II: 10th Anniversary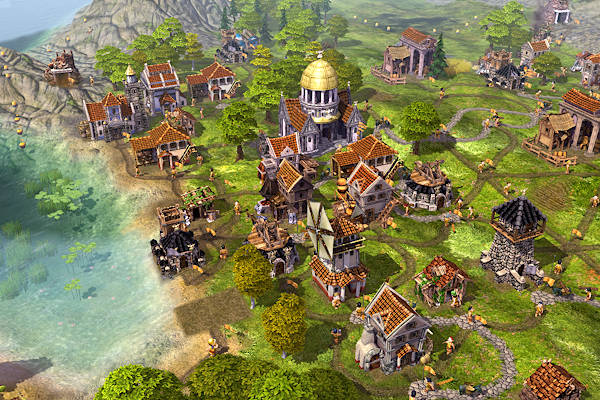 Every good has to be stored somewhere, in the headquarter, in a storehouse, or in a harbor - also planks for new buildings, coins for upgrading soldiers, bread fish and meat for miners, grain for mills brewers or for the donkey farm.
The main objective is either to reach the mysterious portals or to destroy all enemy headquarters.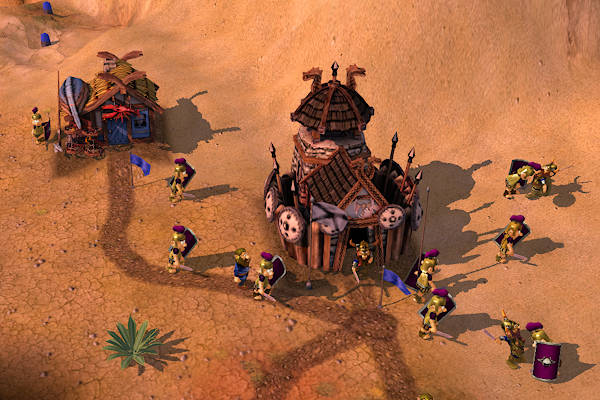 The K.Patch fixes the problems that arose with porting The Settlers II (1996) to
The Settlers II: 10th Anniversary.
One of them was that you had to build much more fisherman's huts and more farms to keep up with the production in the economic chain. In Settlers II (1996) you had to build 6 fisherman's huts for 5 mines, and in 10th Anniversary about 17 fisherman's huts for 5 mines. That is 3 times slower! Fishermen are somehow op, but not so to slow them down that much!
K.Patch changes the fisherman:miner ratio to exact 2:1 (from 3.33:1 in 10th Anniversary).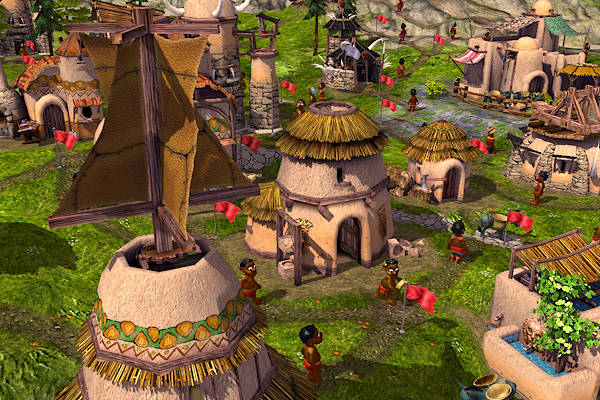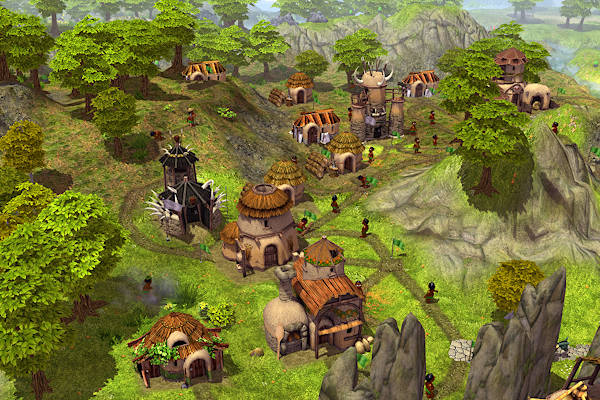 Not only do you benefit from the changes, but also computer opponents. On average, buildings has more efficiency due to shorter waiting times for goods. In original Settlers II every person walked faster by 25%, as it does the K.Patch for the 10th Anniversary.
K.Patch also makes some minor graphical changes: View range increases by half, ...
Check out the new Widescreen Fix by zocker-160 which increases the FOV.
There are also a dozen new maps created during the last year - co-op maps, symmetrical maps, maps from other games, ..
Here you can find all the up-to-date maps that got removed with K.Patch 1.0e: siedler-maps.de/s2maps/user-20616.htm
Enjoy!