We've got some exciting news about project's development during June month. This time news come later then usual, but it only has more content :) This month we must spotlight few special updates what brings fresh and quality content to BF2142 universe.
Battle for Frankfurt
BF2142 featured some neat night winter maps such as Liberation of Leipzig and operation Yellow Knife. However none of them featured air combat and titan game modes! Battle for Frankfurt (made by our skilled mapper Kiaksar2142) is going to be vast night snowy map which feature multiple game models among 16, 32 and 64 player sizes. Battle emerges in Frankfurt which is being slowly engulfed by ice and it's resources become major interest for both EU and PAC forces before they are still accessible.
Zeller-H love is beyond the fetish
Zeller heavy sniper rifle is something special to us so we've given it more attention over the other weapons. Pe†eR-KuN made even three Zeller reskins including default, snow and desert variations. Now yours (and only yours) Zeller-H will fit the environment right.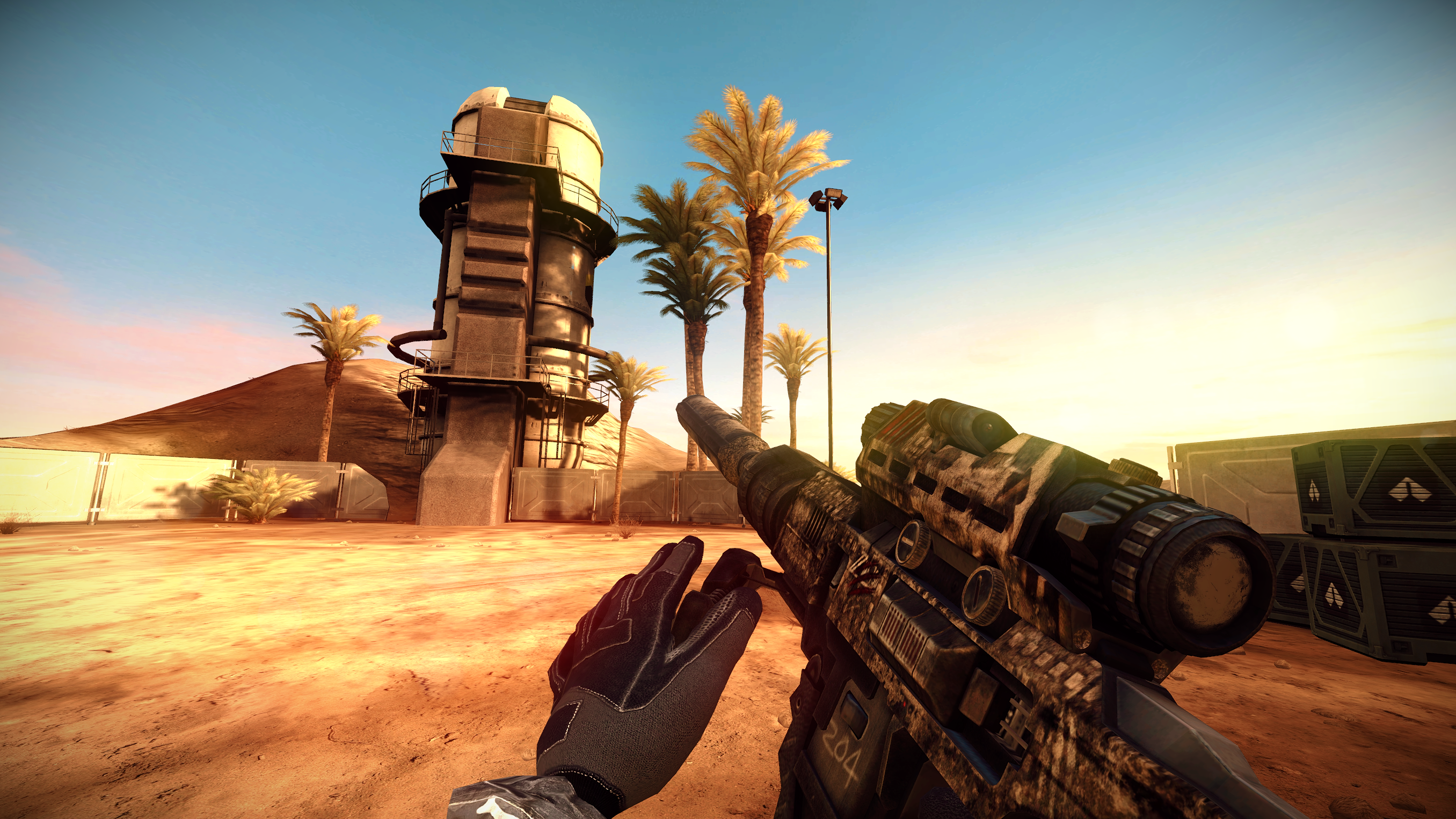 Ganz HMG reborn
Ganz heavy machinegun is another iconic 2142 weapon. It lacks in magazine size when compared to the Shuko or Bianchi, it makes up for in stopping power as it has the highest damage and precision among the three. However, it's very accurate and if controlled well can become deadly over the long rage and pick almost every human foe. New animations by TUERIX and EnemySniper gives the weapon new feeling.
General updates:
Battle for Frankfurt by Kiaksar2142 (brand new map)
Wake island 32 and 64 game modes by Dnamro.
Minor texture and performance improvements by Sgt_Prof
Zeller-H winter and desert camos by Pe†eR-KuN
Misc animations and mesh improvements by TUERIX
Zoom in animations for sidearms by TUERIX
Magnum TR mesh improvements and animations by TUERIX
Further vegetation lods improvement by Sgt_Prof
Ganz hmg animations (WIP) by TUERIX and EnemySniper
Shotgun animatios (WIP) by TUERIX
Gadget improvements. New brand animations for port shield, repair tool, APS mine.
Major sound improvements by TUERIX what include many new vehicle, weapons, misc content.
For more detailed content updates you can track official gun list: docs.google.com

That's it for now. Keep tracking our project, leave suggestions and ideas to make it even better. We are very excited to share every single update!