Hello community, welcome to the June news.

This time again, we can't show you the promised "Big thing". Because of some problems with the internet connection of one of our members, we couldn' finish the "big thing". By the way, it is a video of the Alpha version of the mod. As soon as the problems are solved, we will finish the video and implement it into the one of the next news. But this shall not mean, that we haven't something to show you today.

Today we start with a screenshot from the Galactic Conquest.. It shows the complete Goauld tech tree, like it looks now. But if it is already finished? Who knows?!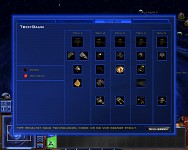 Let's go on with a screenshot, that obviously shows Atlantis by night. But what do we want to tell you with that? Well, you can start to guess.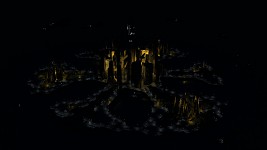 As a special today, we have a nice wallpaper of a Goauld fleet for you. Have fun with your new desktop background!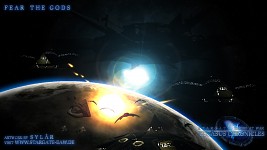 Finally, we have a new unit profile video for you. It shows the new Hatak, including the Anubis Hatak, which is a variant of it.
See us in July again!
Greetings,
SGMG