Ever since I've started this mod I've tried to streamline the mapping process as much as possible but I was sort of unsuccessful at that, since I had next to none experience regarding actually finishing a map,
let alone mapping for a mod.
So the level that is being showed below is actually the first one I could actually say that uses this streamlined approach. But unlike the other maps I've started, this one was done by contacting another mapper and requesting that he makes a rough layout of a generic office building using nothing but dev textures. I've done this because I've always wanted to try making something similar too the abandoned asylum in Cry of Fear, but this time in a streamlined developmental environment. Which showed to be immensely helpful and might one of the fastest created maps so far.
Normally, I don't go around looking for reference pictures or concept art before starting a map since I usually start making a map with a specific type idea for a location, (eg. the player must face a deranged sniper bunkerd up in a church tower). This map was no different, the only thing I've had in mind going in, is that I want it to be a big abandoned building with many alternative passages where the player must navigate through while constantly watching their back.
So when I got the basic layout design of the building, I assembled it in a cohesive whole and started planning the overall gameplay around it. I then cordoned a section of the building and started detailing it, room by room. The more rooms I detailed, the more the overall layout of the building changed and thus the building began to look more and more realistic,from a design aspect as well as the visual aspect. But midway trough, I got a small creative block and decided to go explore an abandoned building complex for inspiration (the pictures can be seen here), which I then used as a reference for more detailed texturing and overall atmosphere.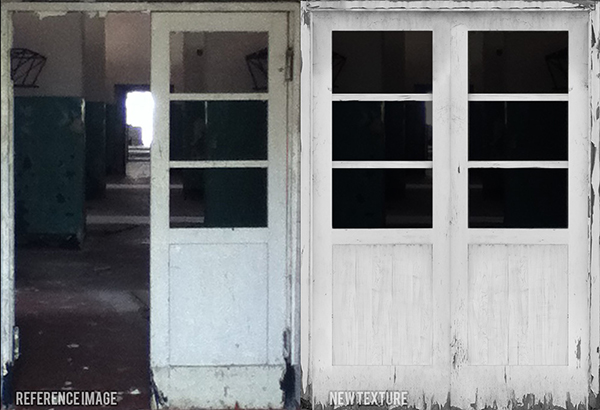 Once I've got the whole visual aspect of the building mostly done, I've started populating it with scripted events, sounds, creatures, etc. Basically, making the map feel alive but at the same time making the atmosphere bleak and lonely. So in short, I've created a virtual world which I then populated with events, sounds and npcs, and thus hopefully making it feel real and not just a "gamey" level which can be a nasty by-product when designing a level around already made scripted events and gameplay ideas.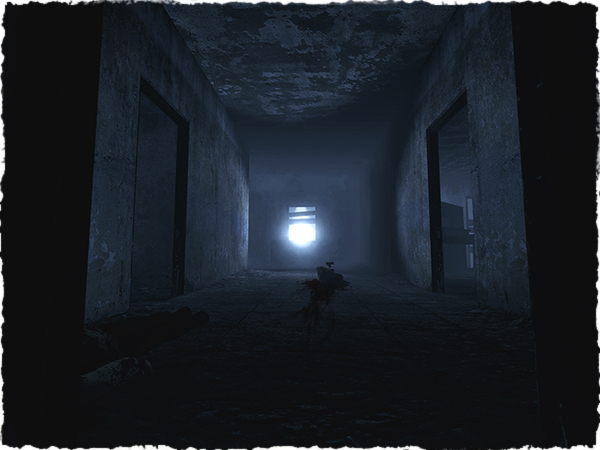 Progress wise, we've added a brand new reverb system, which now makes generic sounds such as footsteps, gunshots, foley, etc. sound and act appropriately based on the environment the player is in. Below is a quick demonstration of this work-in-progress reverb effect. It's trigger based, meaning we can use a brush trigger to set he right type of reverb effect which suits best for the environment the player is currently in, and thus immersing the player even more into the world of Nox Aeterna.
In other development news, we've overhauled the players movement, making his walking slightly slower and different from the vanilla hl2 movement to increase tension and encourage the player to observe his surroundings, as well as given him the ability to lean, which the player can use to plan his next move more carefully.
We've also touched upon adding a simple inventory system to the player as well planing to implement a simple loot system all of which the player will use to find ammo, health and other resources.
And last but not least, we removed the normal hl2 save feature and replaced with a number of save stations that the player must first find throughout the level in order to save his progress.
We did this because most scripted events and enemies are spawned/triggered at random intervals so to preserve freshness, replay-ability and tension, since the player can't know for certain what's gonna happen next. And we want to preserve that tension by limiting the players save usage and thus making the player unable to save around every corner,destroying any tension we've tried so hard to build up.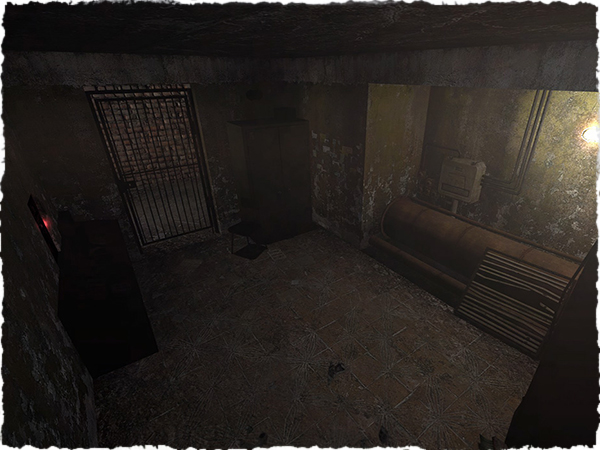 That is it for now my friends, be sure follow the mods further progress and comment below.
If you would like to know about things as soon as they happen, be sure to check out Nox Aeterna's offical Facepunch thread!
Until next time, stay safe!