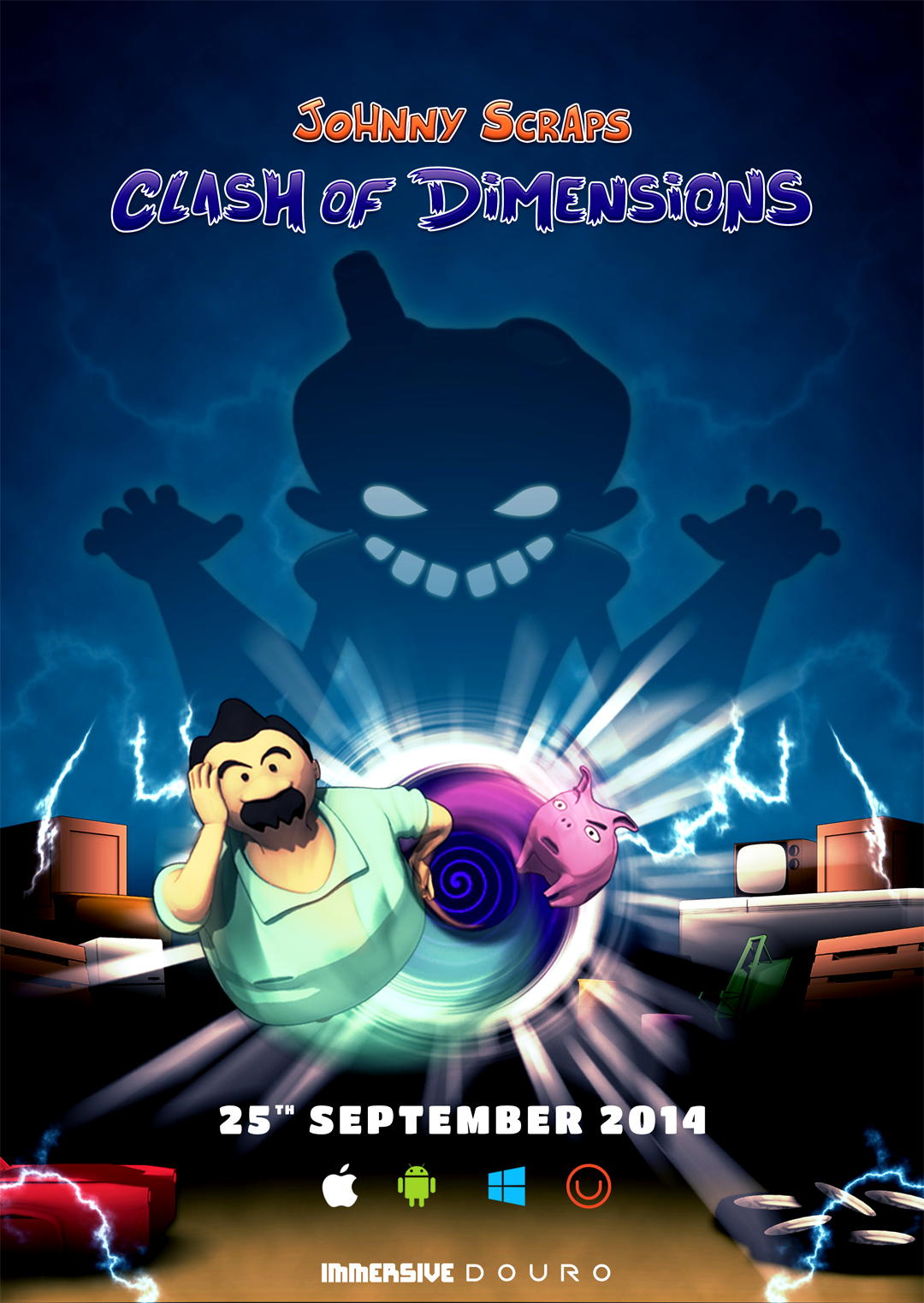 Johnny Scraps: Clash of Dimensions is coming to OUYA. Aside this new platform, we are pleased to announce that the project is also making its way to Windows Phone, iOS and Android and will be free to download. The project has been given an update and is better to play than ever.
If you're not in the back to school mood, join Johnny Scraps in another dimension September 25th!
Stay tuned, we will be having a new trailer to celebrate this event.
Follow us on Facebook, Twitter, YouTube or Immersive Douro's Dev Blog!