Hello everyone,
The Xeno Bits team wishes you a successful year! We'd like to use the devlog format to better communicate with you about the development progress of Exogate Initiative and answer your questions if you have any.
We've spent the last few months shaping the game. Exogate Initiative has gone through many design prototypes, especially for the props and room objects. However, sometimes, once some designs are in place, others become obsolete.
It's show-off time! Here is the recent design progress we've made:
The generator

Small note: not only the design has changed, but their capacity as well. The higher the level of the generator, the more power it generates. The old designed Generator currently generates 100 power, but we haven't yet determined how much we'll buff these new babies.
The doors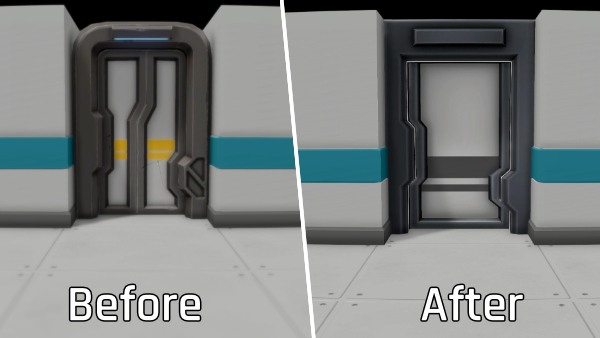 The Star Map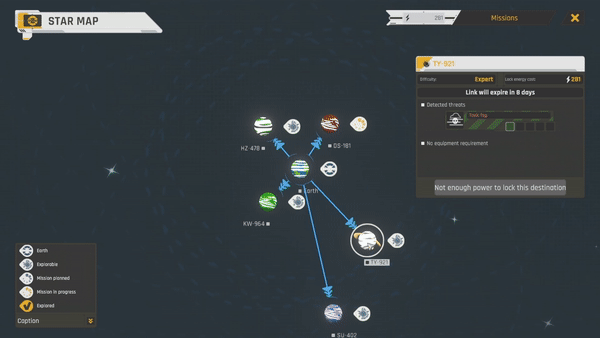 Important note: We're considering implementing these new designs to the demo, we'll add them when we'll be 100% satisfied with the design consistency.
Knowledge is power
A new class has been designed and implemented, which is *drum roll* the Scholar!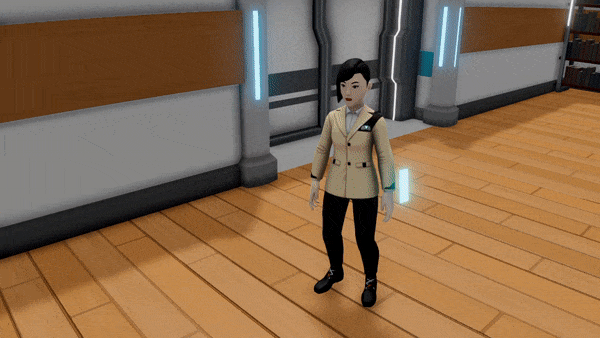 Their role is to collect any material related to alien culture and language, such as photos, videos but also artifacts, and study them, categorize them and classify them. They are the researchers of the Initiative and have a dedicated room: the Library!
Bugs and dev stuff
Cursed bug of the month
After watching someone's gameplay on YouTube, we noticed that there was absolutely terrifying stuff that needed to be tweaked. We had to make sure that the placement of equipment in the rooms didn't create overflow to avoid cursed and chaotic things like this: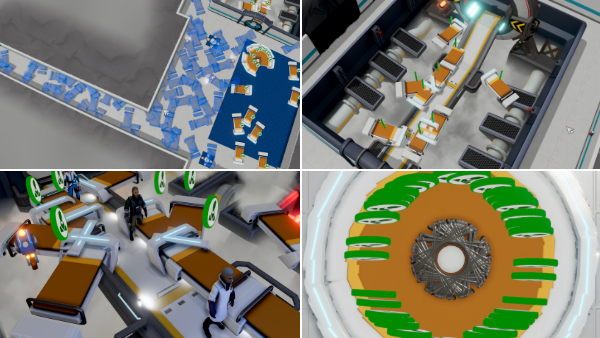 Other implementations
There are other side features that we added and other stuff that will be adjusted, such as:
An "Ask Chat" feature on Twitch in which the streamer creates a poll during Team Contacts – UI not definitive.

The possibility to enable/disable the screenshake for accessibility reasons.

The Tech Tree – the place where you unlock new technologies for your base – is getting redesigned.

Balance work on money and resources earning in general, the way Gater classes coexist within the Initiative and more.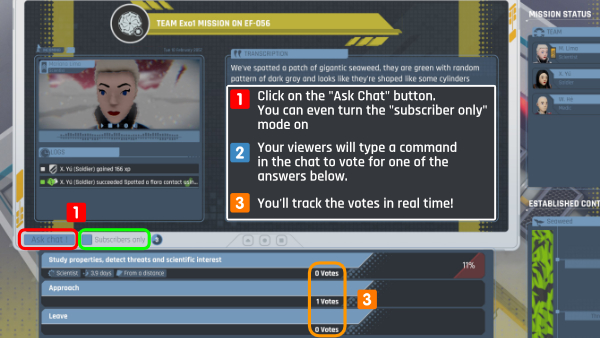 Quick insight of the Streamer mode during Team Contacts.
Thank you for reading! We will see you next month for more updated dev news and show-offs about Exogate Initiative!
The Xeno Bits team