Most mods do experience some, uh, cognitive deterioration after a few months of radio silence. Now, we've been under for... quite a bit longer, but it's not because we all got brain damage or something. Some of us have been very busy with things.
Although we have blown through the release deadlines I had been hoping for, I'm believing myself more and more when I say that an actual release is going to happen... sooner rather than later. Probably.
So here is the news (sort of), combining the highlights of the past months into a little update for ModDB.

Orac (that's me):
I made a whole bunch of 3D things. Mostly props for environments to add to immersion in the world. This means dull stuff like boxes and debris and benches and dumpsters, but it also means cool stuff like the Brandenburg Gate, oil pipes, oil silos, new sets of trees, cacti, cranes, road barriers, a new tiberium set, and fences.
Bearing in mind that much of this is still WIP, here are some screenies and renders: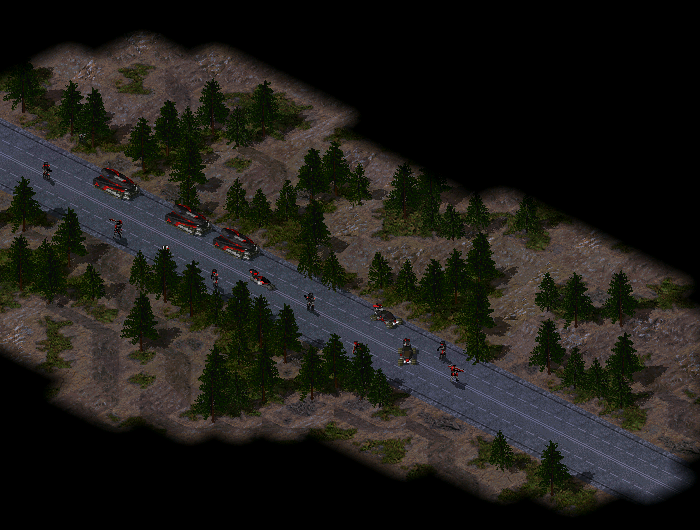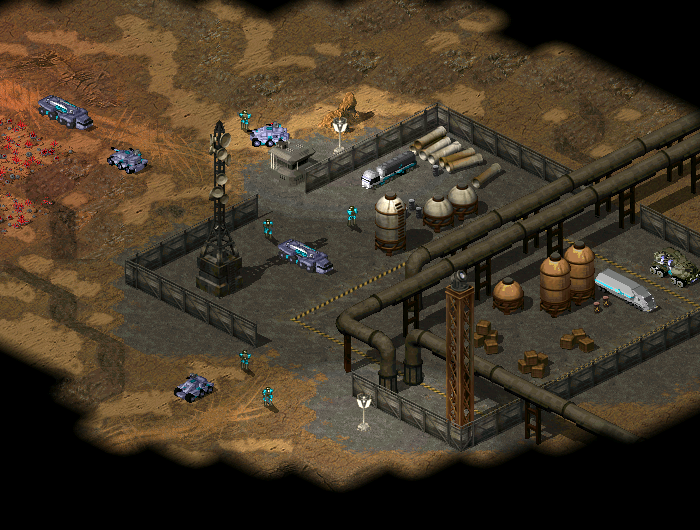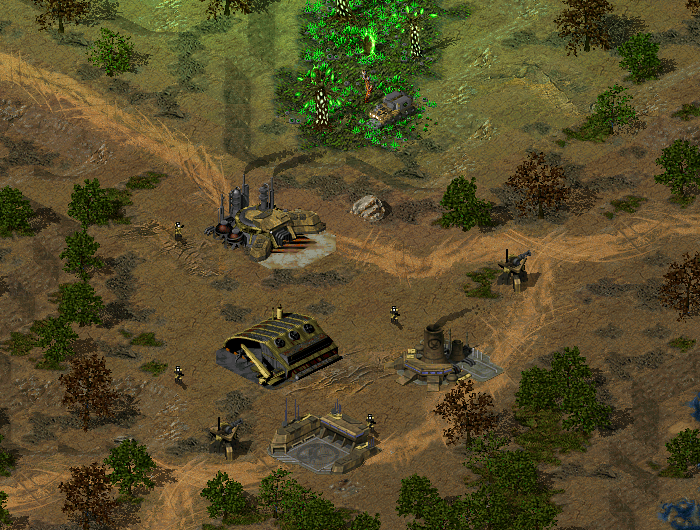 To compliment all of these little additions, we've also been working hard on trying to make maps more dynamic and interesting, one way of achieving this was to expand upon our lighting and weather system to be constantly changing. Maps will now progressively go through day and night cycles and we intend for this to have an effect on gameplay wherever possible, for example some unpleasant creatures may only emerge at night or some missions may be easier to accomplish under the cover of darkness. Weather cycles are now also a real thing, some areas in the more rainy climates may experience patches of rain or have a random chance to develop further into storms with lightning and thunder effects. (Please note like everything shown this material is WIP).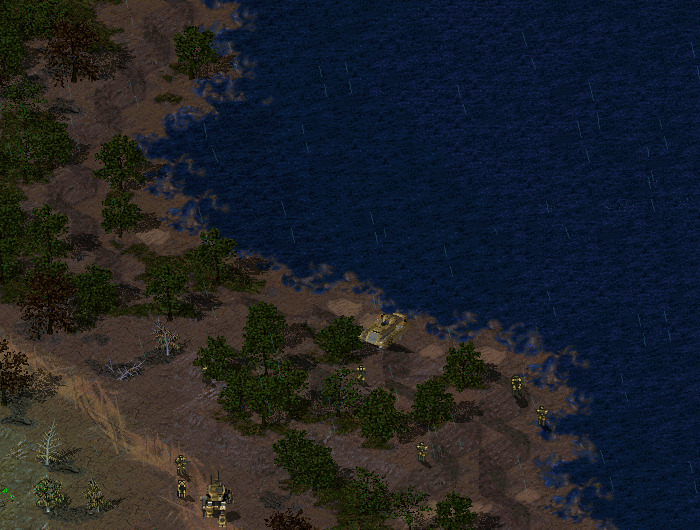 We're now approaching our next internal build where we will hopefully get the majority of our mapping completed for both single and multiplayer, whilst we don't expect our campaign to be finished in time for a public release we've decided to make some less story driven "Covert Ops" style missions which we can release in mission packs to add to players versions of Odyssey.
Stay tuned!