Welcome to the first news post of 2009. I'd like to start off by saying that everyone at Stargate Legacy hopes that everyone had a great Christmas (or any other celebration around this period) and a Happy New Year. We've been working our little cotton socks off and we've even been so set on making sure we have a BETA 2 release within the next few months that we've created a checklist of the content that's going to be in it so that's been solidified. Over the coming months we will reveal some of the new features to get you salivating so much that by the time BETA 2 comes out you'll be swimming to your computer to download it. :p
Well without further ado, let's take a look at what we've got for you this month.
The P90 is a weapon that has become very well known in the Stargate franchise and is the weapon of choice for the SGC and the teams. In the series there are merely a few configurations of the weapon. We have decided that instead of giving players just the standard configuration or the few you see in the series, we have made a lot of configurations to best suit the player and the situation. Here are some pictures and descriptions of the configurations: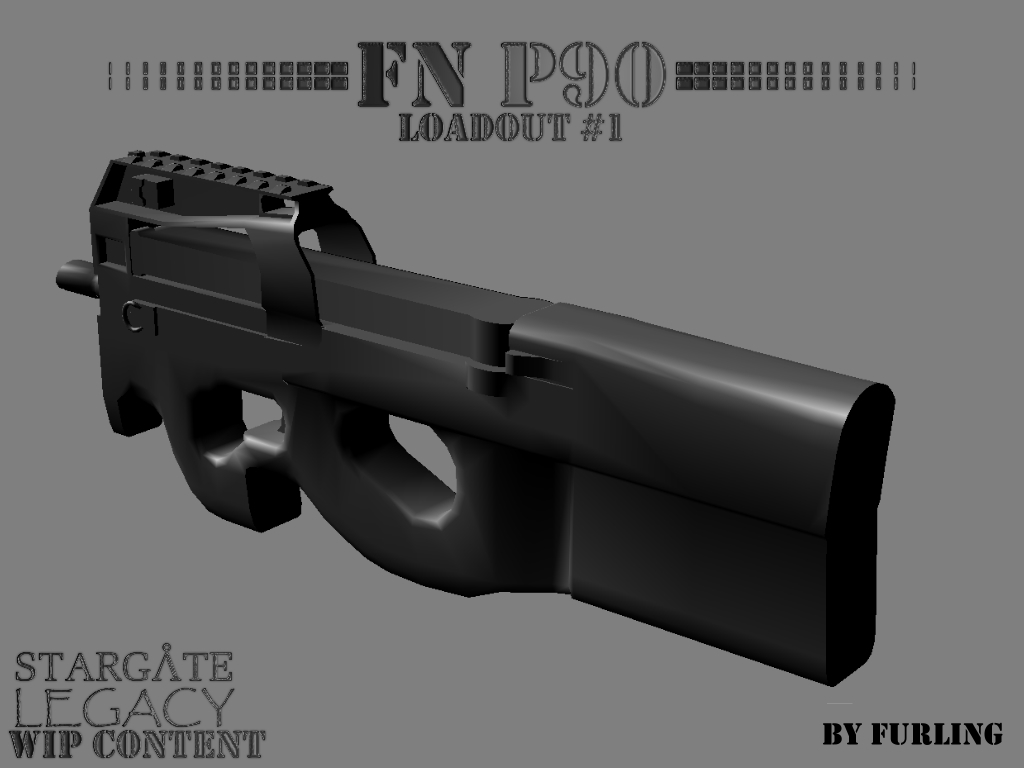 Loadout #1 is the basic configuration of P90 with no additional extras.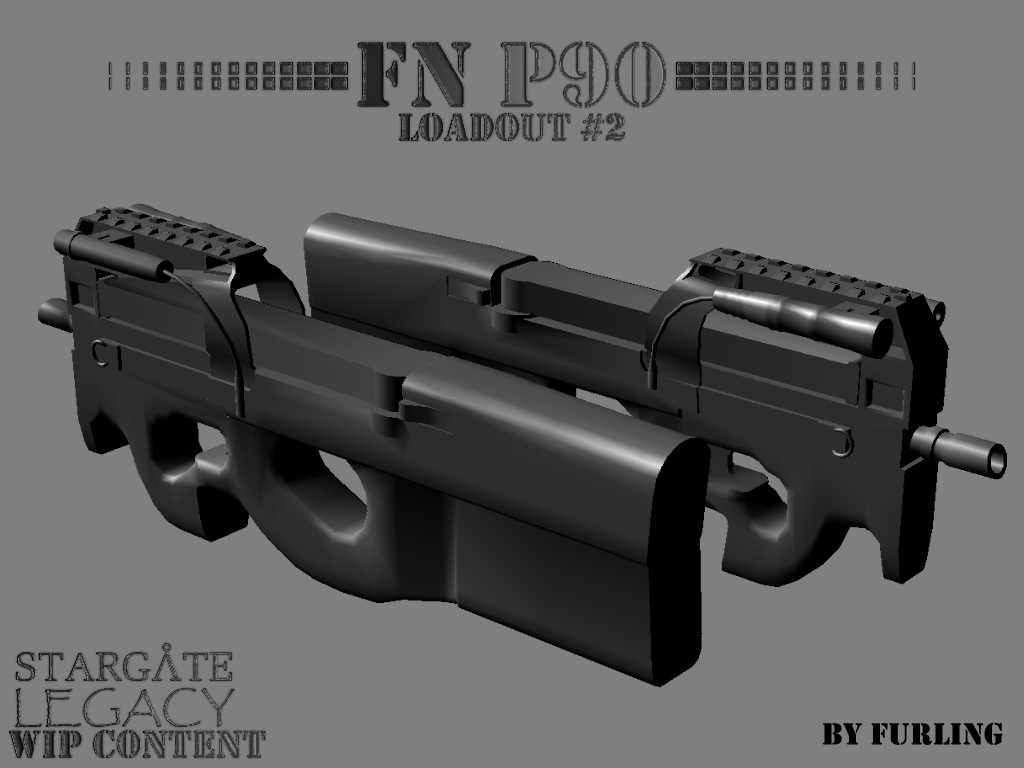 Loadout #2 has some enhancements in the form of flashlight and laser, for better accuracy at mid-range. Although not confirmed, it is possible that this weapon will have only burst fire mode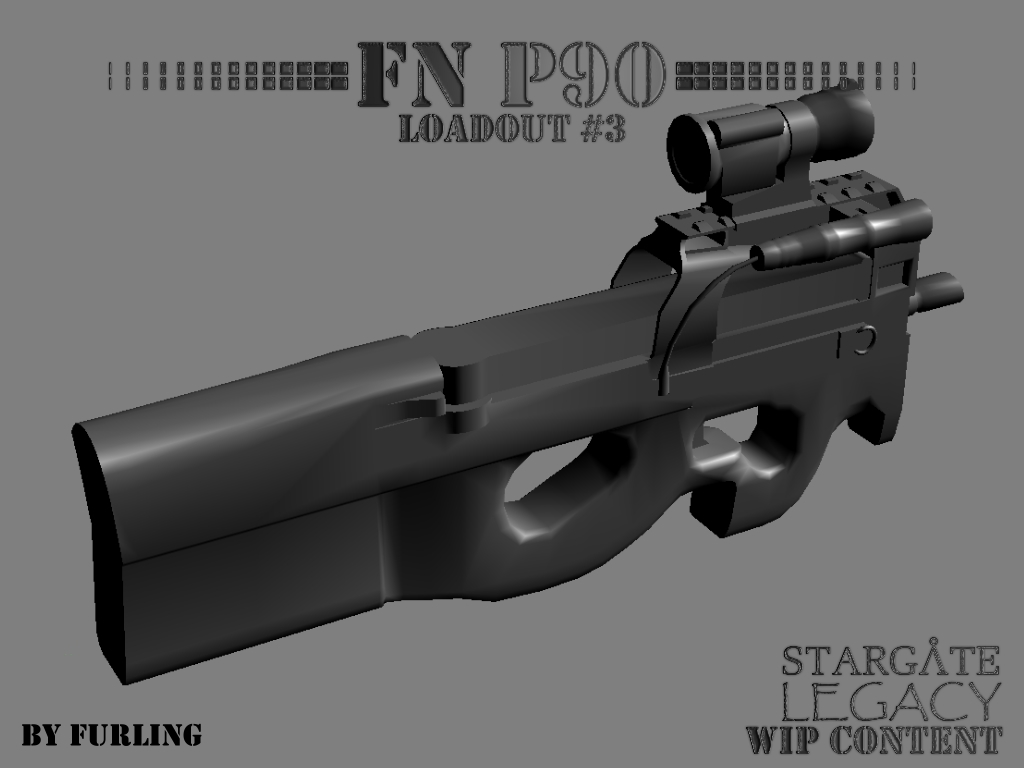 Loadout #3 although rarely seen among P90 resources, is specifically meant to deal with targets at longer range.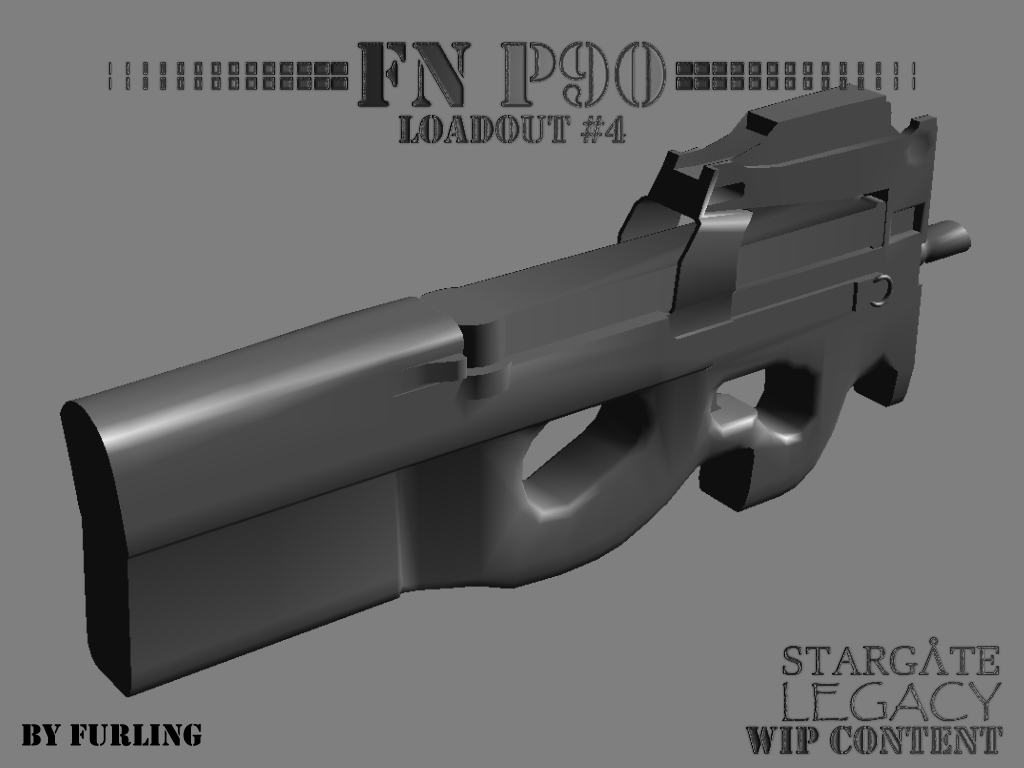 Loadout #4 defers from previous 3 with its tactical sight, that provides better accuracy than standard one.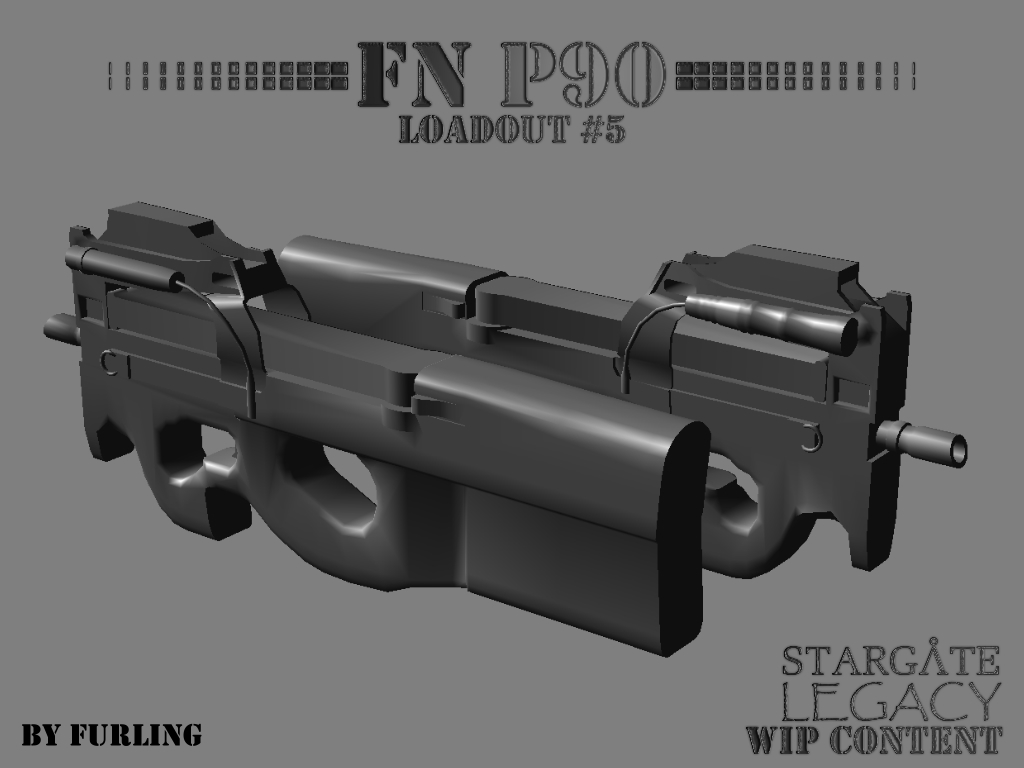 Loadout #5 is probably the most commonly seen P90 configuration in the Stargate series. The flashlight and laser combined with tactical sight make it great close and mid- range weapon.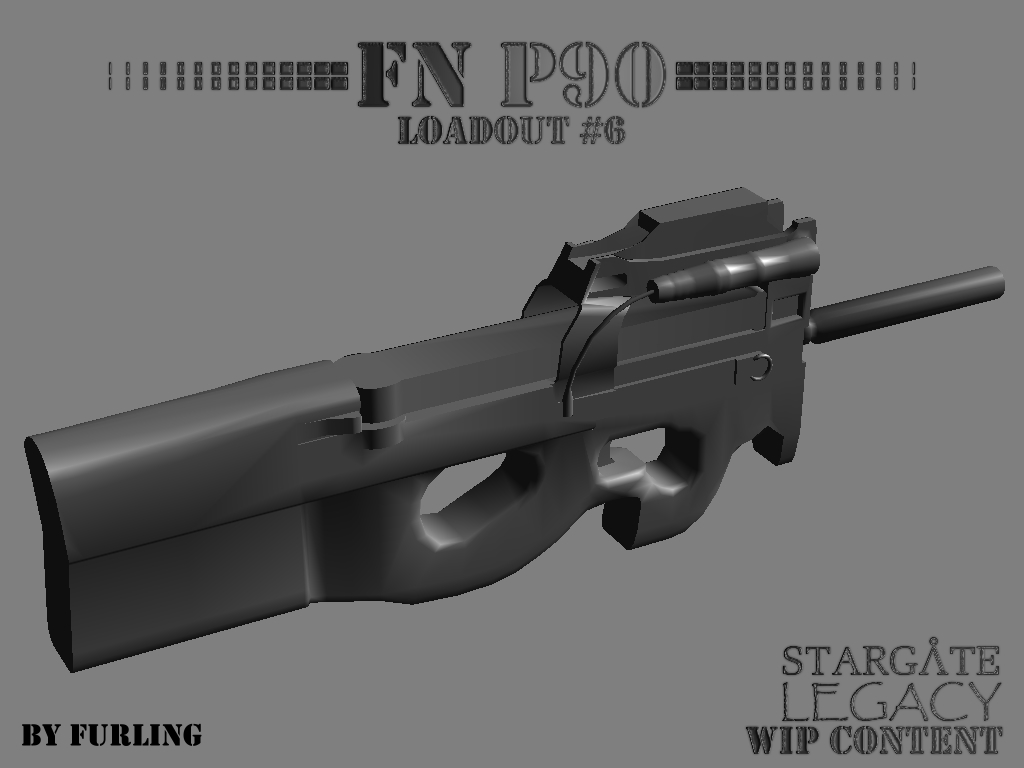 Loadout #6 is more meant to those who prefer stealth game style. The silencer ensures that weapon will not immediately give off your position after being fired, allowing players to move behind enemy lines and swiftly taking care of them from there.
NOTICE: The models mentioned above are still Work In progress and different details in them may be changed/removed or added if needed. Gameplay issues (e.g. which weapon will have automatic fire, burst fire or single shot mode) will be dealt with upon extensive testing.
Moving on, our resident Translator turned Modeller has been creating some Egyptian props for our Egyptian themed maps (Abydos) present and future:
Finally, in the previous news Furling mentioned about a community get together. I will be organising this soon and I will make a news post with more information when I've got a date for this get together.
Well that's all for this month. Thanks for reading through and hope you have a great January and keep those New Years Resolutions, you know you can do it.