What we've been up to
We've been working on a browser game (and possibly eventually an iOS game) called Floral Flight. We are planning on releasing a demo of that soon, but it doesn't yet have a DB page (I'll put one up upon release). It's not even in the same ballpark as far as styles of games go, but I'll update here when it's available.
Updates
You'll find some new concepts in our images section, and you might have noticed a new description for the game and the logo. We also have a new (final) design for Flux: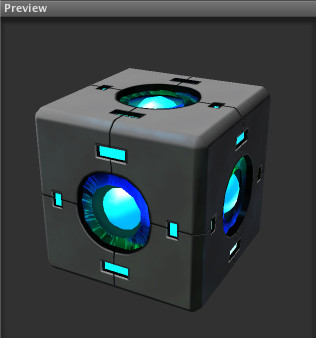 Backstory
Radiant Escape originally started as an idea for a game called "The Monster and Me", which was a game about a girl who is trapped in a pitch-black labyrinth and eventually stumbles upon a plate on the ground which lights up the ceiling of the arena and allows her to see. A monster chases her and you have to constantly run and activate these plates to be able to see to get you to the next one.
I have no clue why I ever deviated from this concept and made what I started to make: The story about Flux escaping a lab. It has nothing to do with the initial story except for the lights going out and making them come back on again. Re-reading my original game design doc for "Mo' and Me", I came to the realization that I was on the wrong path, but things weren't as bad as anticipated, because I can combine the two ideas!
Plan
So here's what is going on: Radiant Escape is going to become primarily first person, and then there will be parts with Flux (he can detach from Fara's chest) where you solve puzzles in third person. I think there is a lot we can do with this concept, but I feel it's better realized in first person.
We don't have the art resources to have a concept for Fara yet, but once Floral Flight is demo'd, I'll be getting to that asap.
Thanks for your continued support. I doubt at this point that we're 'Indie of the Year' material, but if you want to vote for us anyways, that'd be great.
-Seraphim