So it's been a very long time.
All of you probably thought this was a dead mod. So did I, honestly. I abandoned a lot of the ideas I had before like having it set in Black Mesa and what not. Now I'm going back to those ideas.
Going back to my roots.
I'm also including new ideas and characters that were thought up and a lot of personalities were made. Very unique protagonists, allies, and villains.
I now have a scanner so I will be scanning some of the good old concepts and redrawing and re-imagining others and scan those. So expect some better quality concepts.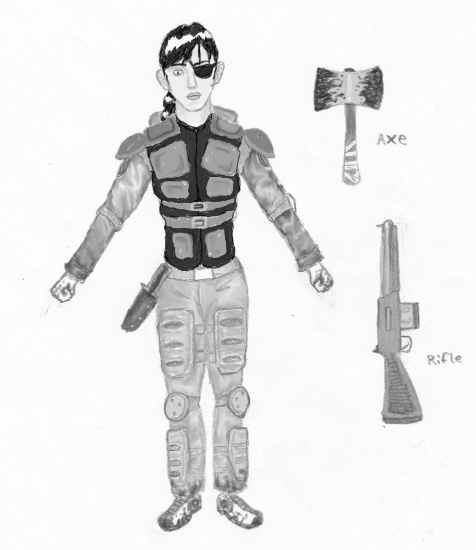 *This one is really old but yeah.
In conclusion...
Expect something very different, but a little familiar from what you've seen in the past. There will be unique NPCS and interactions, new maps, new enemies, new weapons, and new sounds. There will also be Xenian creatures and HECU, some enemy and some allies.
This mod will be worked on simultaneously side by side with SHAFT.
So that's that. Expect some high quality concept art, some models, maybe/maybe not some maps real soon.
Now go listen to Back in black by ACDC or The power of love by Huey Lewis and the News to celebrate the mods revival!