... But then it does not have to move for anything!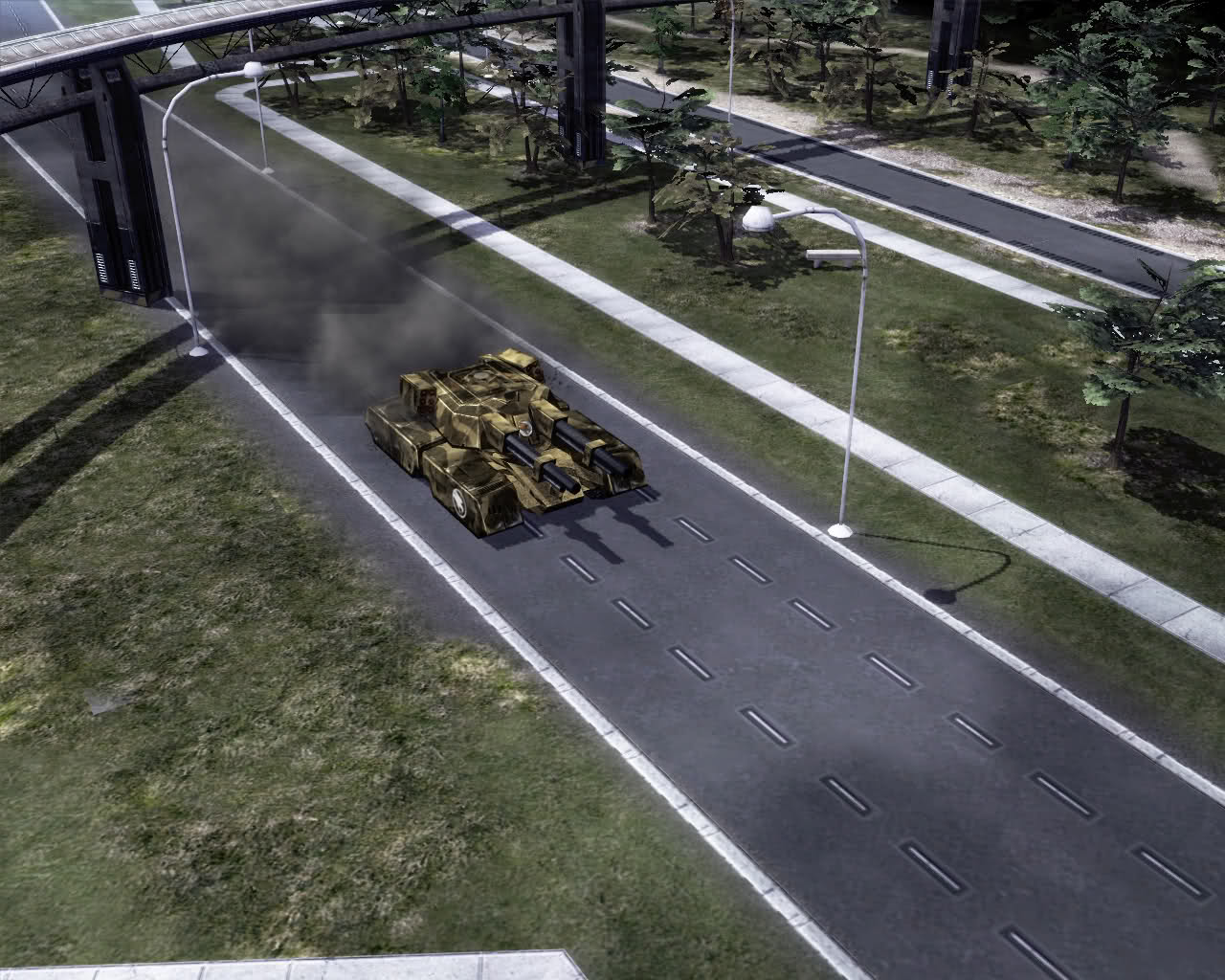 Funny how there's no traffic on the roads...
The original Mammoth is back, and its time to show the newcomers how to get the job done properly!
GDI seemed almost certain for defeat a few months back. The dimensional rift had gifted Nod with a Nightmarish arsenal, the Scrin reinforcements kept on coming, and GDI were rapidly losing ground.
But whatever hand of fate controls the output of dimensional rift has been kind to GDI of late.
There are hundreds of Mammoth tanks fully armed and on the battle field with many more being pumped out of war factories, and GDI commanders did not even lift a finger!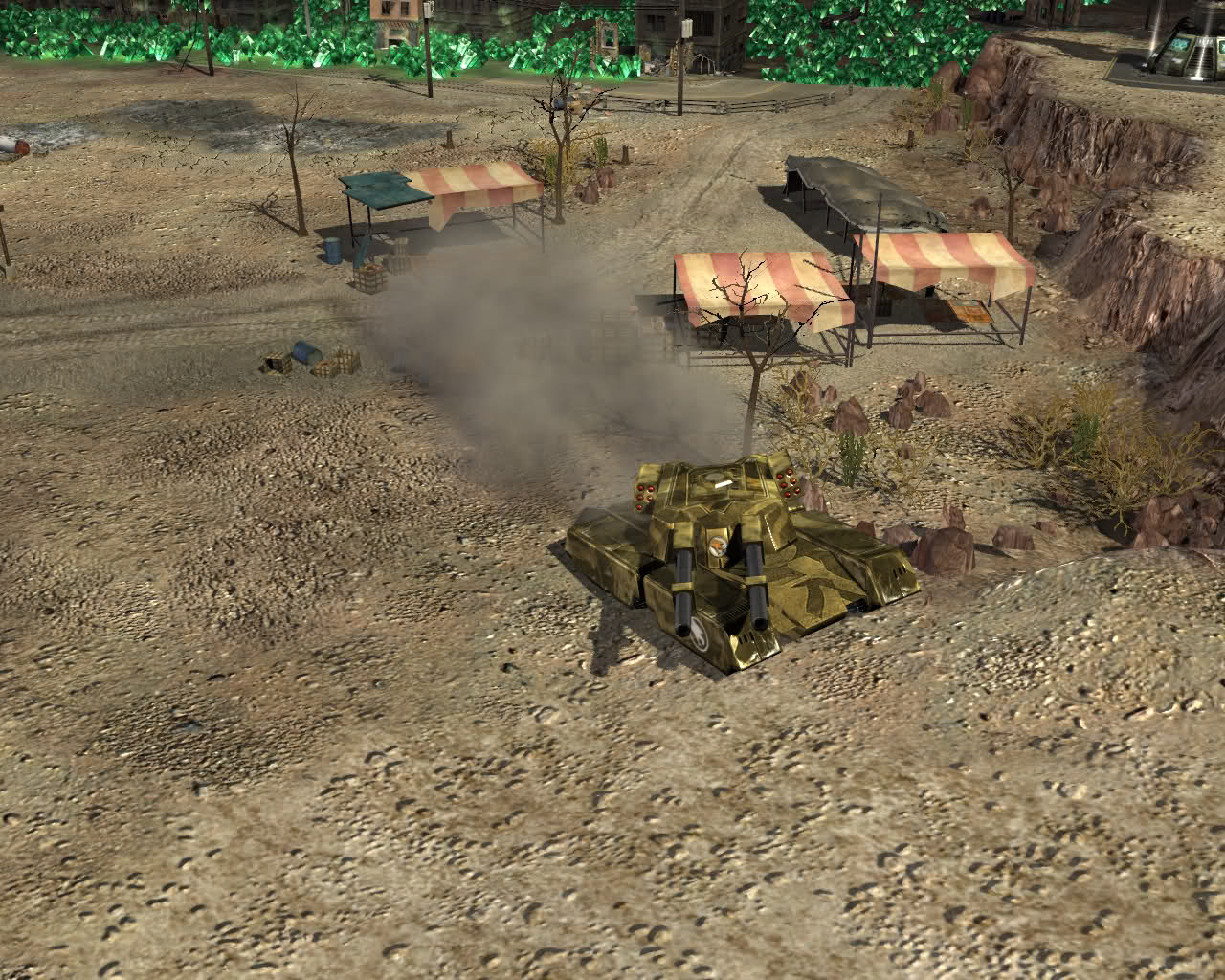 The Mammoth is armed with its massive duel cannons & its missile pods.
Having analysed the technology behind the recently arrived Zone raiders Sonic grenades, weapons R&D have successfully implemented an RPG pod that can be used on the Mammoth to deliver this new warhead, the only problem is that a converted Mammoth tank loses its ability to target aerial threats (although with the recently arrived Hover MRLS this should not be a major issue).
The generals have decided to keep the decision on deployment of this newer technology up to individual commanders, has it will obviously depend upon the threat that is being faced in a specific area whether this refit will be of benefit to them or not.
One things for sure, it's going to be a hell of a lot tougher to shift GDI from now on!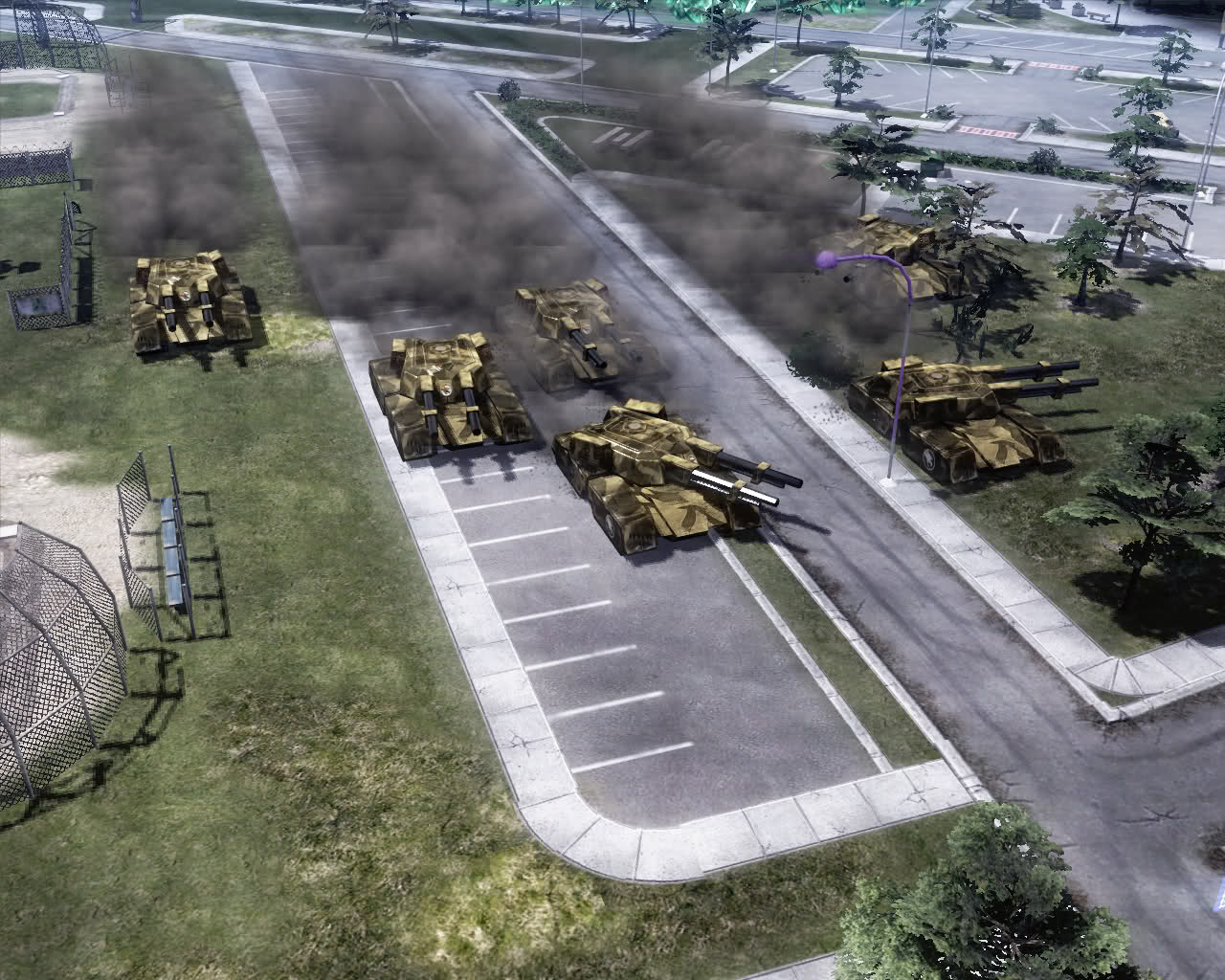 The Tank convoy of Freedom!
Base asset: Westwood (Renegade)