Hey all!
I can't believe it's been so long. Where does the time go... oh yeah game development!
So I'm sure for some of you this will be deja vu, but Clive and Wrench have had another makeover! I know, I know... but I think this time we are finally where we should be! Game development is a complicated and ever evolving thing, and as my skills improve I start noticing problems that I couldn't even perceive previously! So to cut a long story short, we are ramping things up in terms of graphics and character design. As such I've enlisted the help of the incredibly talented artist Luigi Lucarelli to redesign our main characters. Naturally the first two he has done are both Clive and Wrench themselves! I think he's done a great job of keeping their character but ramping up the appeal tenfold!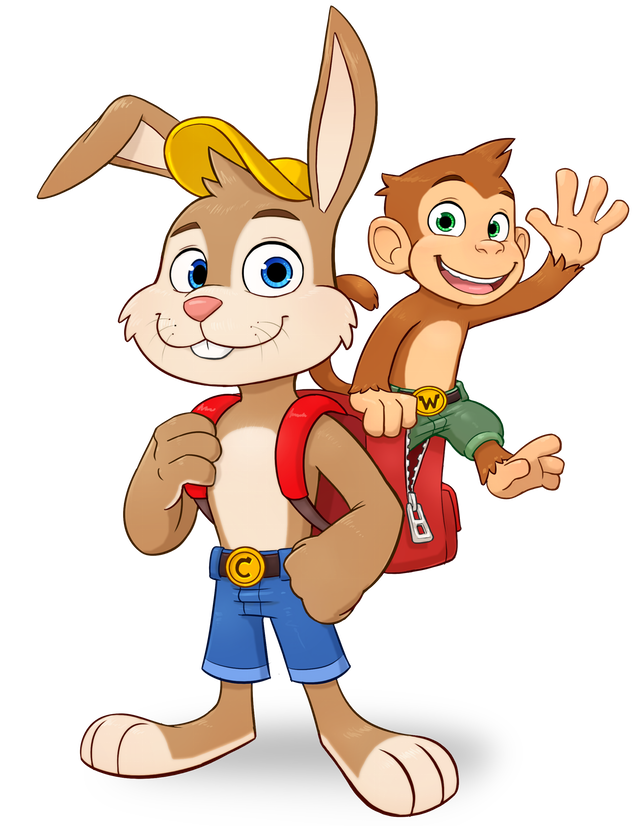 Of course it doesn't stop there! They are now modelled, animated and running around in the game! Due to improvements in technology and my own skill as an artist and animator they are actually less demanding to render than the old ones, and sport some pretty impressive looking fur shaders! Fur is something rarely seen in games (even now), so I'm really pleased with how they've turned out!
Last but not least, I'd like to introduce our latest level, Middle Age Crisis. Set within the walls of a medieval castle, keep an eye out for secret entrances, trap doors and all manner of era relevant characters!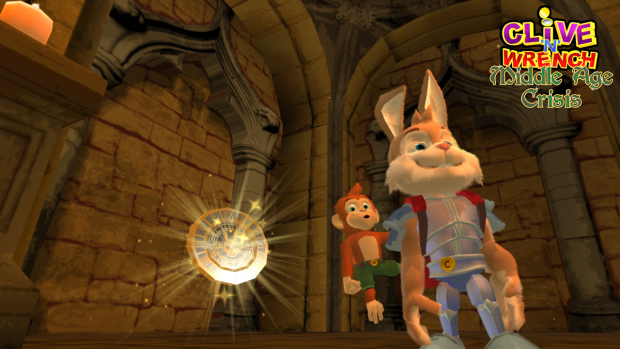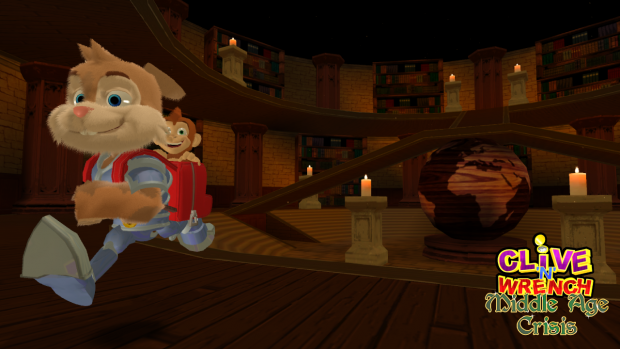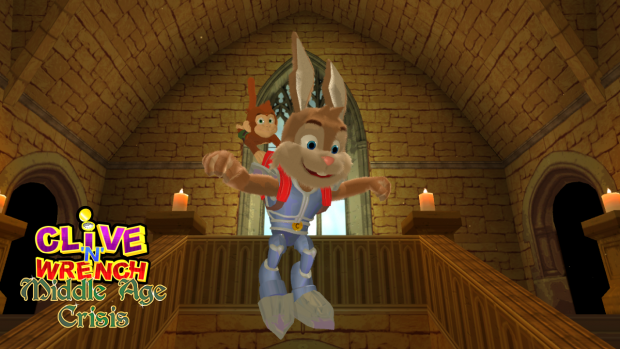 Oh and last but not least, here's some early test footage of them in motion!
That's all for now, thanks for your continued support!
Rob