"IS THAT A HEALTH POTION OR - JUST HAPPY TO SEE ME?"
Hello swordslingers! Time for an update on Thy Sword - Hack n' Slash platformer with Roguelike elements. Procedural levels, gameplay features, character choices and more...let's unlock further!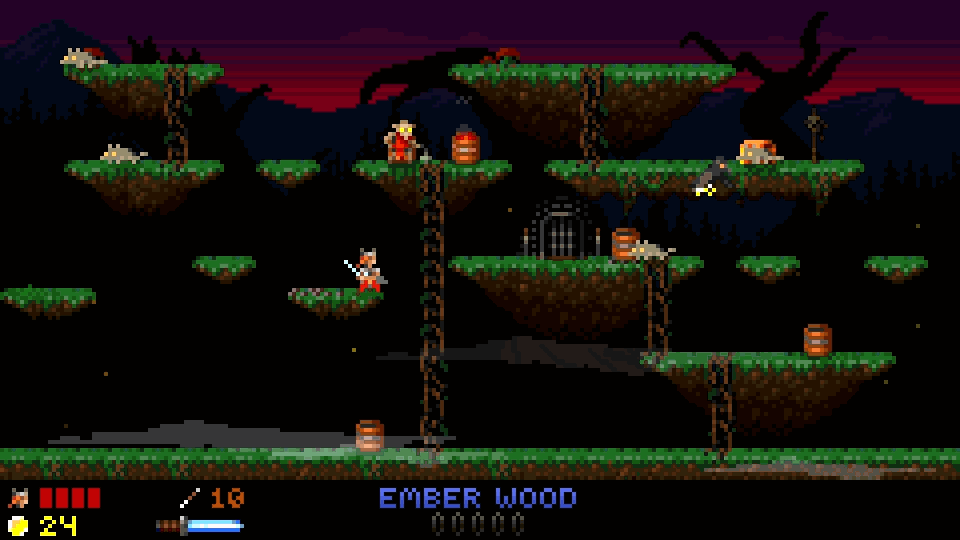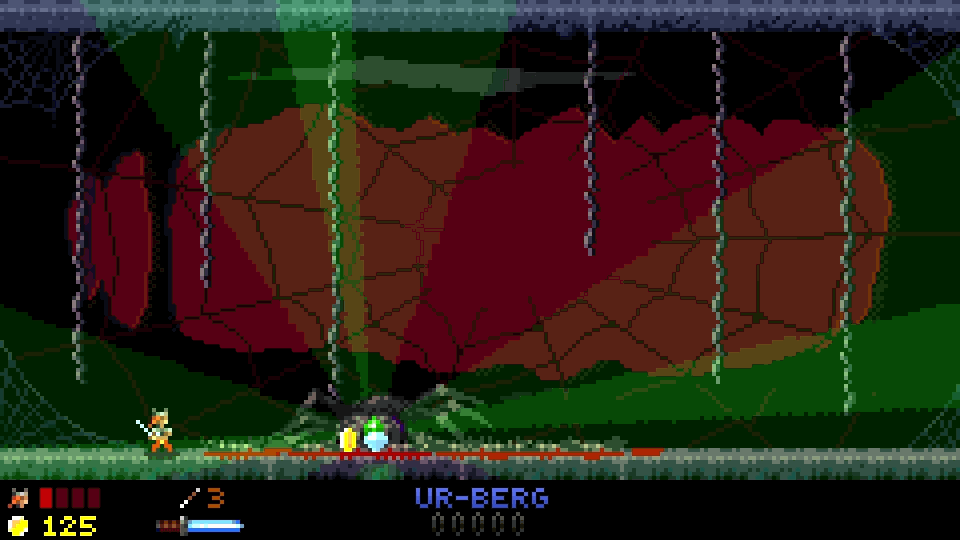 Here are the awesome features again. Hold on, think we need a banner for that...

- Sword and Bow combat
- Single player or local co-op mode
- Player vs. player combat
- Full controller support
- Procedurally generated levels
- Choose your hero and unlock new ones as you progress
- Equip your hero with weapons and items
- Fast paced yet strategic combat
- Challenging enemies and bosses
- Steam achievements and unlockable content
- Beautiful pixel art & animation
- Chip music created using the legendary SID (Commodore 64)
- Loot! Shops! Gambling!
Let's talk about real retro influences. The games that star in this romantic drama are:
Barbarian (C64), Golden Axe (Amiga), Moonstone (Amiga).

Barbarian - C64 (Palace Software - 1987), Golden Axe - Amiga (Sega/Probe 1990)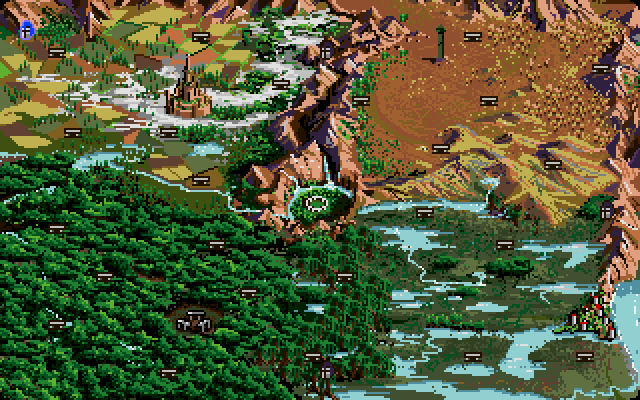 Moonstone - Amiga (Mindscape 1991)
Also, Bubble Bobble! This may be a stretch, but it's the purity and effectiveness of the one-screen levels that somehow adds a clear objective in the game.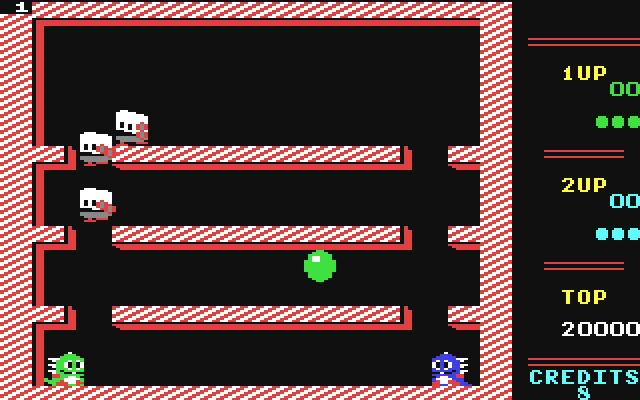 Bubble Bobble - C64 (Firebird 1987)
Those games had it all (almost). World maps that shows your progress and your route to glory. But let's face it: they also could be a bit jerky in controls or execution here and there. Our goal is to include the old (gold) aestethics and make the game play really well and be as responsive as possible. Then we have the roguelike element, obviously done really well in Spelunky and similar titles. Done REALLY well in the old gem Nethack.
We did our own level generator. Hah! Simple, we thought at first. Turned out to be rather tricky. platforms need to have proper distance, height, connectivity and lot of other features. Got it done! It's so satisfying to never see the exact same level twice.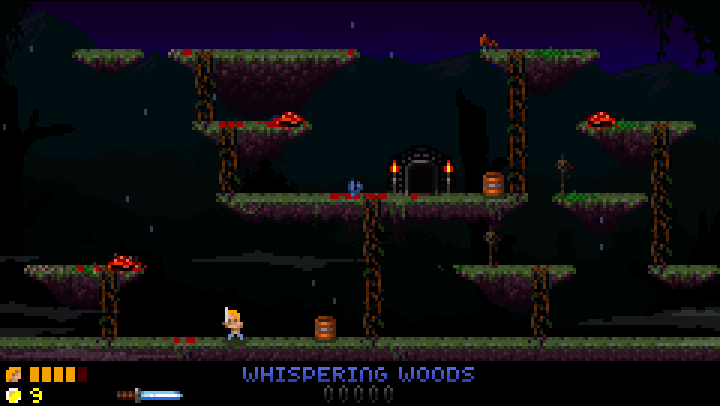 Level layout, done with the procedural generator.
You choose your hero character and a variety of weapons and items can be bought to further increase the fighting capabilities. To a certain degree you can choose your playing style. Some heroes start with just a sword, others with sword plus a bow and some arrows. What you focus on and how you upgrade is up to you, the player. On top of this there are unlockable characters that can be found thoughout the mysterious lands of Nhaastans.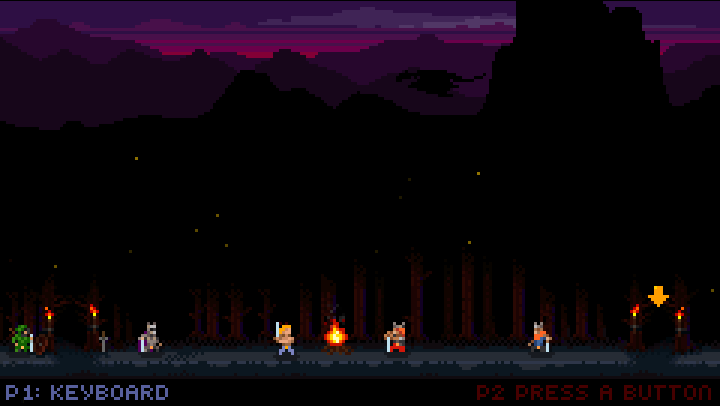 We set another goal pretty early in the design process. No inventory management. trading/selling can be cool, but we wanted to do a game where it's handled in a more casual manner. A platform game seems good for this anyway.
Example: when the player finds a health potion, and HP is already topped up, the potions value gets translated into gold. (which can be used for shopping and gambling in the village)
In Thy Sword, you'll find a challenging game. That doesn't mean unbeatable. Hard games are fun, but we've tried to broaden the concept to where it's easy enough to pick up and play (if you have some fingers and a brain) but offers some long lasting challenges.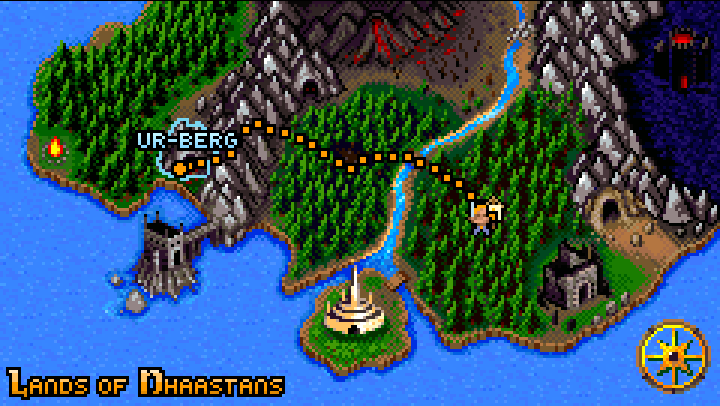 If you want the ultimate challenge, the Heroic mode let's you play in permadeath glory! If you want a few chances despite biting the dust now & again, the adventurer mode is for you! (Plus you get to see this cool credits HUD display animation)
C64 loading screen tribute! Because those influences again. The mighty SID sound chip! Accept no substitutes. Here's the setup where that stuff happens.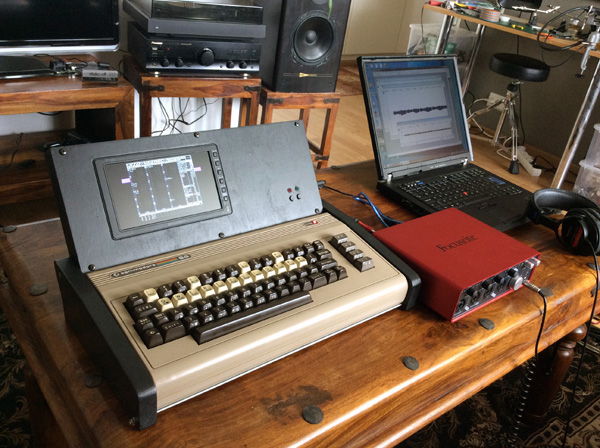 Enjoy!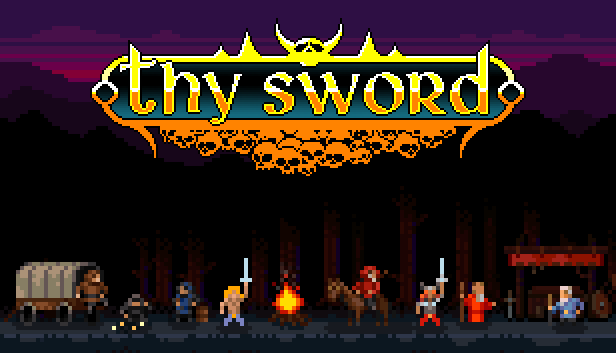 Thank you for reading, until next time!
//GamePhase