With all the projects that have fallen before this one, it's kinda inevitable that the torch would have to be eventually sent to its destination somehow.
Anywho, here it is everyone! A HD pack for the classic French-made Half-Life mod, Invasion!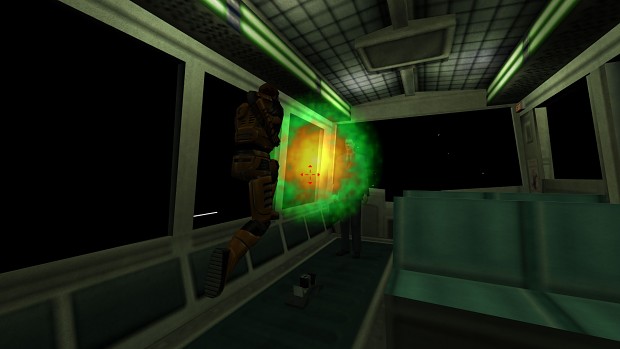 This mod takes place in one of those "what if" scenarios, with good ol' Gordon rejecting the "administrator's" offer to join him.
Originally, you were going to be sent to a place where one wouldn't most likely survive, of course, in this mod, another tale begins.
The mod itself is quite impressive, to say the least.
I think when it comes to a Black Mesa-esc mod, this one could perhaps take the medal for one of the most customized one (in terms of coding).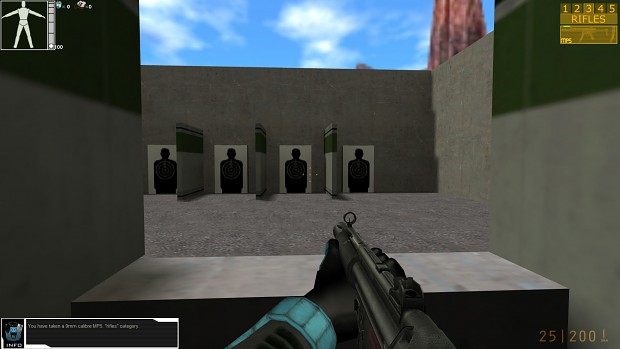 For one, the HEV that we are using is not the old one, and it certainly shows in the HUD itself.
The suit itself can carry medkits and batteries, making those harder battles perhaps slightly more survivable.
Don't forget that the HEV batteries that you carry can be distributed manually throughout the new HEV! You can select a particular body part to prioritize protecting and have the HEV battery treat ONLY that bodypart.
It's quite impressive, and that's not counting the new enemies and weapons.

That's right, there's quite a bunch of new stuff you can use in your disposal, starting from the classic melee weapon (that's unfortunately not a crowbar, but eh), to the RPG that can load more than 1 type of ammunition.
The enemies themselves are set to fit the newer deadlier arsenal.



HGrunts now have a ton of submodels, making sure you're not seeing the same 4 heads, some of them even wore headlamps that can blind you in darkness.
These bastards now carry RPGs, and they work similar to Half-Life's in that they LOCK ON TO YOU, running away is quite a good suggestion in those situations.
And then, no more of those func_turret snipers, we got real snipers this time.
Don't get me started on the new Xen occupants.
While it's unfortunate that we don't get the lads from Race X, the new Xen enemies can be quite almost as deadly as them if not worse.
There's more to the stuff, and i think it's best to explore the mod to find them all.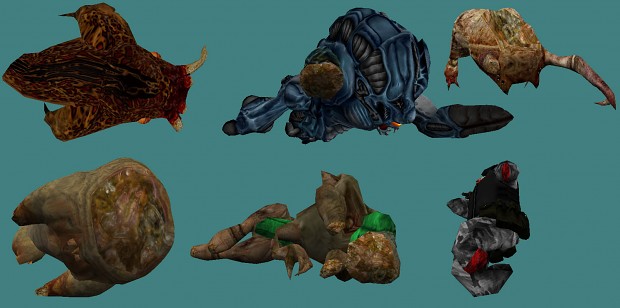 Of course, the mod is not without flaws, and by God they can be quite aggravating.
Remember what i said about the new enemies and weapons being more deadly, they really are, playing this on anything above Normal can screw you up if not played carefully. They certainly made the fact that even though you can carry item pickups, they won't make the mod any easier to finish.

The HGrunts are made more resilient, the Snipers have aimbot on and will open fire on you the moment they got their balaclava-ed eye on you.
Tanks are set to open fire even if you're outside its line of sight, bring many rockets or take them straight on with your own tank (later on).
The RPGGrunt in particular has little to no sense of self preservation, and WILL open fire in close quarters.
New Xen enemies like the Gorgs are small and can zap your HEV batteries in mere seconds, the highly dangerous Flybee can also destroy your health in seconds (especially if it uses its special attack, you might want to prioritize killing these guys first before the Controllers if you don't want to endure a high loss).
Even the situations get harder, with me dying quite a lot in my first playthrough in the more dangerous parts, like that magnificently tricky ambush in the third chapter or the fan shaft drop after that.
The minefield trek for the tank part is heart pumpingly tense, you'll see what happens when you get to it.
This mod ain't easy, you will be made a silly goose if you waste supplies.
No, even the part where you drive a double barreled tank is still stupidly difficult if you're not careful.
The mod also seems to lack some of the old enemies, the zombies, the ickys, the tentacles, and the alien grunts.
It's unfortunate for ones who would love to fight these critters again and see the new gibbing system implemented for those guys.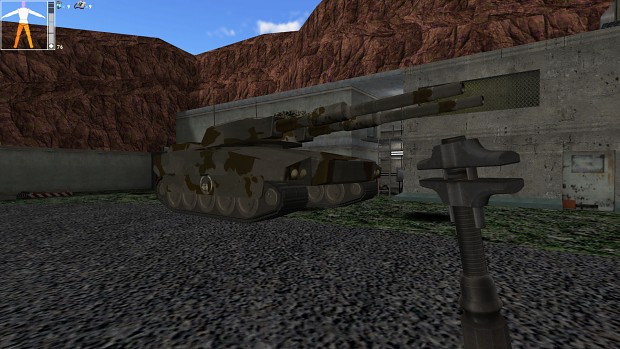 The ending is kind of a downer when you're considering the fates of Black Mesa and the rest of the world after the incident, but i won't spoil a thing.
All in all, this mod is pretty fun as long as you're being careful and don't dilly dally around in combat, and hopefully this HD pack can amplify it somehow.
I hope you all can enjoy the remod.
Thanks for reading.