Hello dear visitor!
We, the people at WaterProof Studios and our game project Whispers of the Ocean originates from the gaming university Högskolan i Skövde, located in Skövde, Sweden. The university has a broad spectrum of departments when it comes to education focused on game development, ranging from 3d and 2d graphic, music and sound to Game Design and Game Writing.
During the later part of the school's first and second year, all the students form groups consisting of around 20 members and create a game together, or in our case, part of a game. We will be working together to develop Whispers of the Ocean in a 10 week timespan. Our goal is not to create the whole game, but a slice of it, a polished and beautiful piece that represent the quality we would want in the whole experience. See it as an appetizer if you will, that hopefully will pique your interest and crave more.
The game sprang to life when two of our narrative designers researched games that had a mermaid theme, and unsurprisingly most of them were these pink dress-up games that only revolved around putting different shiny clothes and accessories on stereotypical, "beautiful" mermaids. we aim to create something different by showing the gaming community that games focusing on mermaids can be so much more. The mermaids that inhabit the World of Whispers of the Ocean are fierce predators that strive to rid the world of the monstrous humans that lurk above the ocean sky.
Since we are developing an exploration game that takes place underneath the sea we will undoubtedly be compared to Abzu, which is in itself not a bad thing. In creating Whispers of the Ocean we've taken a lot of inspiration from Abzu as well as other similar games when it comes to how to tell our story as well as maneuvering our main character Liera. However, there are certain areas where we differentiate us from those titles. The most obvious difference is that the tale and world we present is more grim, dark and brought fortfh with a realistic graphical style to complement that tangible atmosphere. Below you can find an example of how the game will look in-game.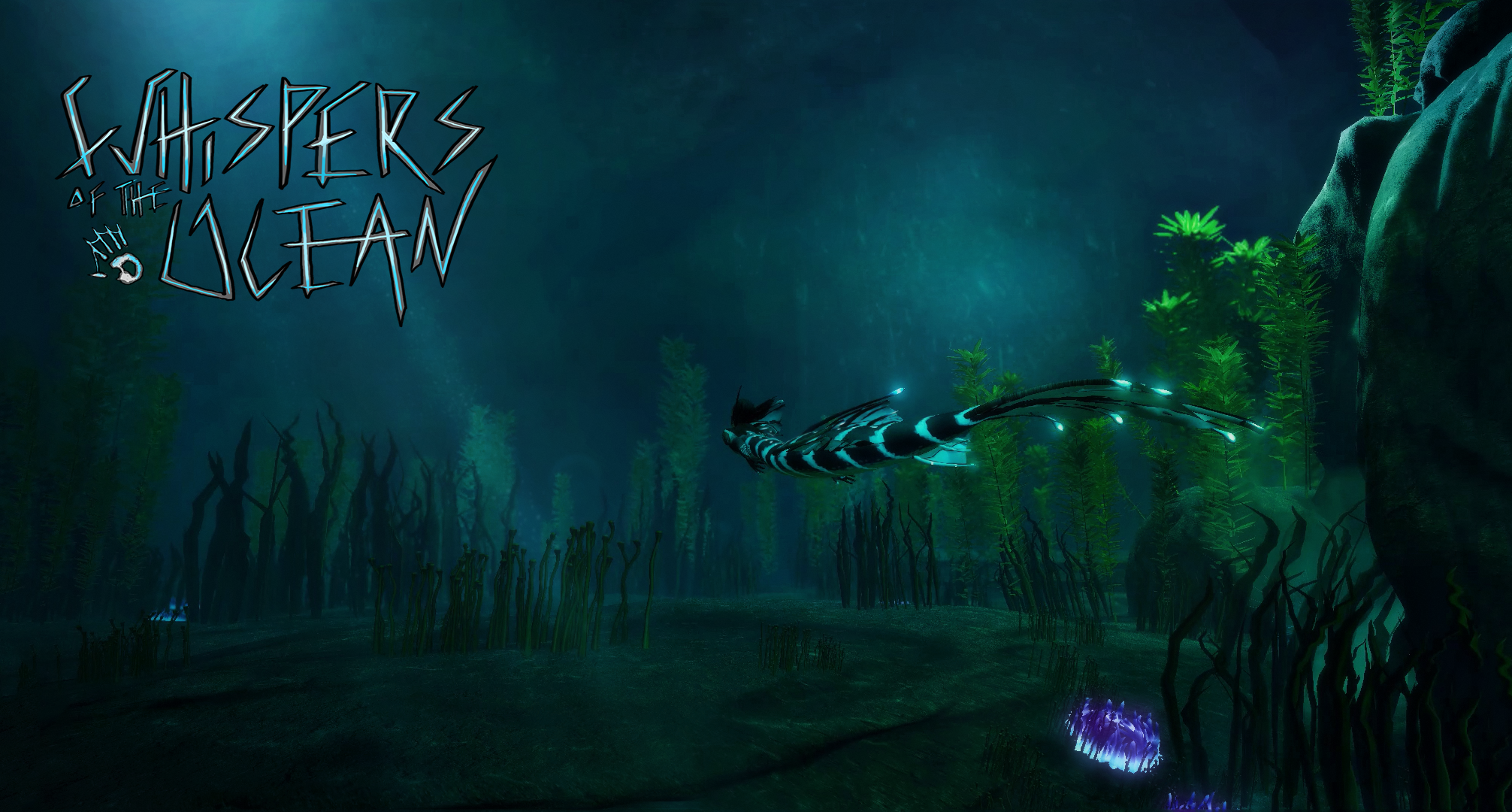 Although we do use lore as a primary tool when it comes to storytelling the narrative itself is not as abstract and loose as our sources of inspiration, instead we have a more direct narrative by featuring other forms of storytelling like audio logs and a protagonist with voice of her own. Our goal has never been to make Whispers of the Ocean a game where the main focus is to interpret the surroundings but rather let you partake in a new and exciting take on the mermaids and the world they inhabit. To let the player take on the role of a character in no way perfect, but one deeply flawed, that sees the world in black and white although she herself and the rest of the inhabitants are individuals with both good and bad qualities. Where choices never truly are just right or wrong but rather different shades of gray, although never 50, perhaps fewer or more, but never that exact number.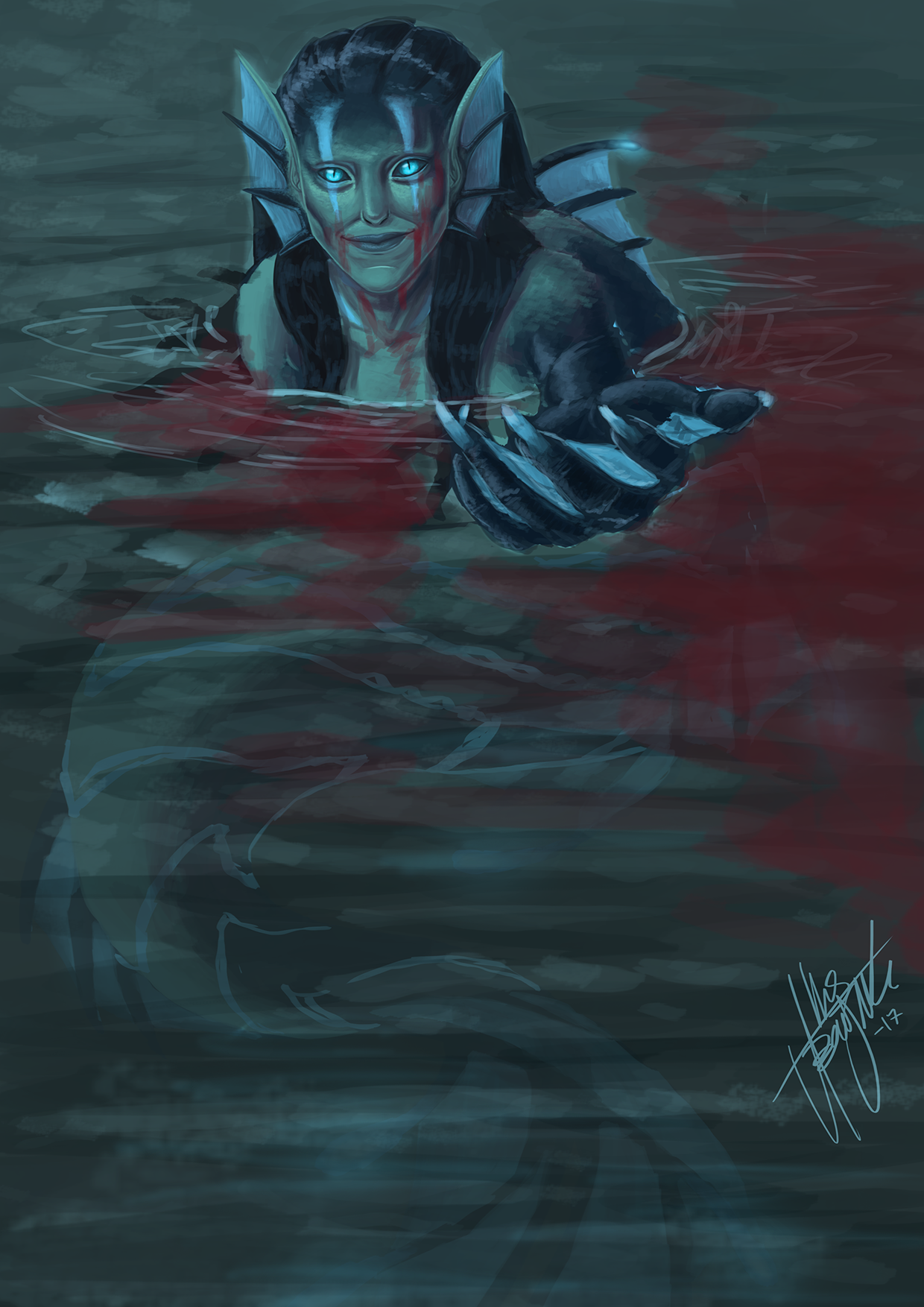 Our primary focus when it comes to the game and its mechanics is to make sure the movement is sound. This is a game where the player will spend most of their time moving around the environment and exploring and thus the movement is in a way the core of Whispers of the Ocean and must be responsive and fun to use. Other mechanics involves a dash, the ability to learn different tunes needed to move through the ruins and more.
There are other different important parts of the puzzle that is Whispers of the Ocean, such as music, sound, design and more. I do think however, that we'll leave those topics for a time further down the road. We at WaterProof Studios have an exciting and quite intense time ahead of us creating this wonderful and haunting game. Hopefully it will be a journey you are willing to partake in as we will take the gaming community to new and unexplored parts of the cold abyss. We will be updating our Indie-DB in different ways as the game slowly comes to fruition . We are, for example, working on releasing a podcast where we delve deeper into the different aspects of the game, which is something you do not want to miss. If you have any questions, suggestions or anything in between, please leave a comment or send us a message.