Backstory
The idea for The Phantom P.I. started last summer as a family project when we made a little arcade game called Ghost Hunter with our nieces and nephews for the Toronto After Dark Film Festival's Darkcade. We changed pretty much all of the gameplay since that version of the game, but the main character, Cecil, and the horror and comedy themes remain.
Gameplay evolved from a prototype game that we made at TOJam 7 with our friend and artist Mujia Liao called Koloro in which you play as a cat burglar exploring a house viewed in cross-section. In The Phantom P.I., players explore a haunted mansion, solve environmental puzzles, capture poltergeists and help the ghost of a dead rock star (Cecil's client) who is being hassled by a ghoulish bully. There's a strong story component too which you'll piece together from bits of old letters, newspaper clippings, photos and secrets that are hidden inside the house.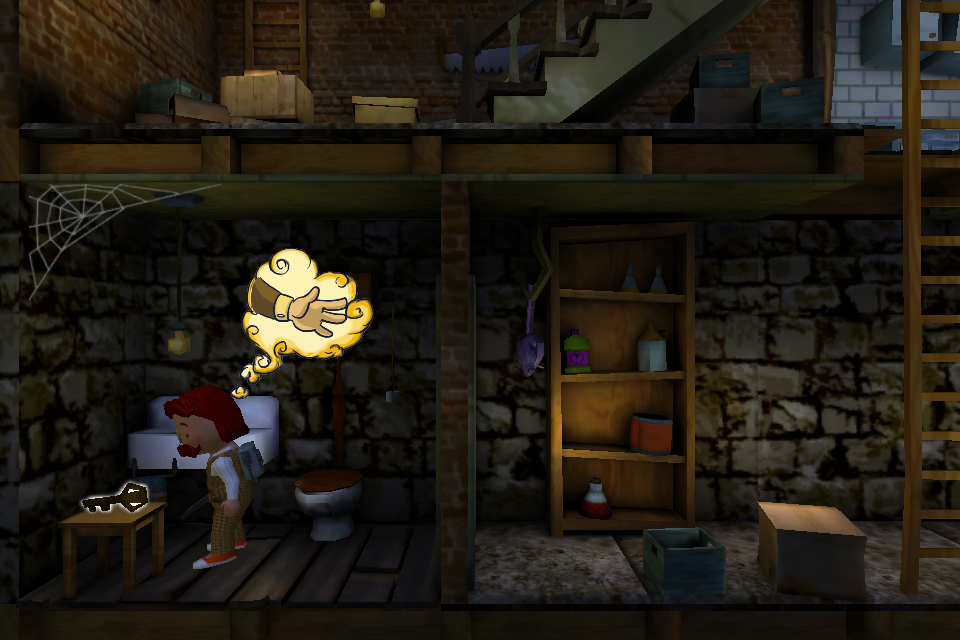 Inspirations
The visual themes and overall vibe in Mission Apparition are inspired by 1980's era TV shows, film noir, steam punk and Wes Anderson films. Gameplay draws inspiration from adventure games like Maniac Mansion, Costume Quest and The Castles of Dr. Creep which is one my favorite Commodore 64 puzzle games from when I was a kid.
About The Team
The game is being made by Rocket 5 Studios, an indie studio in Toronto co-founded by my wife Cathy Feraday Miller and myself. Cathy does the animation and character art & rigging and I do the game design and programming. We also have Christine Feraday who is writing the story and Kevin Feraday is doing level design, and storyboarding. Art is being handled by Ashley Miedema-Vanchuand and Jen Schollen. Blain Kramer and Ryan Henwood are on board for the sfx and music.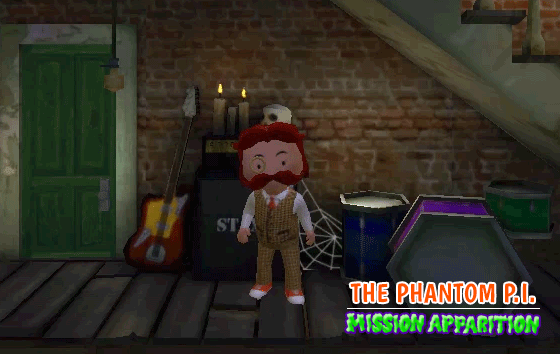 We've been working on the game for about 6 months and we're hoping to release it in the fall. We have a lot of things working but there's still a ton of work left to do so I wanted to go through the remainder of the development process right here to capture all of the craziness that's going to happen between now and when we finally ship.