So, you probably know of us if you're a ModDB user. We're ISOTX. We just had a game released on Steam called Iron Grip: Warlord, we worked on the mod MidEast Crisis 1&2, as well as other titles. We love modding and indie gaming, and have combined the two passions into our own company and series. Anyway, here's the deal - we like ModDB a lot, so it made perfect sense to put our upcoming, secret project right here. The past few months, we've alluded to something big coming your way. We've been decidedly absent as we worked on the Steam conversion for our other title and development for this project.
Yeah, this project.
It's kind of a big deal for us. And I'm going to introduce it right now for the first time on ModDB.
First of all, it's called Iron Grip: Marauders.
Second of all, it's going to be free to play.
Third of all, it's going to rock your world.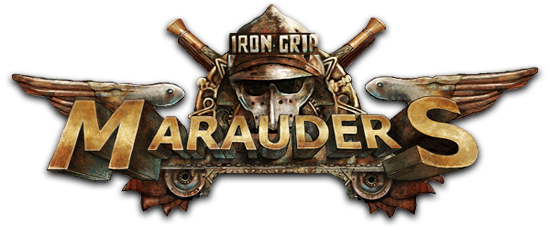 Follow IG:M on Twitter - Twitter.com
Follow IG:M on Facebook - Facebook.com
Visit the IG:M website - Igmarauders.isotx.com
MARAUDERS WEBSITE AND INFORMATION
I want to start this post off with the announcement that we officially launched the Iron Grip: Marauders website today. It's on that very page that you will find the latest game news, screenshots, and more. In addition to that, you will also be able to see upcoming, exclusive developer blogs that will reveal new and exciting information about Marauders.
However, since we like ModDB, we'll be mirroring all website content directly to this game profile, so you don't have to worry about missing anything (yes, even the dev blogs!). Just follow us on ModDB, and you'll be set for information.
As for what is Marauders, well, that takes some more explaining.
IG:M is the latest entry into the Iron Grip series, set several years after Iron Grip: Warlord. Situated in a wartorn landscape you have come to know, you're invited to take the role of an airship captain in this turn-based strategy game. Thrown into the middle of the fast-paced, blood-soaked world, you must fight for riches and power. Take on the computer or other airship captains in battles that will test your will and the strength of your army in vivid, rich 3D graphics using the Unity engine. Upgrade your army and bases in the strategic portion of the game from your airship base in the sky, and be prepared for your next battle. he best part is you can do all of this from the comfort of your favorite web browser and for free!
MEDIA
The following is media we're releasing along with the website and this announcement. It's all available in the ModDB gallery. You may also wish to download our press pack from ISOTX for the official press release as well as our logo file.
SPECIFIC FEATURES & MORE!
Over the coming weeks and months, we'll have more great news and you'll hear it here first. But for now, here's the special features this turn-based strategy title will bring to old and new Iron Grip fans alike:
A free-to-play environment: With no monthly or registration fees, anyone has the option to become a pirate captain!
Aside from a one-time download, the entire game will be available immediately. Play straight from your browser window - compatible with all popular browsers - as long as you've got an internet connection.
Spectacular FULL 3D graphics in your browser - watch your troops fight before your eyes!
Take part in battle against AI or other players in our ever-growing multiplayer experience.
While an official launch date is still under wraps, the official website's launch and this news post plus profile creation all hint at bigger and greater things coming our way soon - very soon. Stay tuned for news on the closed beta and keep checking this page and ISOTX's sites; we will be releasing our official first developer blog along with gameplay footage next week, in hopefully what is the first of a series of many videos.
So what are you waiting for? SPREAD THE WORD, SOLDIERS!