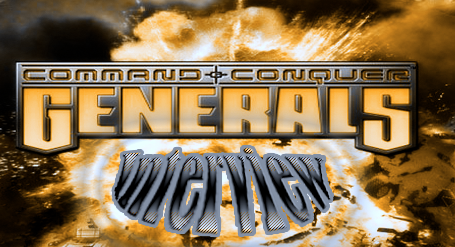 Few days ago i got an interview from CnCSaga.de and i decide to place it here.
Link to German version :
Hey, please tell us
something about yourself (yourselves)!
Just another Ukranian modder, I don't like to play games, i'm just like to mod games
I like to share with people my knowledge. I love to help newcomers.
Please tell us something
about your Mods ! (Show some links etc)
All my RELEASED mods you can find in my moddb profile Moddb.com
BTW i have a LOT of mods on my Hard Drive ( or my friend HD
) for this games :
C&C Generals ( 2 mods ), Halfl-Life 1 ( 3 Mods ), Half-life 2 ( 1 mod ), C&C Renegade ( 1 mod ( particle effects ) ) Crysis ( 1 mod ( Particle Effects ) ) and others.
What makes your Mod so
special? What is the difference to other Mods ?
My particle effects!
and this is first remake C&C Generals...
Who long did the
development take // who long will it take until it's released?
Will
the AI be able to handle this Mod? Will there be any problems?
How long? oh-shi...
I really don't know, but soon, i have problems with my univresity ( lame )
AI? yeah! AI will use new units build new structures and what you need he will do.
Problems? Crashes! But i will fix them
Do
you have any future plans for your Mods or your real life? What's about
to be next?
IRL I want to finish university and look for a job

About mods - dunno, maybe i create games on Open Source Engines like UDK or NeoAxis or Source or Torque 3D.
How important is the community for you?
Much more important as you can imagine. I need to know what people say about my mods.
If i hear : " OMFG Thatz iz Awesum!!!one!111 "
thats means we do great job!
What
do you think about the situation now after the release of CnC4?
How
easy it is to Mod CnC4 in contrast to other games? Easier or more
difficult?
CNC4 is SHIT FAIL.
I think first mods for CnC4 will be about returning the construction of bases and harvesting tibreium

But in my mod named "Wrath" you can see that some units from CnC4 looks good in CnC3 'cos EA Shit messed up render of SAGE Engine.
I think it will be difficult.
What do you think about the support of EA and the
Community?
About EA i can give 2 videos
Youtube.com
Youtube.com
About Community - Community Rocks!
Are there any problems with the Mod or within your
Team? Or is all working out perfectly?
All normal, but we loose one man Cromartie, who leave us and make own shitmod.
What is your next project
/ the project you're working on at the moment?
Next? don't know...i need to finish/update my released projects.
BTW i looking now Torque 3D engine and it's cool!
Also i VERY like Source engine, next mod will be on it
How did you get
the idea to make this Mod? How did it all start?
I walk with my dog and my friend ( Time Defender ( TD ) ) and talk about mod for generals - Modern Wars. We talk about his graphics and other cool features, Then i talk about recreating Generals on CnC3 Engine ( actually I was joking ), we talk about what we can do on it or what we can't do, and I with TD start this mod. Simple Huh?
Is there
anything you want to tell the community?
Sure!
Keep whatching our mod!
We plan to release beta of our mod ( with America side only )
How is your progress at the moment? Do you have any problems?
Problems?
Some Problems...we need good texturer for our mod ---- SOLVED
And my personal problems
How
is the resource system going to be designed? Are you going to be able
to gather Tiberium just as usual?
All like in generals, you will be able to get resourses by "crates" and Oil derricks.
Will there be a bulldozer to
build buildings or will it happen in the MCV?

Dozers and MCV's...
Dozers for place buildings everywhere, MCV ( Contraction Yard ) for build buildings.
Will there be all 3
superweapons? Did you change anything (design, effect, etc.)?
All be like in generals, just i made new particle for this weapons
will
they have their cooldown timers, just like they did in Generals?
All be like in generals.
Thats All Have a good day, mates!