Greetings.
This time last year we unveiled the near-complete apartment level. Since then we set out to construct the code, sound, dialogue, quests and art for the demo. Now, nearly a year later we are proud to unveil our first live-action trailer featuring WES, your first companion in the game. Additionally, I have team updates share with you.
ART:
We hope that the live-action trailer further piques your interest in INT, which conveys the game's feel, style and graphics. Below are a number of screenshots as compiled by the art staff of the trailer: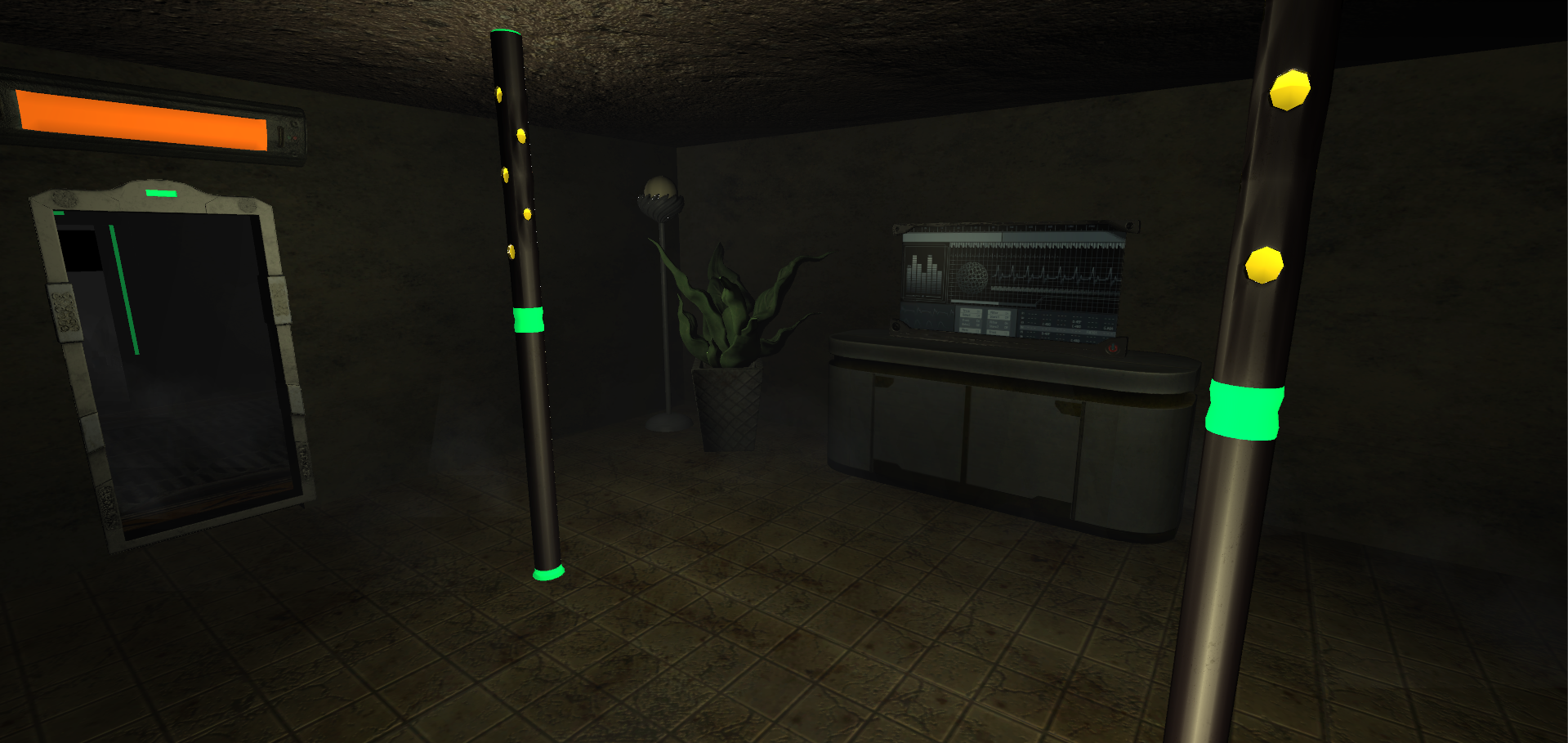 Your apartment prior to the bombs: a fine, urban dwelling. But unfortunately, you live on Bastion and Bastion quickly becomes a hellish nightmare when the ACP bombs drop from the sky.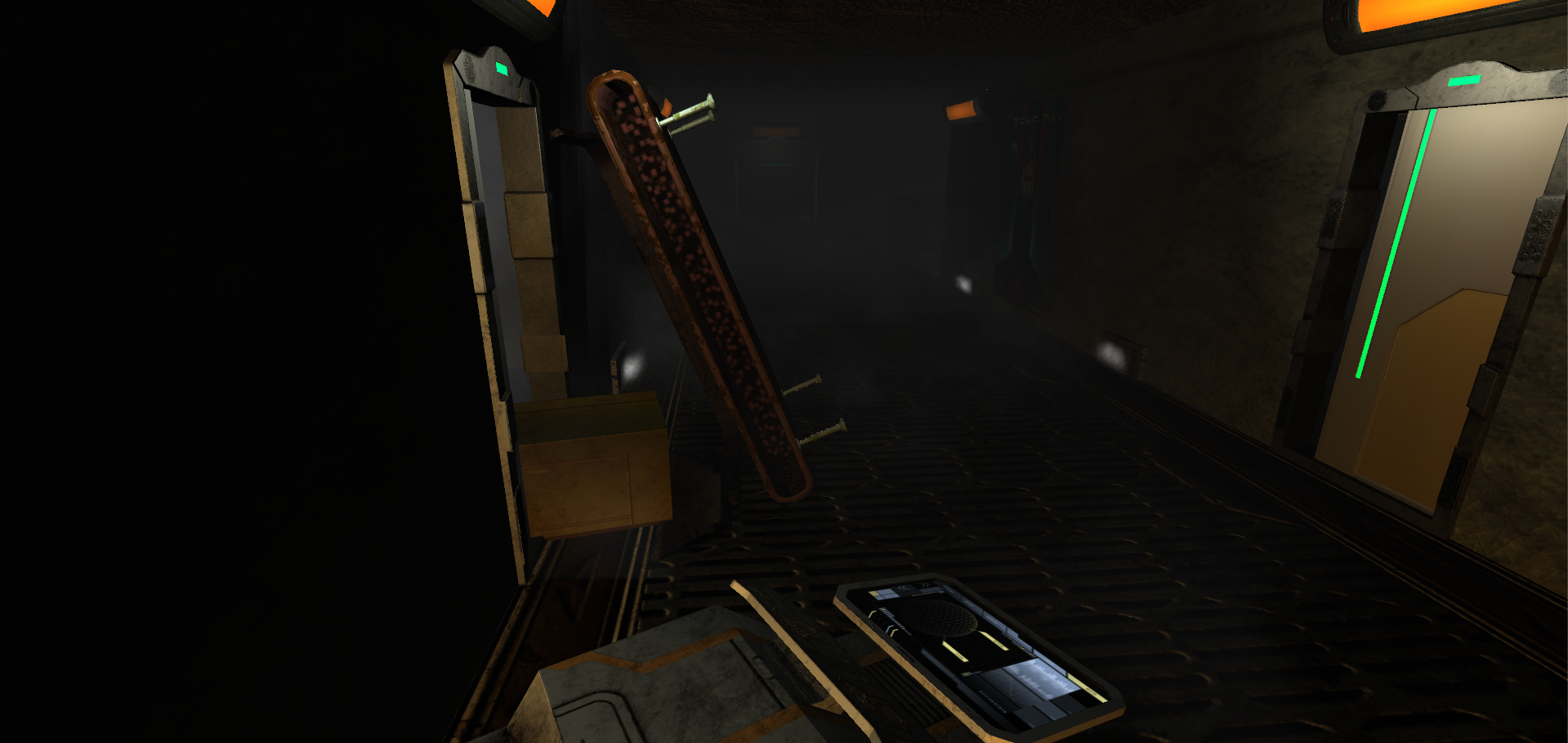 Broken consoles, junk, and debris make travel treacherous in level #1.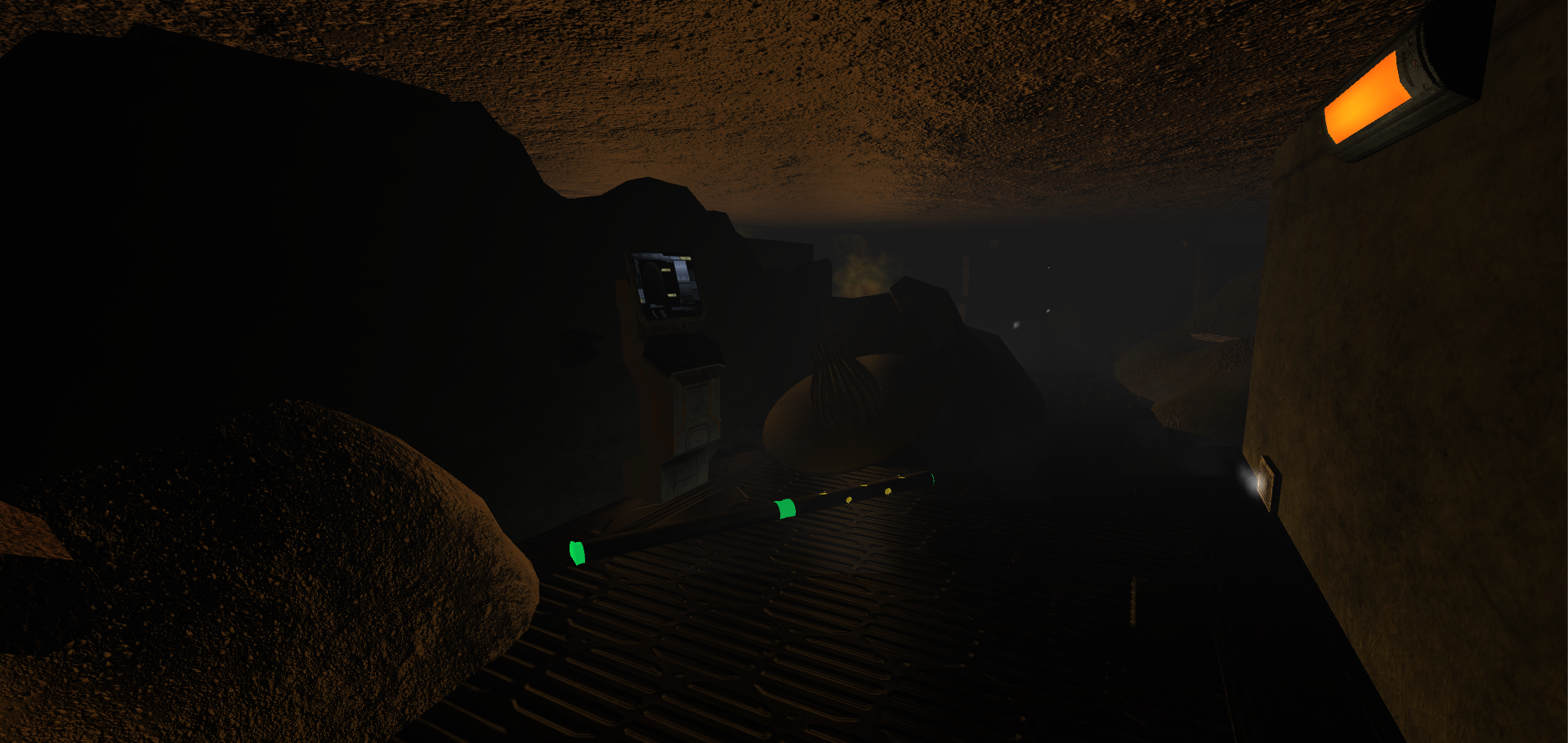 Your world after the bombing: your apartment is in ruins. You must navigate through rubble, fire, smoke and ash in a desperate attempt to escape the destruction and ensuing chaos.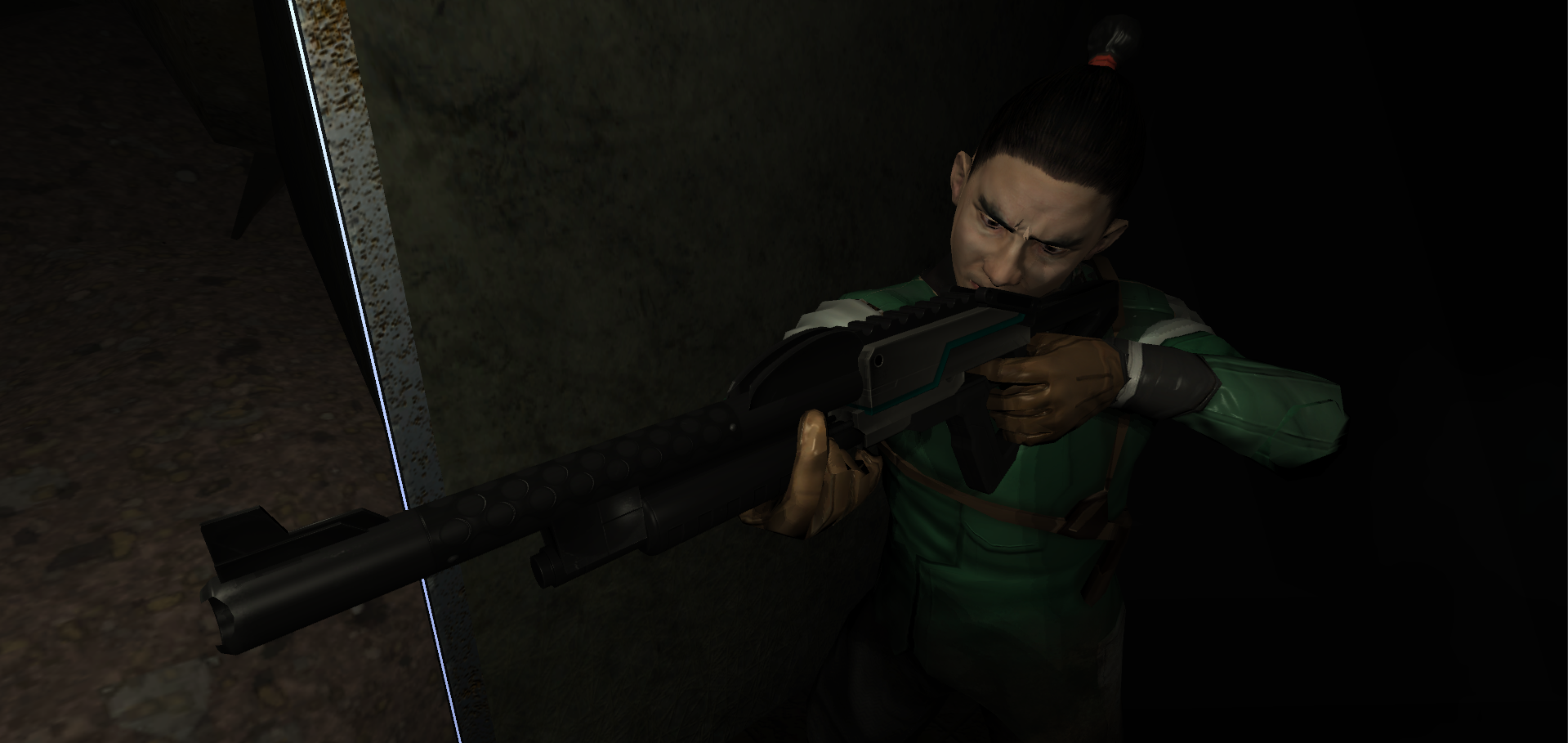 Your old friend WES, the kindly next-door neighbor, is your ticket out of the apartment level and perhaps, the planet, if you follow his advice.
In addition to all the hard work he put into the trailer, Matt Parkin, Art Director, has been enhancing the sewer level (The Tubes), as the following links demonstrate:
Signal Interference:
Inside the Art Team:
Developer Round Table (sewer dev):
For more information on The Tubes, please check out our past coverage below:
May update
The tubes
In addition to the great work that the art department has delivered, I am also happy to share concept art with you.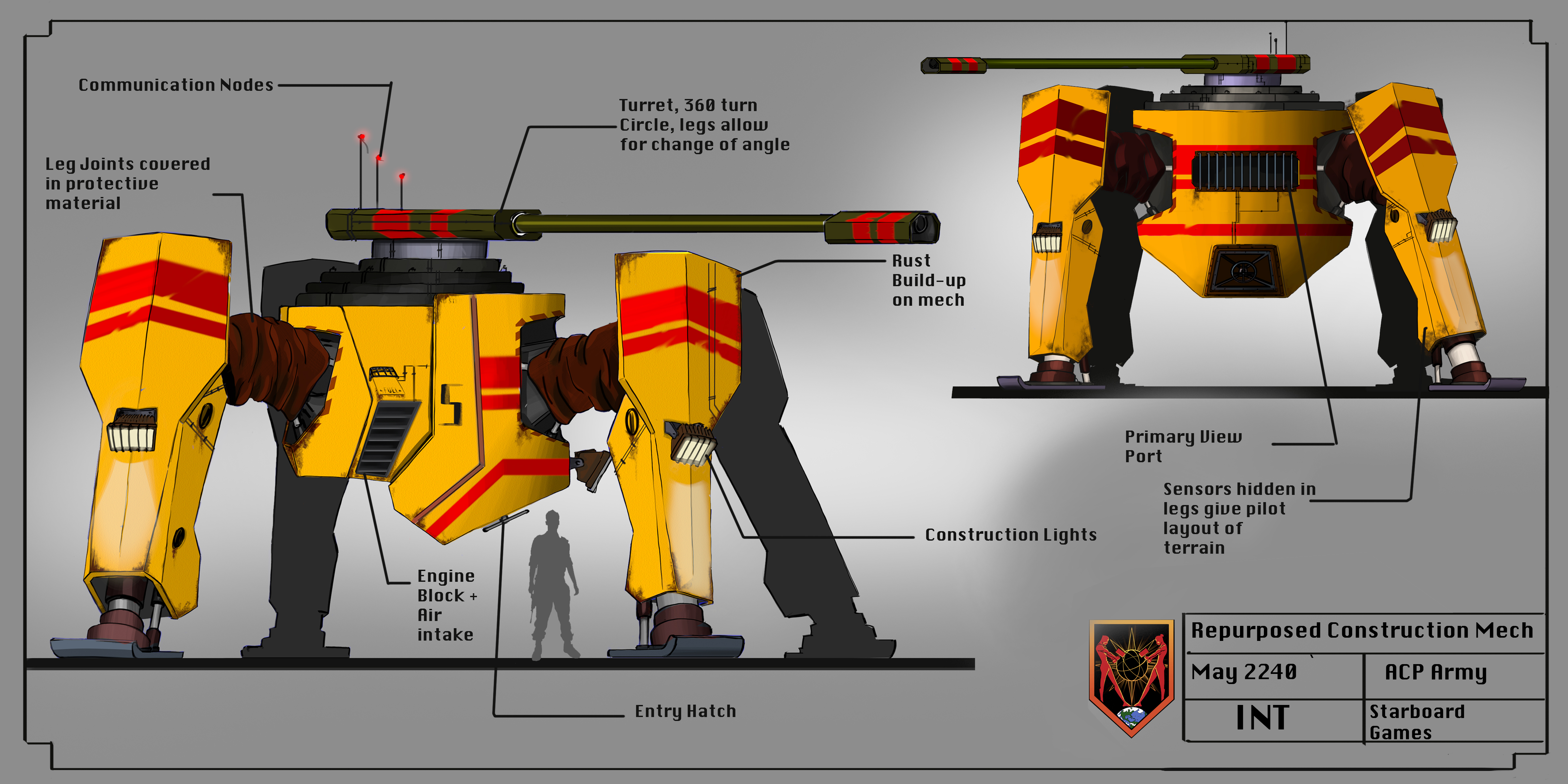 2D Artist Scott Throw continues to pump out amazing vehicle designs, one of which is pictured above: the ACP Construction Mech will be featured on the street level as a massive outdoor boss.
You are not prepared!
The rest of art is busy making 3D models for the tubes, street level and concepts. We hope to share more soon. Coding is also busy at work, and we aim to have something substantial to show by the end of August.
Creative Development
Our Creative Development department has been busy as well. We are pleased to unveil our company website, courtesy of Panda. It will run simultaneously with the INT website and highlight Starboard Games' suite of INT-related projects.
Starboardgamesllc.com

On the website you will find the first of what will be many blog posts by Brian, our Creative Director. He will use the forum to share information about the development of the Tens Day graphic novel. The first five pages of Tens Day 0 (notice the Easter Egg in the trailer?) accompany the initial blog post, and the entire issue will be released in weekly installments throughout the month of July.
Also of note, "The Initiation," written by Brian and published on a popular creepypasta YouTube channel last year, was included in the recently released The Infinite Spectacle, an exciting collection of sci-fi and uncanny tales. It is available here. For more information about this volume of stories and the great people who put it together check out pagebacon.com.
Recruiting information
As a reminder, we are always looking to add talented individuals to the INT team. Please email John, our HR Lead for current openings, johnhr@int-game.net. We are looking for a PR and Communications Manager and would be interested in hearing from you if you have experience in that arena. As we pick up steam here we will need someone manning that department full-time.
Team Features:
Over the past few months we have featured different team members at int-game.net, showcasing their respective INT work and other projects. Please check out our current features below:
Panda: Int-game.net
Andrew: Int-game.net
Matt: Int-game.net
The Future
We still anticipate a 2015 release for the demo. Furthermore, moving forward, we will continue to provide updates about each of Starboard Games' ongoing projects, such as our comic line, card game and an INT-themed app that Monte is developing. Last but not the least, we are continuing our work on the company website. I hope you enjoyed this review/preview, which you can demonstrate with a like or a comment.