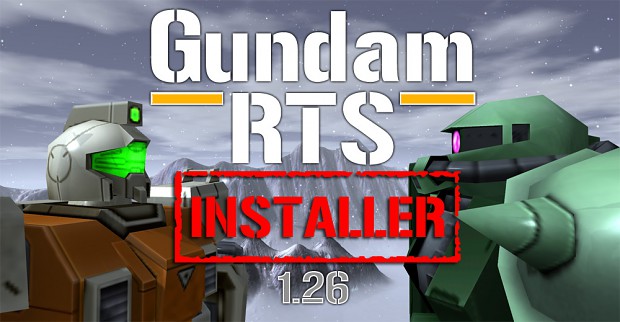 As per before:
==== IMPORTANT INSTRUCTIONS! FOR USERS USING VISTA OR WINDOWS 7! ====
DO NOT INSTALL INTO PROGRAM FILES use c:\games\spring or something else when installing the spring engine.
That's right the first version of gundam to be officially released as an all inclusive installer! Zwzsg had this posted I have just been really busy and unable to post it.
Important improvements:
Gives you shortcuts to gundam's singleplayer menu!
Has all needed files to play gundam!
1 download and you are ready to go!
GUNDAM START MENU SHORTCUTS
Some of you may wonder if there are any balance improvements or gameplay updates, there are none. This is merely the release of the installer so you guys can go ahead and play gundam. OMG IT IS LIKE GUNDAM IS A GAME!
This is a windows only installer.
---
While I am here, I want to share what I have been up to. Many games have been played and I collected ample feed back! I have acted on all feedback received and balance changes are already made in the developer version! I have been adding more error checking and performance checks so I can better streamline GundamRTS. Animations are being improved a bit! MUCHO THANKS TO ALL OF YOU FOR YOUR FEEDBACK AS ALWAYS!
P.S. anyone else watching the vids for dynasty warriors gundam 3? OMG OMG DO WANT!