Weapons: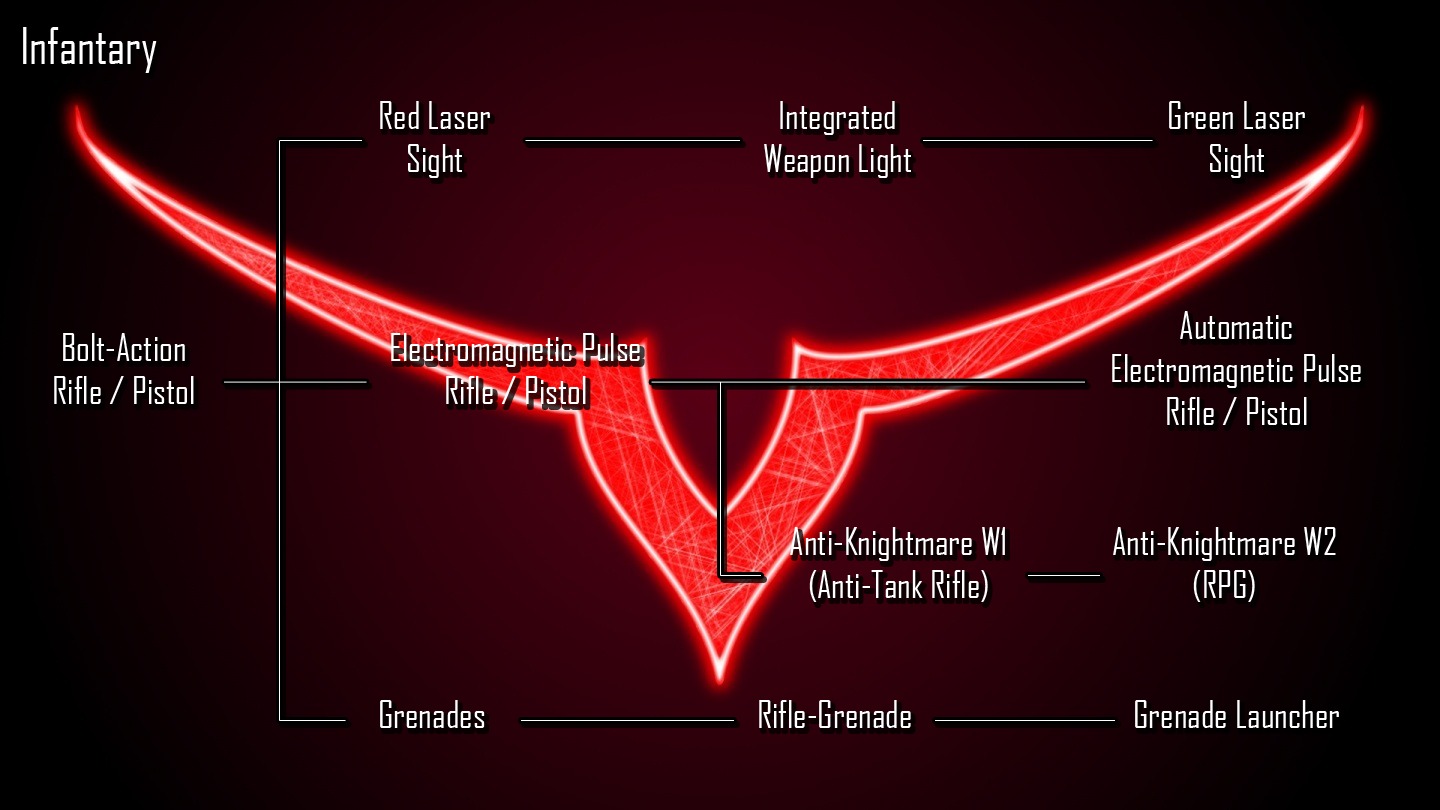 So whats different in here?
The Red Laser Sight will be in the place of the "Night Vision", this happens because up to Green Laser we will get 25% Bonus on Night attacks, and it will increase Soft Attack.
Anti-Knightmare Weapon is the same as the Infantry Anti-Tank, so it will be the same thing.
Grenades, Rifle-Grenade and Grenade Launcher will increase the infantry soft and hard damage together with Breakthrough.
Armor: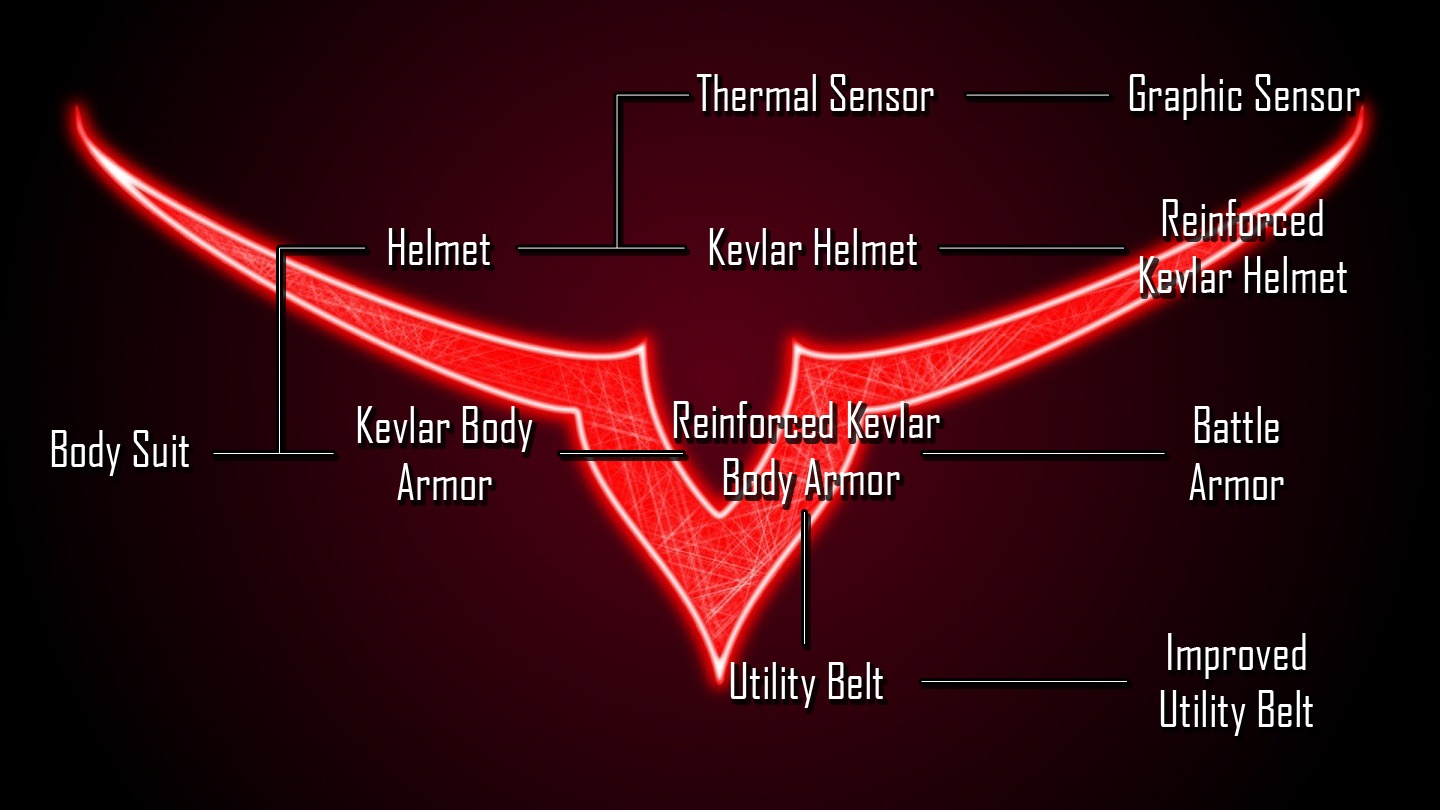 The main difference is here now, the body suit is going to add defense, while the Helmet is going to reduce the XP Loss due to it increasing the survival rate of its members and at same time give initiative to the units, since they are going to have a coupled radio on it, the Thermal sensor to Graphic sensor will add defense and night defense + attack. (It will add up to 25%, it will completely remove the night effects FOR ALL UNITS.)
The Utility Belt is going to give units defense/attack on areas like the first engineer company does. (Samy for forts and other stuff.) but it will not add entrenchment, you will need the specialized company to do that, and also will add supression bonus since infantry is more used to keep the order than military uses like the Knightmare Frame.
Suggestions, questions and everything else feel free to comment.