Today, we are publicly announcing the Source mod In Development. To celebrate, we have a couple of concept sketches to show you, as well as a developer video showing all the weapons that will be in the demo.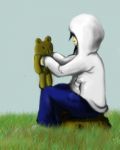 The plan for the demo is to make a short level around 5-10 minutes long with a few basic weapons, perhaps a new npc or two, and set it within the first stage, WW2. The demo will have no relation to the plot, it's only being made so that we can get some more solid feedback on the mod. We want to know what you did and didn't like about the concepts being presented.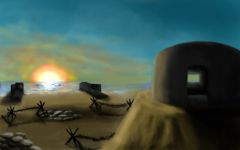 Also on the topic of the demo, a few of our members know how to map as well as do their assigned position, but we don't have anyone that's only for mapping. So, if you are interested in helping out, feel free to send me a message (with some pictures of a couple of maps you made, if you don't mind) and we'll work from there.
We also have a few other slots open, but aren't huge priorities. Spots like writers, concept artists, skinners, and organic modelers are all needed, but won't be required until later this year. Still, if any of these positions interests you, send me a message. Specifics of what we need and what we have filled will be in this mod page's forums.
For now, we can make do with what we have and still produce a demo for you all to test out.
-Bluefire