Improvements made in recent months.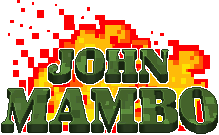 How to list all the improvements made within the project since the last time we notified in this web would take a lot of time and we do not want boring, we encourage you to spend a few seconds, if you feel like it, to know our forum of discussions on Steam, where we have a listing of improvements already solved of players who have tested our demo.

And you can also see our devlog section of our website, where we have also been exposing the progress of recent months.

The News of June.

What if we are going to expose are all the news that we have included during this month of June within the project and our intention is that from now on you are abreast and continuously informed of the state of development of John Mambo.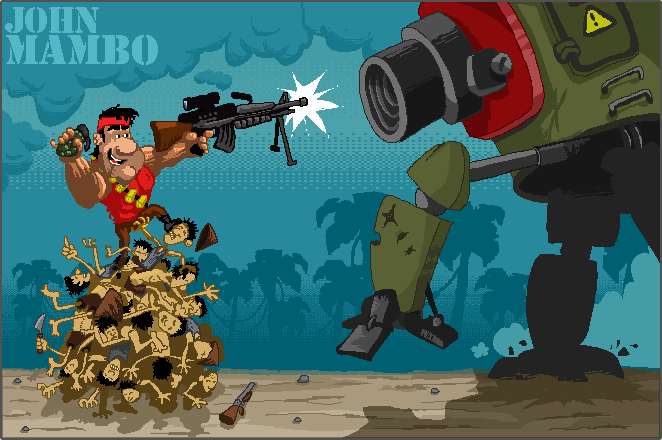 - We've included more blood in the levels and the footsteps of our hero are marked on the ground.

- We've new enemies with new deaths, we have also added effects of particles in the explosions of buildings.

- Now when our protagonist dies a tombstone appears in that place

- The size of the bullets of the tanks has been modified

In a few days we'll have a new version of our demo available so you can enjoy all these new improvements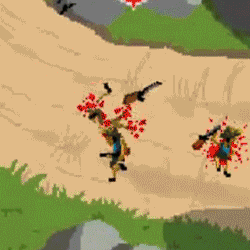 We hope you like it
Iction Games Team