DASH BLOW!
This is the new awesome special attack! It won't kill instantly, it's only to make this gif awesome.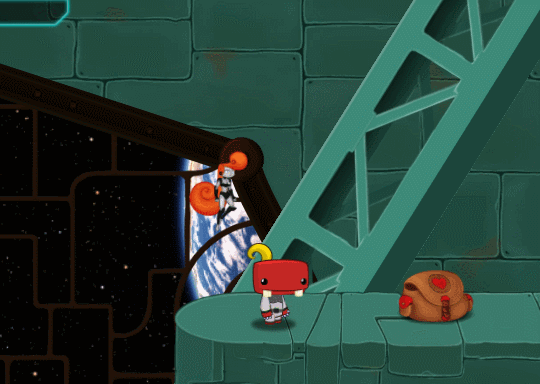 JUMP PLANET:
We made some improvements in the planet jumping mechanic. As you can see in the gif, Kepler (the main character) has a blue trail (actually, a ghosting trail), and he maintains some amount of inertia when he enters in a new atmosphere (in the first version, the character stopped just before doing the flip). We think that this improvements give more dinamism to the mechanic, and currently we're in talks about the possibility of adding a new attack from above like in the platform part.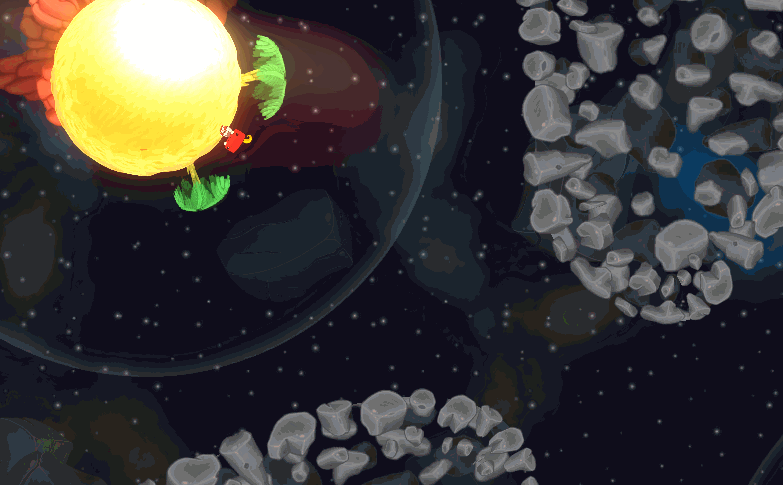 TECHNO-MEDIEVAL STAGE NEW LOOK: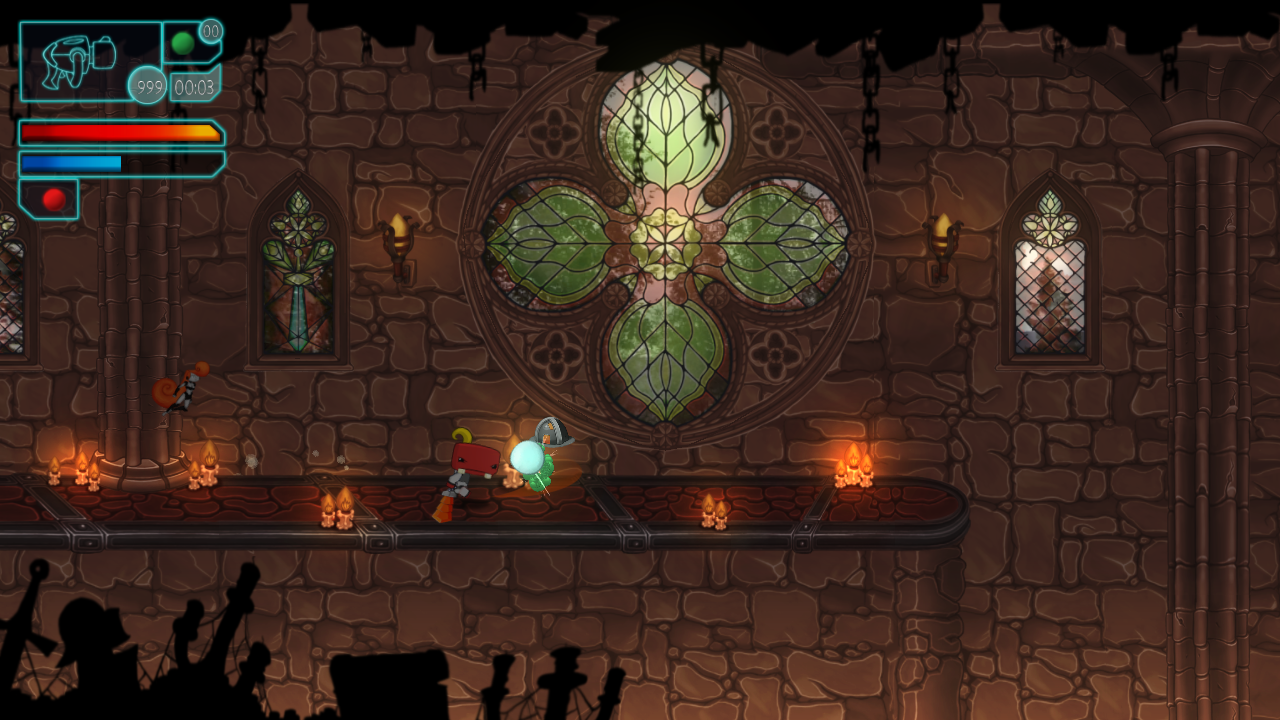 SPACE NEW LOOK:
MINE SPIDERBOT:
The mine spiderbots are ready! As you can see in this video, the spider mines leaping and chasing you, trying to explode in Kepler's face.
PLANET SURFACE NEW LOOK:
Feel free to comment!