We have noticed quite a few people are uploading images to ImageShack, Photobucket and other image hosting sites. Now I'm not sure about you, but i'm getting a little annoyed constantly seeing stuff like:
Image bandwidth exceeded
Image not found
No direct image links allowed
etc... type error messages that these sites show
So I asked myself why are people not always uploading images to their gallery pages and then using the embed code we provide? Our image links will never break, they are fast and best of all every time you add images your watchers are notified, your profile looks better and you can track comments, stats and community feedback.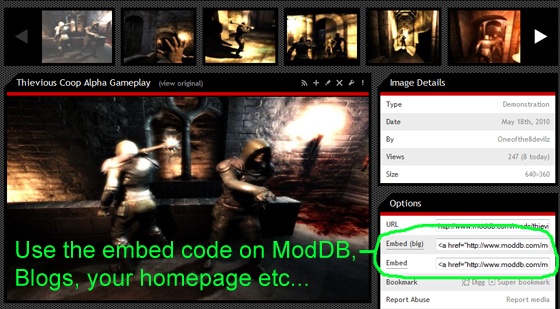 To encourage more images to be uploaded, we just tweaked the image system to produce *much* higher quality and less blurry thumbnails. To achieve this we have:
Upped image quality from 80% to 90%
Tweaked our image library to sharpen resized jpgs
Changed big thumbnail size from 540 to 560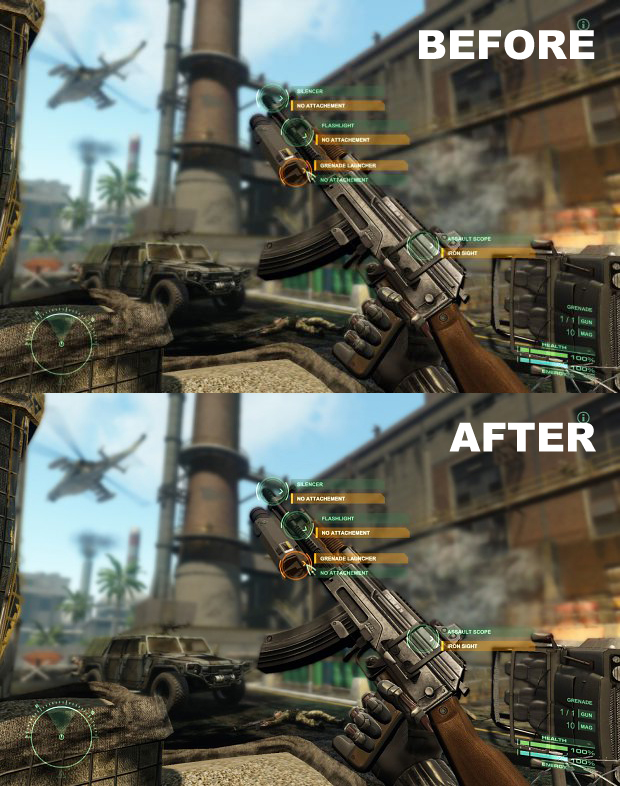 While the results are by no means perfect (lots of differences if you look really closely), they are much better than what Photobucket, ImageShack or any other large scale image hosting site provides so please USE your gallery! If not for the quality of the hosting but for the longevity of the project and having all your content in one place for your fans to browse.
What's next? Well we have a ton of updates we'd like to make (see list below), however it will be a while as Desura remains priority. Thankfully Desura is getting closer to launch.
HD videos
Ad free videos
Group images and videos in galleries (i.e. so you can separate and categorize media)
Set title for all bulk image uploads
Feedback is welcome...