Good morning Vaygrs, Hiigarans, Kadeshi, Taiidan's, fellow Turanics and Bentusi who deem this important enough to attend.
Well, I'm still here for those who haven't been paying attention. The past few weeks have been a bit of a handful. I didn't get much modding done. I have however made a few decisions regarding some things I noticed.
Firstly there is the machine gun. I made a weapon for the hulldefense and fighters that fires single bullets like machine guns do, at a high rate of fire but at a corresponding low damage value. the weapons should have the same(worthless) combat efficiency as the stock ones, I have tested it and it seems to have no effect on gameplay, it just looks a hell of a lot cooler... you can now actually look at the vaygr assault craft fighting without wanting to scuttle them because they look terrible.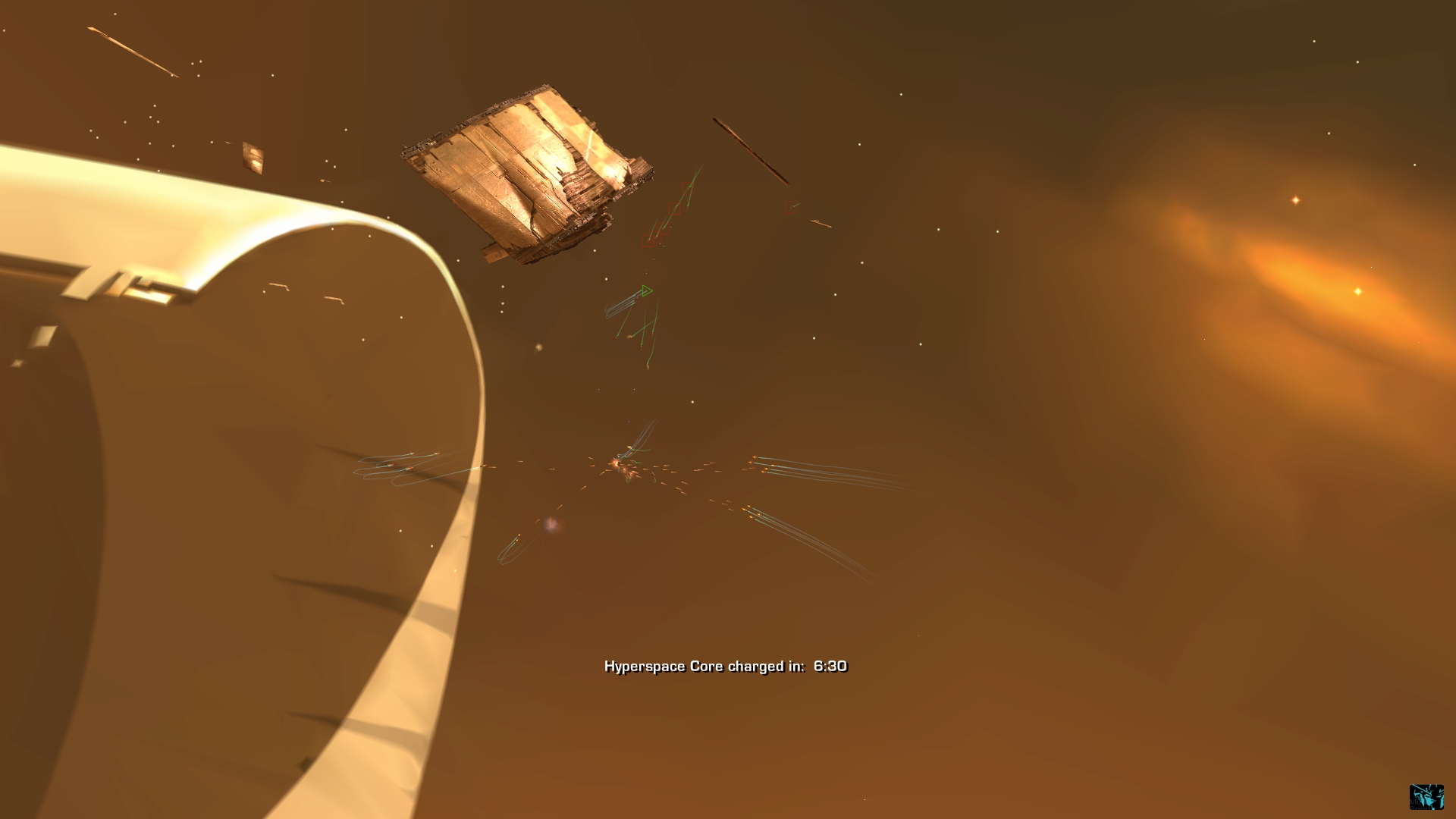 I am removing the gritty effect. it is too random to work effectively on all ships and on some ships it doesn't look good. I have altered the reflective qualities of ships to replace the gritty effect(will post pictures of the battlecruiser). this does mean more work though. To any one who wants the gritty effect, I will release the glowmaps for download.
The salvage debris of ships will have to wait, that is a lot of work and I have enough to do for now..
Ok gentlepeoples, that is it for now, I will post more pictures and maybe video if I feel like it... btw the piece of debris in the picture is not yet updated to the specifications of my adjudicator, so ignore that.
Have a good one
Turanic Raider