Hi Closed Alpha participants!

We are excited to present you a new update for the Closed Alpha of Empyrion. The new version Pre-Alpha 1.1.0 is now live and you can download it on Steam.

It has a lot of new goodies for you. The biggest changes in a nutshell:
Improved graphics:

better and faster planet-space transition
better water shader: reflecting skybox (clouds, planets, etc)
new clouds and overall improved lighting on planets
better star skybox on planet during the night

Colored lights
Improved smoothness of moving objects in multiplayer
Community builds integrated into the game
Capital vessels can now mount frontal weapons
....and many more features and improvements as documented in the Changelog below
Colored lights - you can now choose the color you like for your light blocks: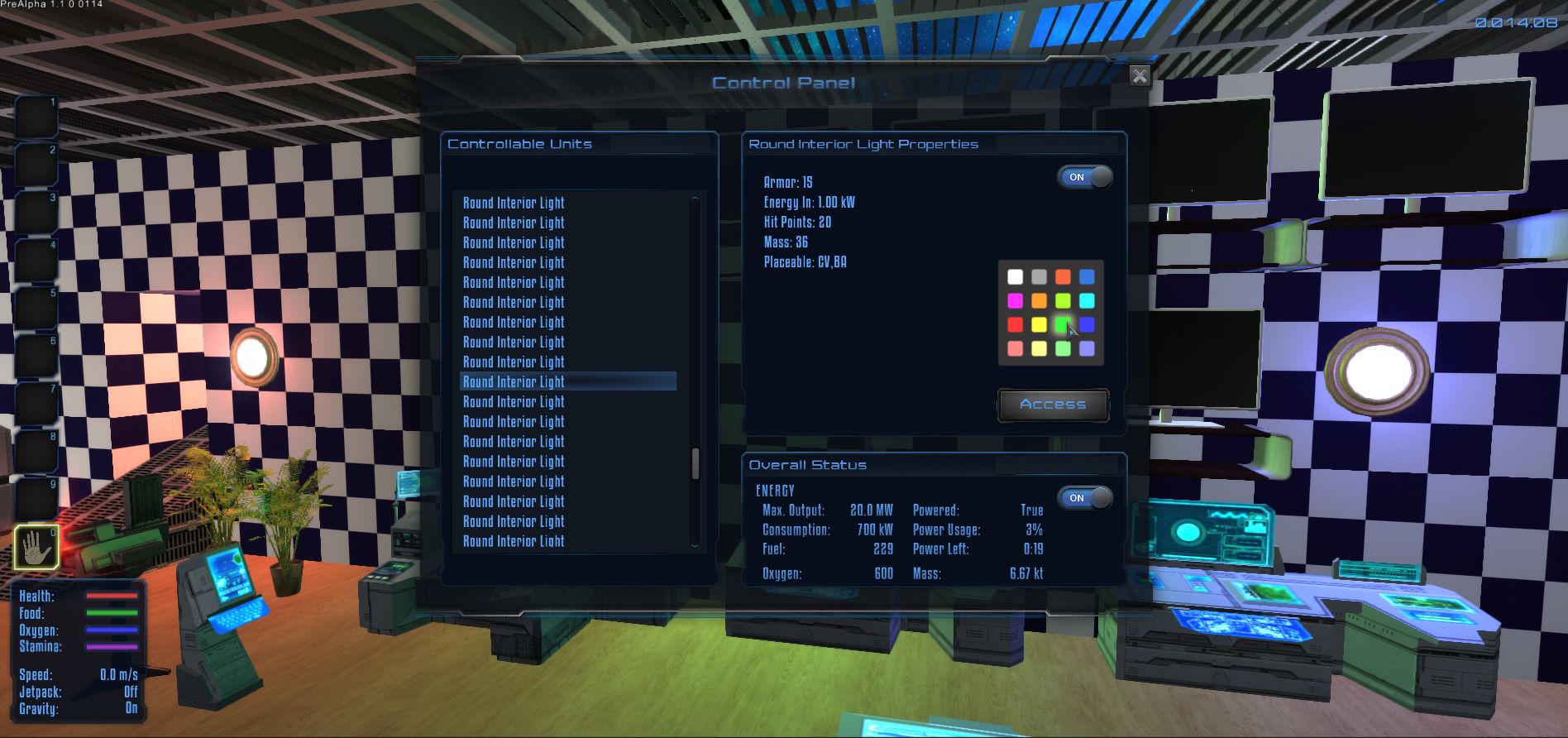 We added a new Alien station to Survival (thanks to Xentor for this awesome build). This station is well defended and you will probably need a Capital Vessel to conquer it. There are many goodies inside - it is worth exploring it (we are really curious who will get into it alive).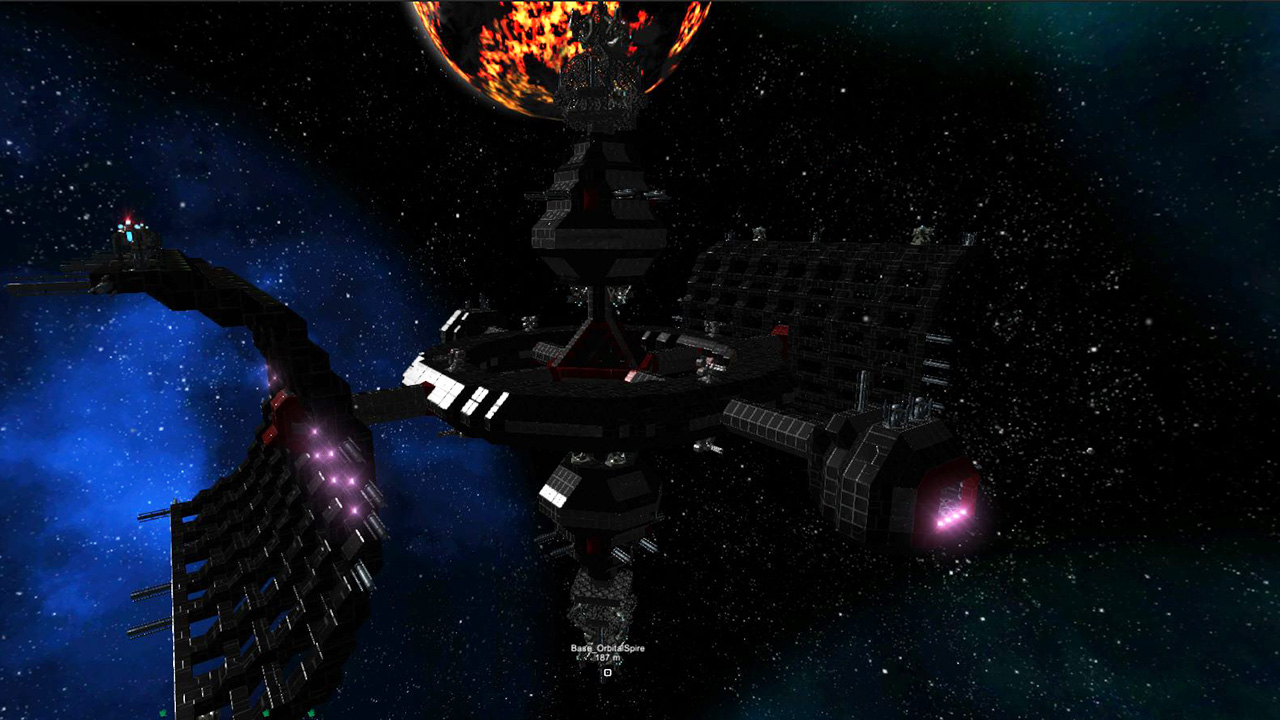 In addition, we added several other stations and ships to the game (thanks to Piddlefoot for these builds):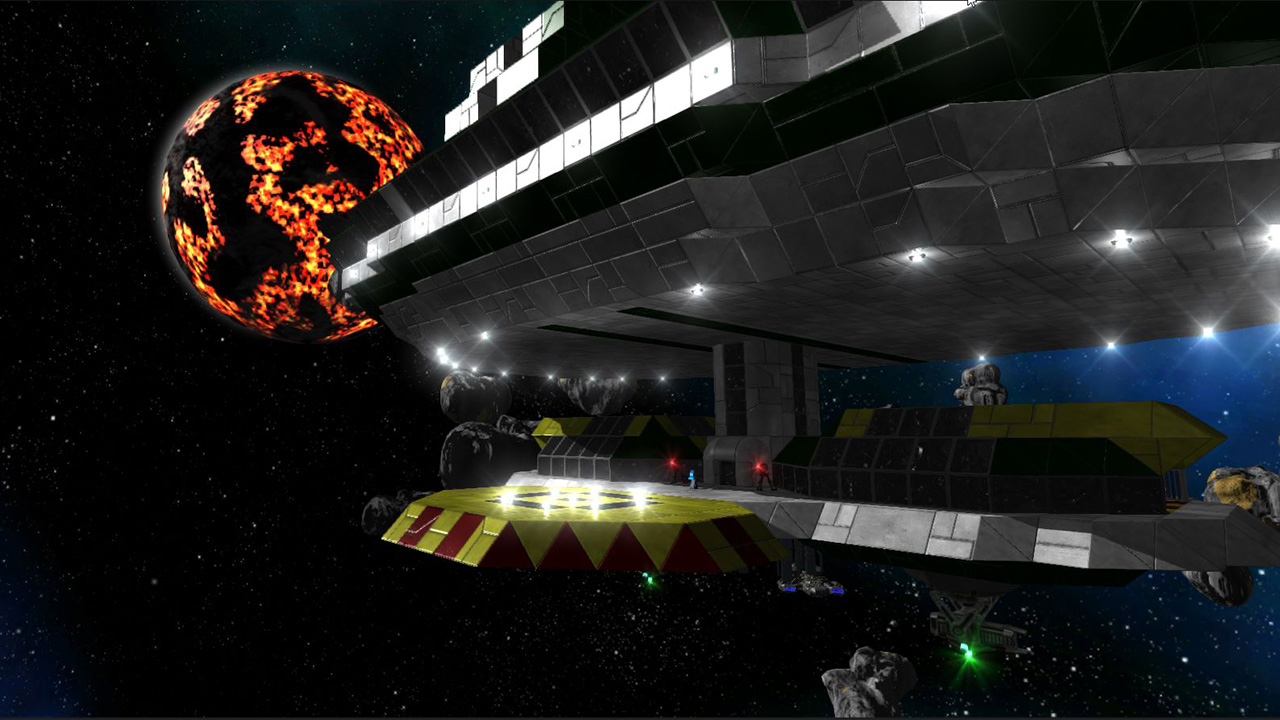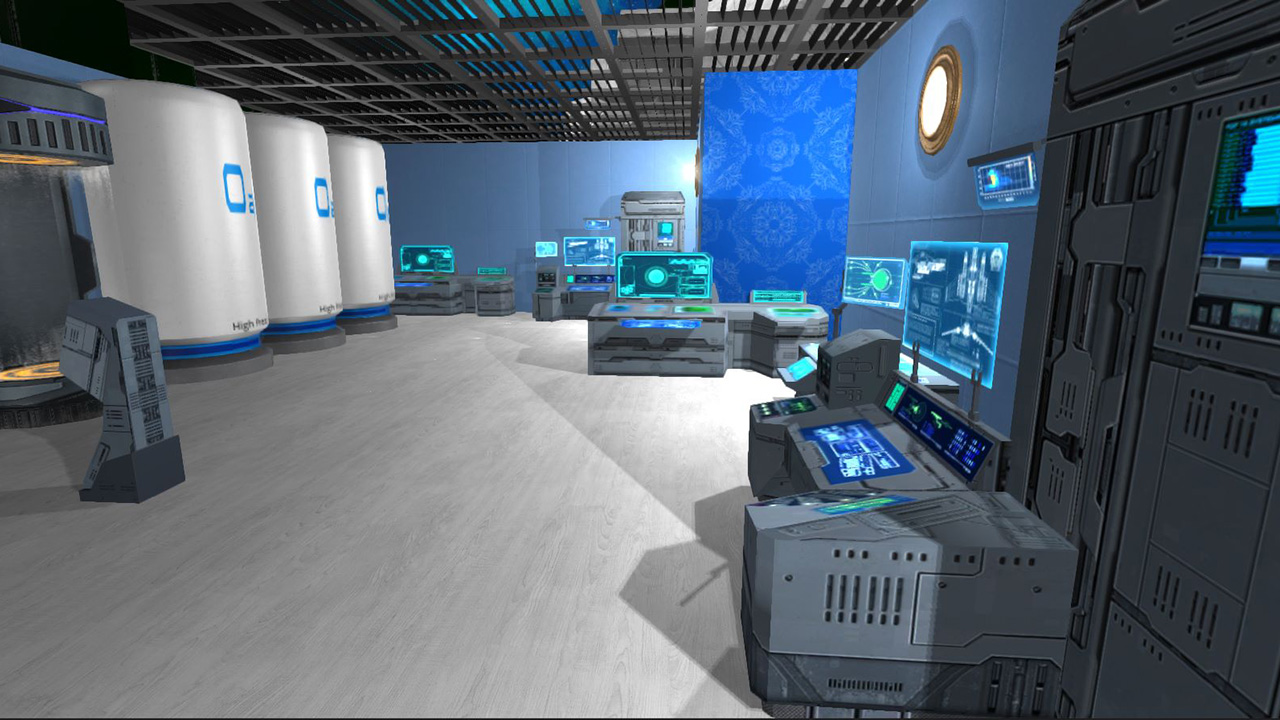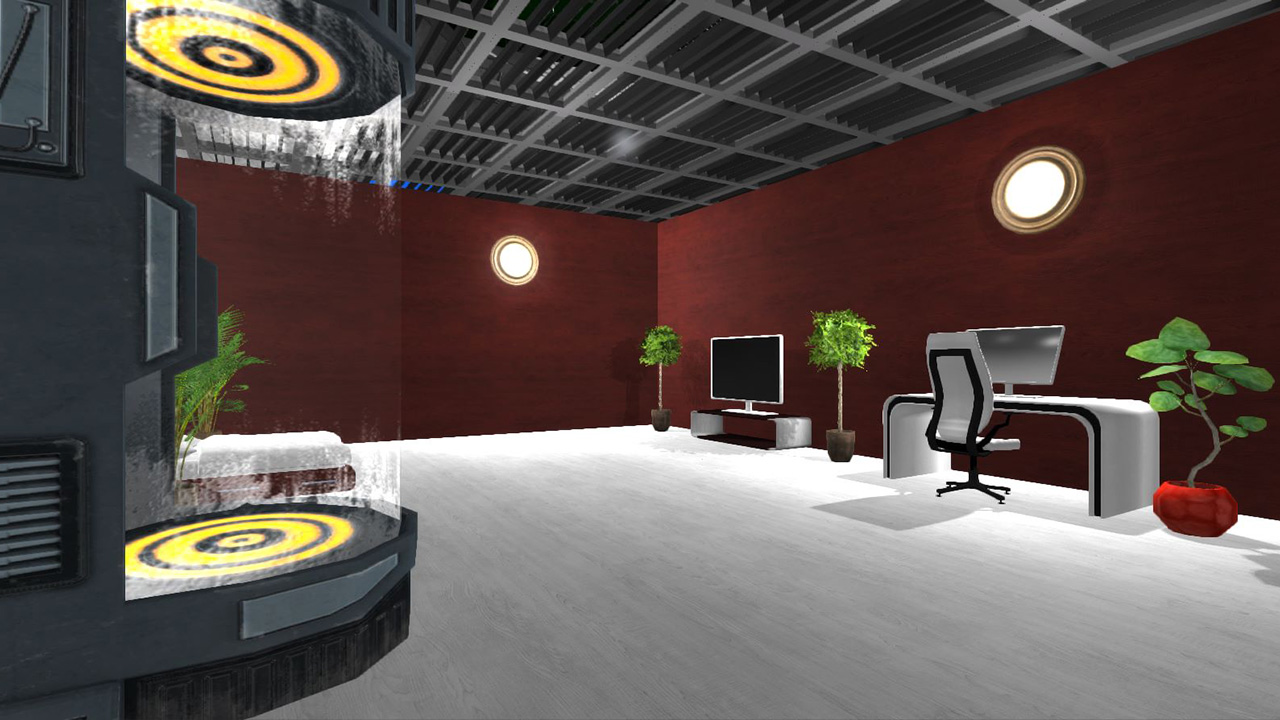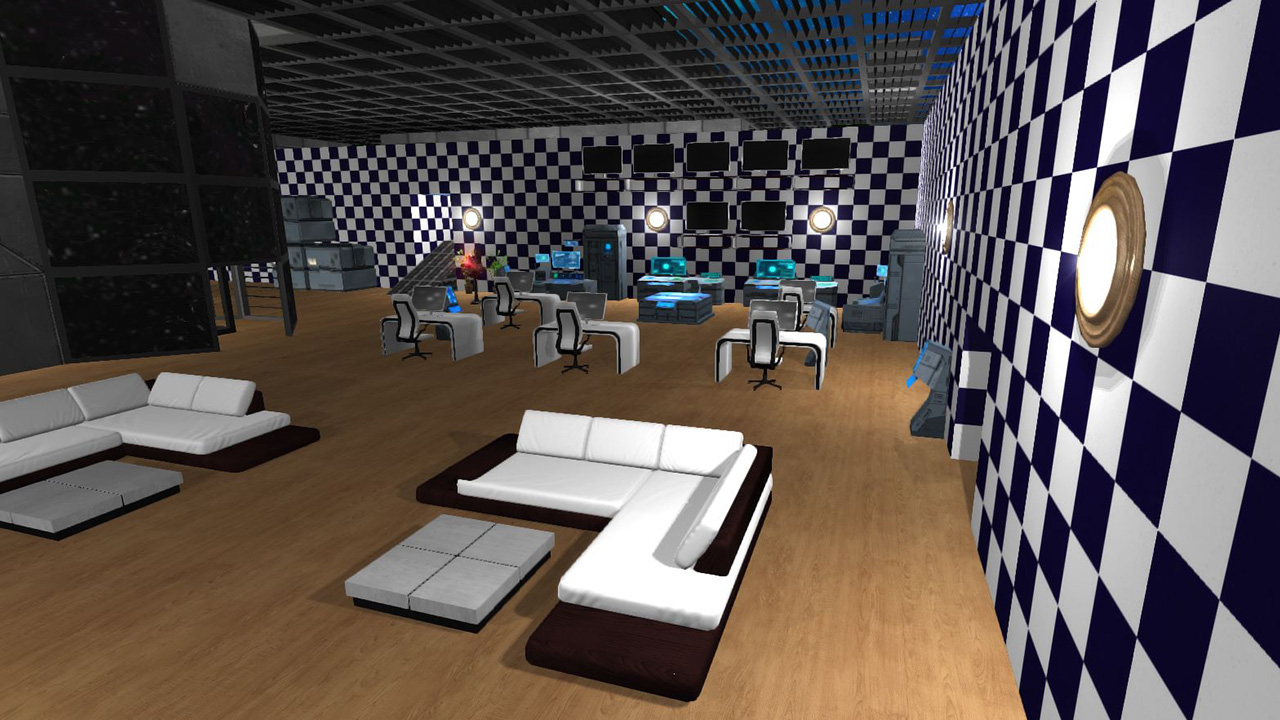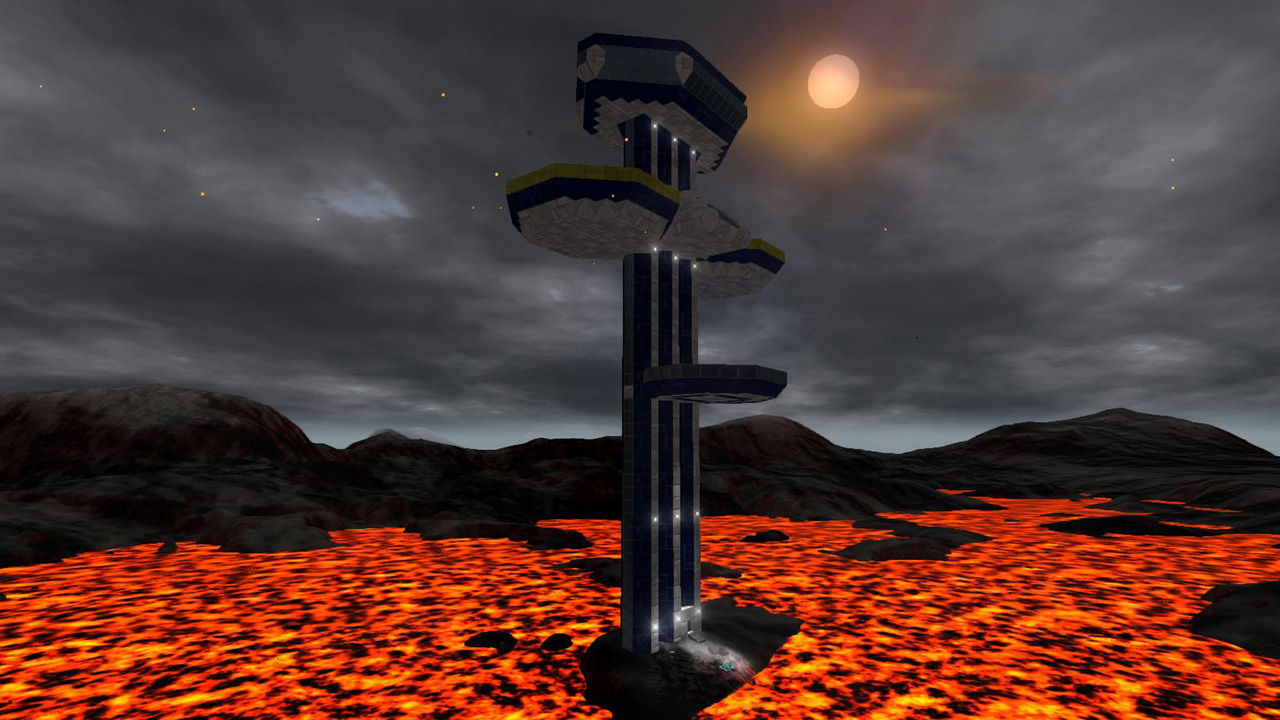 New clouds and lighting on planets: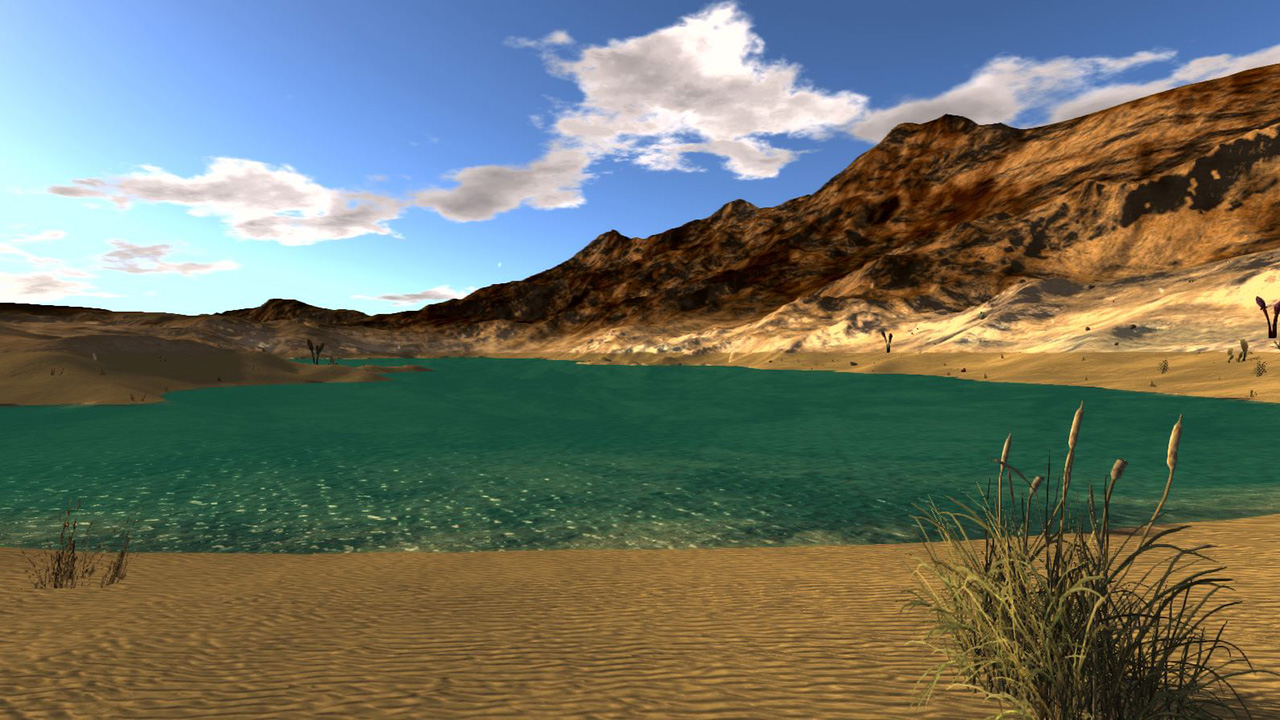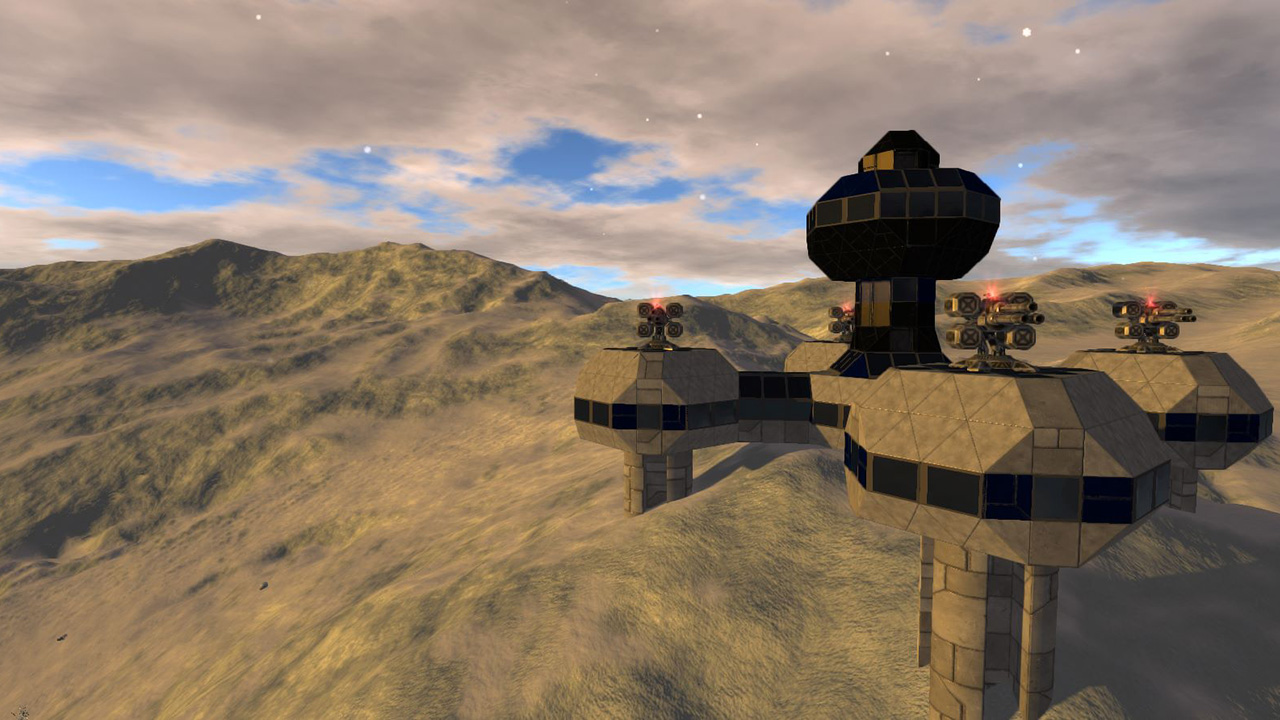 SAVE GAMES ARE NOT COMPATIBLE ANYMORE:
As already announced in the last update, old save games will not be compatible anymore in Pre-Alpha 1.1.0 because we optimized the save game structure. We are really sorry for the inconveniences. With the blueprints you were able to save your old builds and spawn them now in Creative mode. The integration of blueprints in Survival mode and full Steam integration will come later.

Finally, here is the Changelog.

CHANGELOG FOR PRE-ALPHA 1.1.0

Features:
Improved planet-space transition: faster switch between planet and space and better match between planet and space
Added possibility to color lights (change color via Control Panel, last color will be applied to new light, the focused light is now automatically selected in Control Panel)
Added new clouds and overall new lighting on planets
Added possibility to remove items from Constructor/Food Processor production queue (note: machine has to be stopped to remove items): LMB -> remove 1 unit, Shift + LMB: remove 10 units
Improved animation when player switches weapon: now smoother switch + added new sounds when weapon is activated/deactivated
Improved smoothness of moving objects in multiplayer: for example, if you are in a multiplayer game and the other player flies by with a SV it will look a lot better. Also if you are in the passenger seat it will be much smoother.
Added possibility to delete unused save games
All plants that can be picked up now have a functionality (either for templates or eating)
Capital vessels can now mount frontal weapons: added rocket launcher and pulse laser
Added new asteroids in space with larger ore veins
Added new water shader: skybox (clouds, planets, etc) is now reflecting on water surface
Updated skybox of stars on planet to match stars in space
Improvements and Changes:
Added many new ships and bases to the game (built by our awesome Community):

Added Alien Station (well defended) into space: between Aestus and Ningues -> beware you should have a CV to attack this station
Added new research station into space and replaced old research station
Added new base on Aestus in Creative mode
Added several small vessels to the game

Moved "free hand" slot in toolbar to bottom
Improved and optimized save game structure
Improved behaviour of rockets and lasers when shooting from a moving SV / CV. Now rocket/laser do no longer (or very rarely) hit own ship.
New AI behaviour of turrets: turrets now anticipate direction of moving target to better hit fast moving ships
Changed "starting block" for newly created: BA, SV, CV, GV

now only plane of hull blocks with core (indicating flyDir) and no cockpit or landing gear anymore
no resource exploit possible anymore

Added tutorial link to Wiki in Main Menu (more guidance will be integrated soon)
Added Facebook and Twitter links to Main Menu
Added 'Getting Started' Wiki-Link to In-game menu.
New HUD font: more crisp and spacy looking font
Changed explosion of small drones
Improved particle effect when plants are removed
Player can now only leave cockpit when ship is not moving to avoid several unintended consequences
Added emergency break in CV / SV /GV when fuel is low
Added emissive maps to some creatures on Omicron
Added different spotlights on drones depending on weapon type
Added light block for SV / GV
Changed wording: Instead of "ground vehicle" -> "ground vessel"
Blueprint bases can now be spawn in orbit (Creative mode) without having to point to an object ("free spawning")
Starting time in Survival is now set to 8am
Increased speed in Orbit from 90 to 110 again.
When in/on base flying particles are turned off
Akua Fruit (wild plant from Omicron) can now be grown in Growing Plot in Survival (added template)
Improved particle effect on drill and dust effect below vessel on planets
Plant that give "alien thorn" will re-grow after being harvested
Increased stacking of Oxygen Bottle to 50
Added new plant that helps people to get food early in game: Corn Dog
Ship controller: Added timer (5min) to delay the landing sequence on planet when the cockpit is empty => helps to build below GV / SV
Added more resources on Ningues. Moved Drone Base and other Alien POI to better defend the important resources
Tweaked animation on dino
3D map: updates every frame
Switched icons (50cal and 15mm bullet)
Added new alien Ion Cannon (turret)
Revised templates for medical items
(Temporarily) removed automatic reload of weapons
Added alien core to creative menu
Disabled plane & line tool but only for multiblock models like constructor or 2x2 thrusters. Tool still working for "normal" blocks (e.g. hull, windows etc)
Better rendering of preview cube
Improved performance under setting "Best"
Changed Blueprint key combos to use RightAlt since LeftAlt is needed as a free key for external camera control: Key combos are now RIghtAlt + O and + P. NOTE: Use 'Reset to defaults' once!
Decreased light intensity in elevators
Increased random spawn circle after dying to avoid death cycles
Tweaked size of growth stages for wild plants: Akua Fruits and Aloe Vera
Radar turret (deco) can now also be placed on base
Increased spawn rate of Desert Worm, decreased spawn rate of Tentacle Creature
Increased drop rate and amount of ore per drop of Sathium (Asteroids)
More spawning of Eggplants and less spawning of Scaly Pods
Alien POI / other POI appear now only in Survival mode
Added more turrets to alien towers and other constructions
Added different reload sounds.
Bugs:
Fixed "light bleeding" of drone spotlight (now drone light does not go through walls anymore)
Fixed "view through bug" (camera clipping into other objects)
Fixed bug that when other player occupies e.g. a container, the other player name properly shows and not own name
Fixed bug that dying in turret crashes game
Fixed bug that some drones could not be shot in wing rotors (missing collider)
Fixed collider on doors -> light was shining through
Fixed bug when player dies in cockpit s/he loses inventory (now player should be ejected from cockpit)
Fixed sniper scope bug (before scope aimed sometimes into sky when pressing RMB)
Fixed collider on fridge.
Fixed error when using scope
Fixed elevator lights -> before these lights had strong glare
Fixed bug that smoke of destroyed drone did not always move upwards
Fixed bug that jetpack status (on/off) was not saved
Fixed flare on flashlight shining through flashlight
Thanks for reading and stay tuned for the next update.
Eleon Game Studios