Spooky, huh? Well it's merely a taste! Greetings, one and all! It's story time!
I've been rolling like a...steamroller or some such - hacking away map by map, enemy by enemy, light entity by light entity - hacking away at this mod - At, dare I say, a feverish pace? It may well be finished ahead of schedule. That is the best case scenario and it is fairly probable. The brass tacks? The game will be quite short, but will feature varying types of gameplay, some of which I intend to be conducive to encouraging the player to make a sort of bond with the NPCs. (Pvt. Barnaby and Mr. Trask)
Gameplay features (By type):
Survival
Rail shooter
Platformer
Arena (Run 'n Gun)
Escape (i.e.: pooey your pants running and evading - all while trying not to slip on what drops out of your trouser legs.)
Altogether, there will be seven (7) enemy types, including a final boss; which will be large, antagonistic and scary, as most bosses typically are and should be.
Now for some additional fun!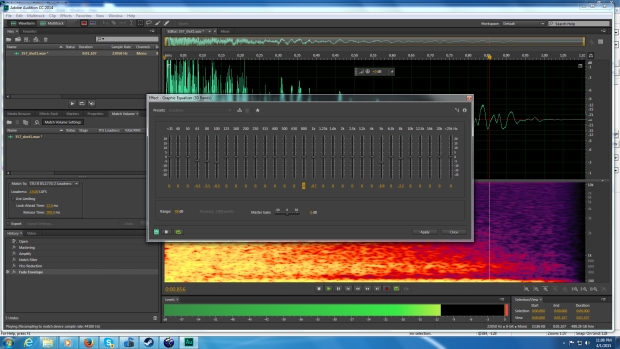 With your old pal Half-Rats...magical things are possible - like the ability to see sound. Here...look...see it. Doesn't sound as good in 8-bit @ 22Khzps, but it looks stunning...Much akin to a fiery outburst of magma (Which is now lava) that represents my creative spirit and other such wonderful things. Well, that was a strange and effusive thing to say...passing on...
Now for some scant scenery...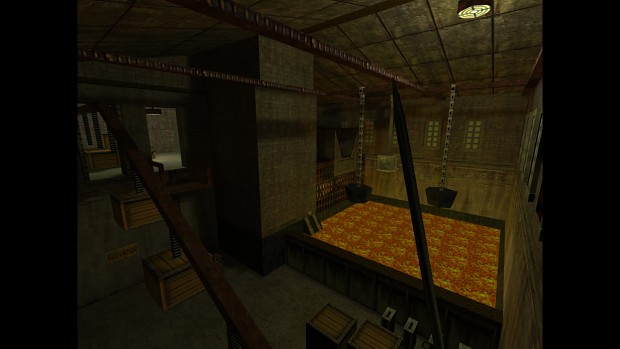 The Detroit Stove Works. Don't fall in, you big, dumb jerk!
And that's all for now. Don't want to give everything away - what would the council say?
Now, before I go back to life, hear this! I would once again like to thank the community for the support, as well as those who have been helping me work on this project by lending me your skills. I'd also like to thank the sages of Goldsource for the advice and assistance in troubleshooting. Without all that, I wouldn't have gotten this far! So thank you!
Now, for the picture of the day: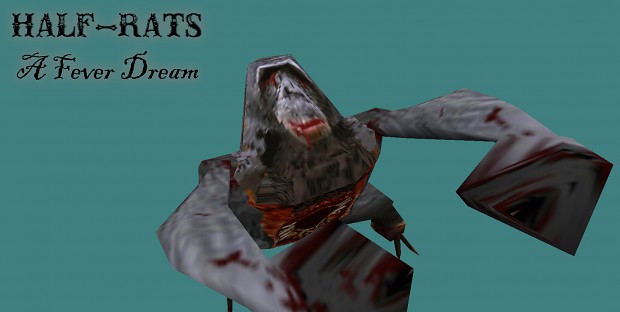 I feel obligated to give you a creature shot this go-round since I didn't the last time.
Ohh! So kawai! So angry! This mod will be packed full of undead chimps. You will attempt to fight them, and they will, in turn attempt to fight you. In the form of ripping the meat off of your bones and beating you mercilessly. Enjoy! I have some books from the 1870s to catch up on.