First of, it's the range of possibilities we want for Planet Nomads. There are many cool games of this genre with amazing crafting (Space Engineers), terrific survival (7 Days to Die) or exploration (No Man's Sky), but there's still not a game that would have all the three perfectly aligned and nailed down. This is our goal for Planet Nomads - to have amazing crafting, terrific survival and meaningful exploration. But at this stage in development it is too early to prove we're doing it right, so instead of describing the plan, let's turn to something else for now, let us show you.
The Nomadic Lifestyle
The truly unique aspect of Planet Nomads is the possibility to take all your belongings on the road. This was our defining vision for the game from the beginning.
To survive and thrive and expand you need to mine resources and process them into building blocks. Fairly general concept known to anyone who played crafting games. But who said you need a static base to do these things?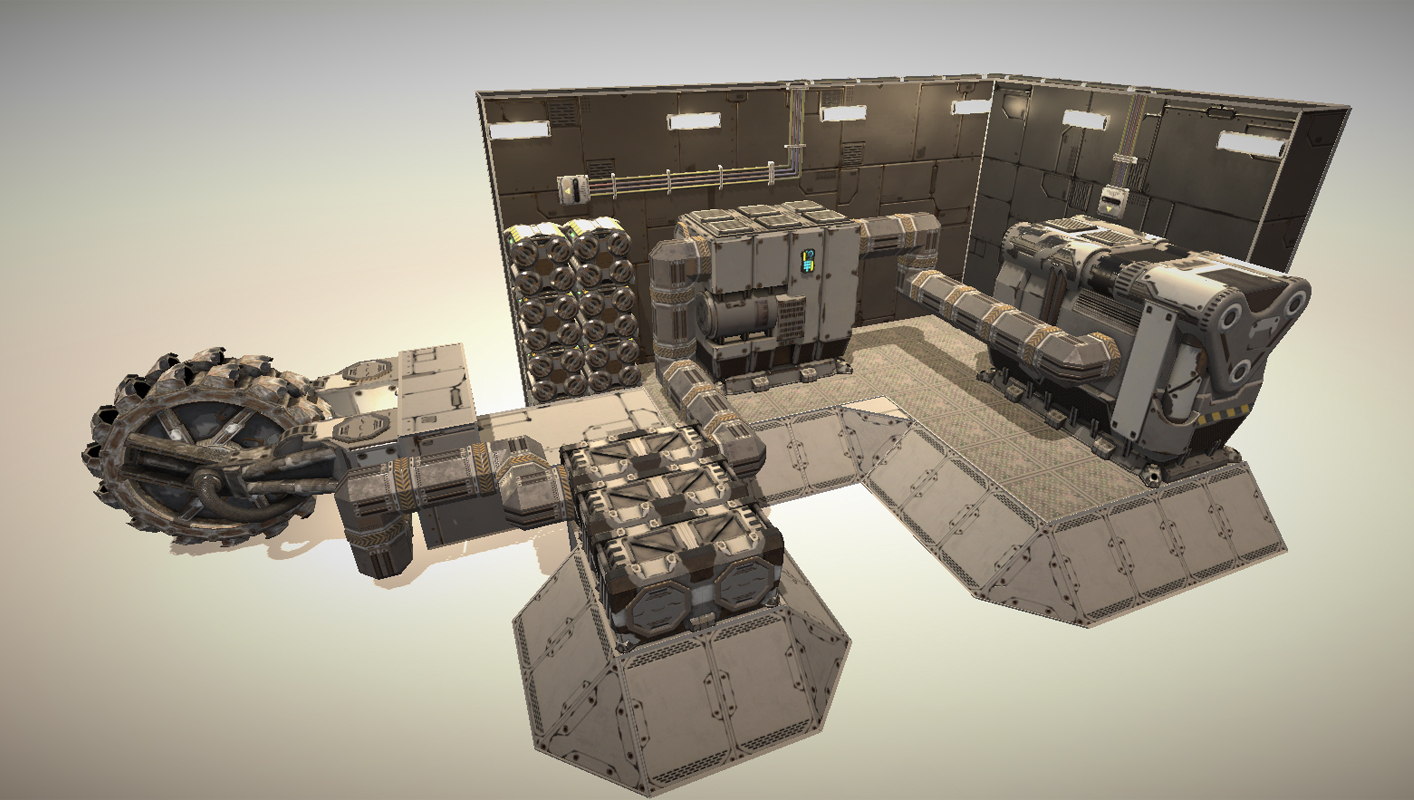 This is a model scheme of all the parts you need for the whole crafting process - there's the mining head, storage containers, refinery and a 3D printer that spits out final building blocks, all connected via tubing and conveyor system and powered by a battery pack. You can assemble these parts any way you like.
If you put all of them on a vehicle of your design, you have the whole mining/crafting process covered. If you build a big enough planet crawler you can set up living quarters on it, then you add food and water facilities and off you go, Nomad! Explore the world from behind the wheel.
Your mobile home might look like this.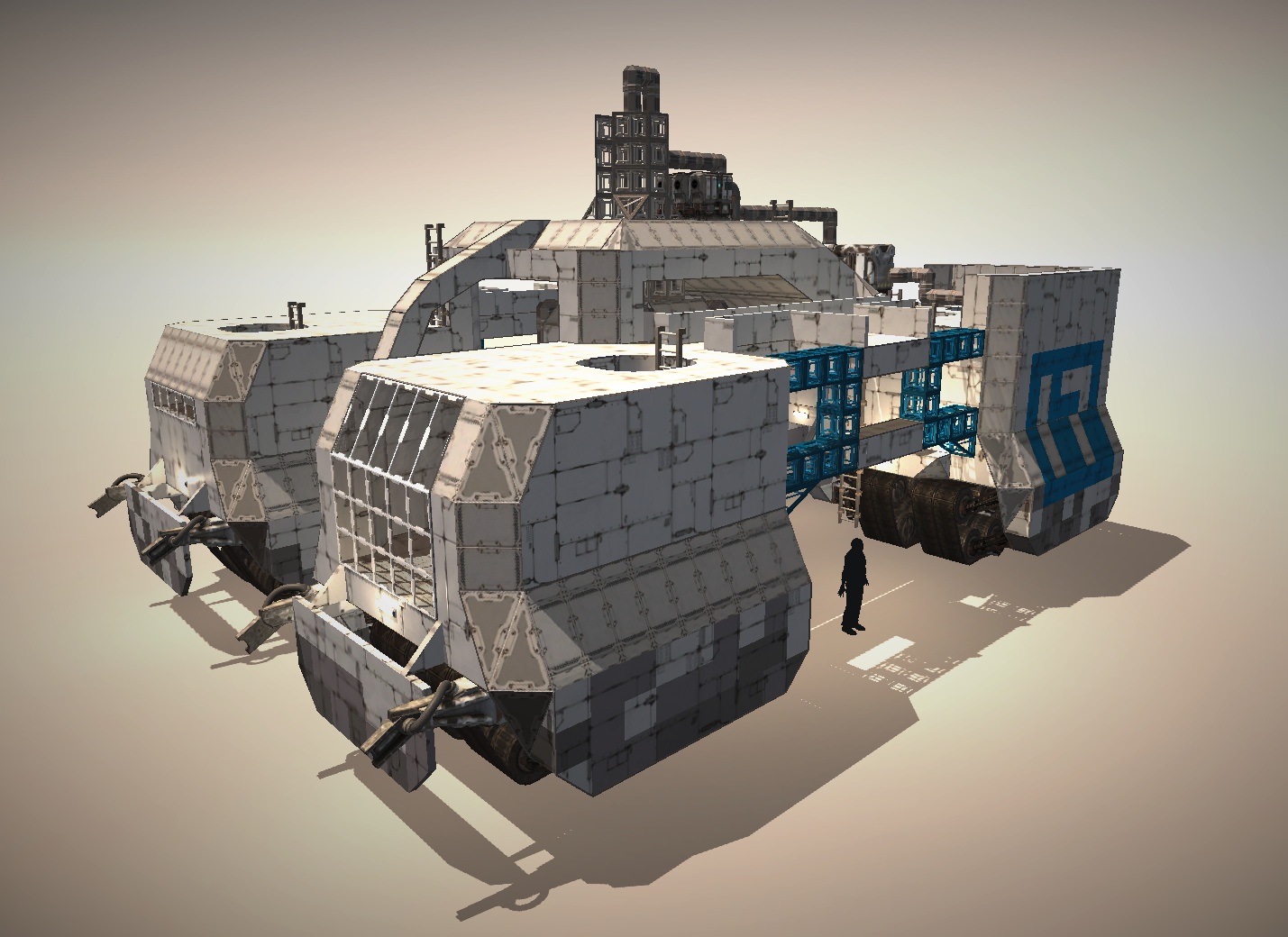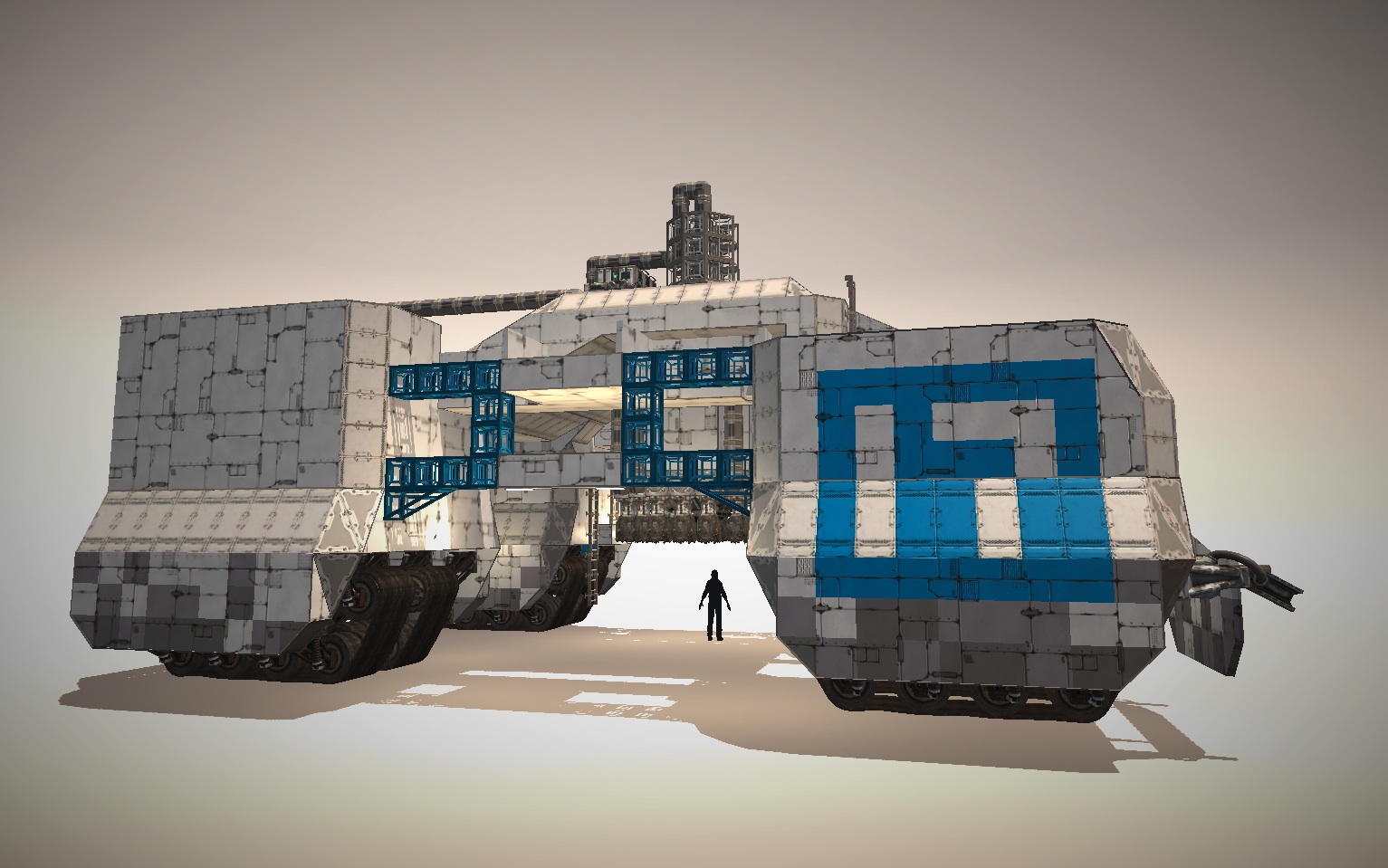 Now nobody's saying this is the only way. You could take a completely different route. Like creating a simple harvester, with only the mining tool and storage containers, and transporting the raw material back to your base for further processing. Or you could just build kilometers of pipelines from the mining site straight to your base. Your call.
Building Editor
All the vehicles you see here (and on the game website for that matter) are created in the game; they are not models made in Photoshop. We'll be launching the building part of the game as standalone editor next week hopefully (week after that if we miss the mark). Wanna build your own cool stuff? Join the community, become Planet Nomad in the making.
Last but not least: maybe you've seen our last news post and the War Rig from Mad Max recreated in the Editor... here's how it's build, block by block.