What is Buildanauts?
Buildanauts can be described as an open-world construction simulator that gives players a blank canvas to build their own city. When you first enter a new procedurally generated world, you can build sidewalks, roads, structures and terraform the terrain. Once you start building, you can manage your funds while townsfolk move in and present demands.
How it all started
The evolution of Buildanauts started out as a simple 2D game on the 1st generation iPad back in 2012 called Tiny Diggers. My first son was really into toys, tv shows and games cantered around trucks, so I wanted to create a game for him that combined trucks and basic letters and numbers learning.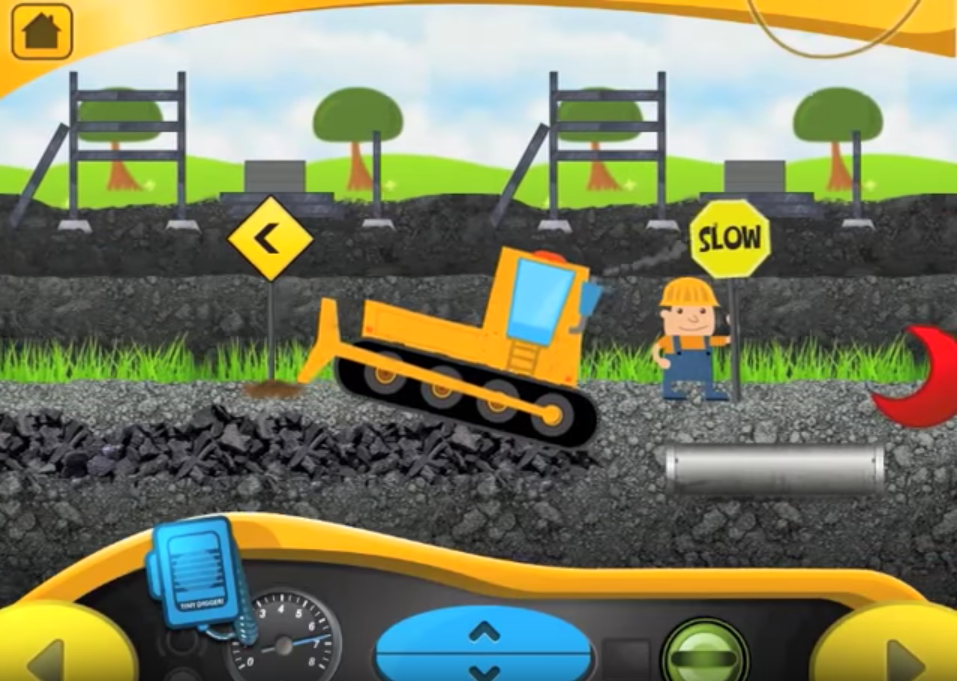 Tiny Diggers had some pretty decent success. It was the first game of its kind on iOS, so I created an iPhone and Android version. It was even available on the now extinct Nabi Tablet.
After Tiny Diggers I created a few more kid's educational games but my calling was to go back and explore how I could make Tiny Diggers a more engaging experience.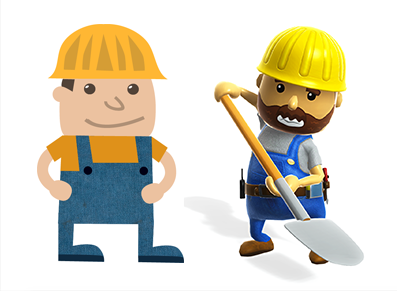 The original characters in 2D vs. the new 3D version
I had been playing around with Unity since 2010 and thought how fun it would be if Tiny Diggers was in 3D. My first iterations were still in the mindset of another mobile title, but easy to learn and control for kids.
The first version of Tiny Diggers 2 was born, restricting the access to Z so that kids could easily drive back and forth: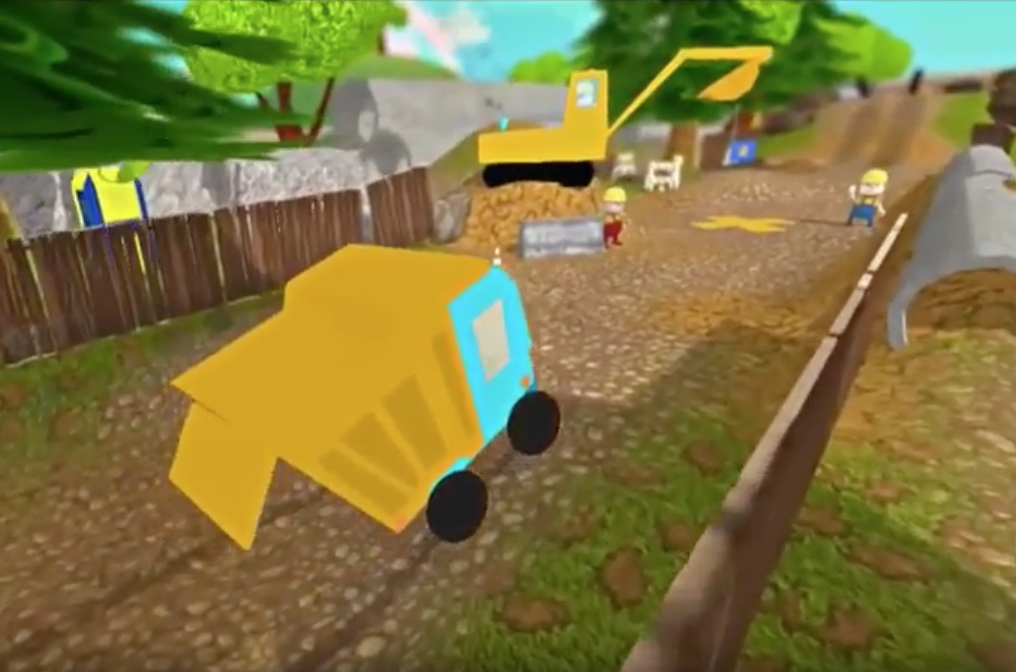 But restricting the driving access didn't seem quite as fun as I had hoped. I wanted to give players full control of the trucks and characters and go full throttle!
It was always Jeremy and I, building a big game
Programming in C# was not in my bag of skills, but I had years of experience as an Interactive Designer, so I began building a prototype in Unity. I had created my vision to a point where I needed to raise the funds and hire a programmer to help me build the game. I turned to Kickstarter with "Tiny Diggers 2" and poured my heart into it, but the Kickstarter crowd wasn't into a game of this nature. The exposure to crowdfunding it however did attract the attention of an Investor. I took the working capital from that to leverage more working capital and a few months later, the game's development was underway.
I had the funding and I hired Jeremy Fournier, a Programmer to help me build it.
We setup shop at an Incubator-type organization called Volta Labs, a startup house for early stage companies, as first game company in our teeny weeny office space there.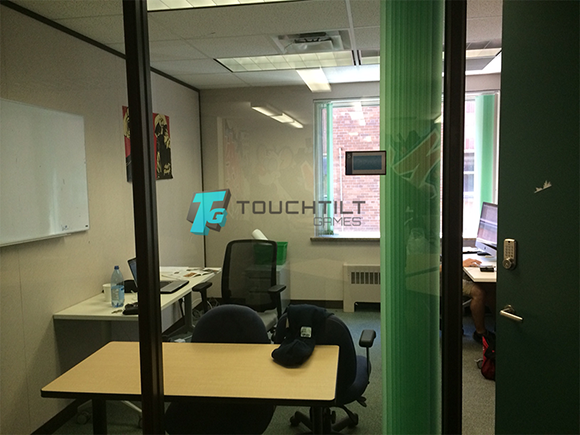 Jeremy and I sat down and brainstormed what direction we wanted to take the game in. Imagining a player to have full control in how they wanted their town to look like.
We could foresee running out of funding however, thus we tried Kickstarter again under a new game name called Buildanauts and more polish. Again I poured 3-months of work preparing the Kickstarter campaign but again the crowd was not right for Buildanauts. We forged on.
More Funding
Our time at Volta was fun and we enjoyed getting out of the home to work, but eventually we were close to running out of funding and needed to make some decisions. So we packed up our equipment and headed back to our respective homes to continue working. It wasn't long though until we really ran out of funding and needed to come up with a solution. Luckily my investor knew a publisher called Encore/Octopus Tree that were looking for new opportunities. To make a long store short, a few months later we signed on with them to assist us in finishing Buildanauts.
Steam Early Access
Fast forward and we're almost at the 3-year mark now and we finally managed to release a beta to Steam Early Access on May the 4th (be with you). It's rough and needs polishing but we're still right there working on it and most importantly responding quickly to the community.
Community Feedback
We've had some big Youtubers play and some not so positive comments but that's all good. The overall impression is that while it may need polishing, it has great potential and I can see the community growing day by day.
Final Thoughts
In the 3 years since starting a company, acquiring funding and building a big game, Jeremy and I have learned so much that we could write a few books or teach a class or something. We didn't let the descending parts of the rollercoaster deter us from forging on though, we're still at it and we will continue to improve Buildanauts until the house's construction is finished.
Here's our Steam Early Access page
Official Website
Twitter
Facebook