Hey everyone,
Here is a full article about how Hoth is going to work in our mod, Battlefront Ultimate Commander. As every swbf gamers know Hoth isn't available with the Clone Wars era in the base game; we decided to change that. Following the way of Battlefront Extreme, multiple vehicles has been added, and the lightning has been a litle bit touched.
Here is a preview of the sides for 'The Clone Wars' era: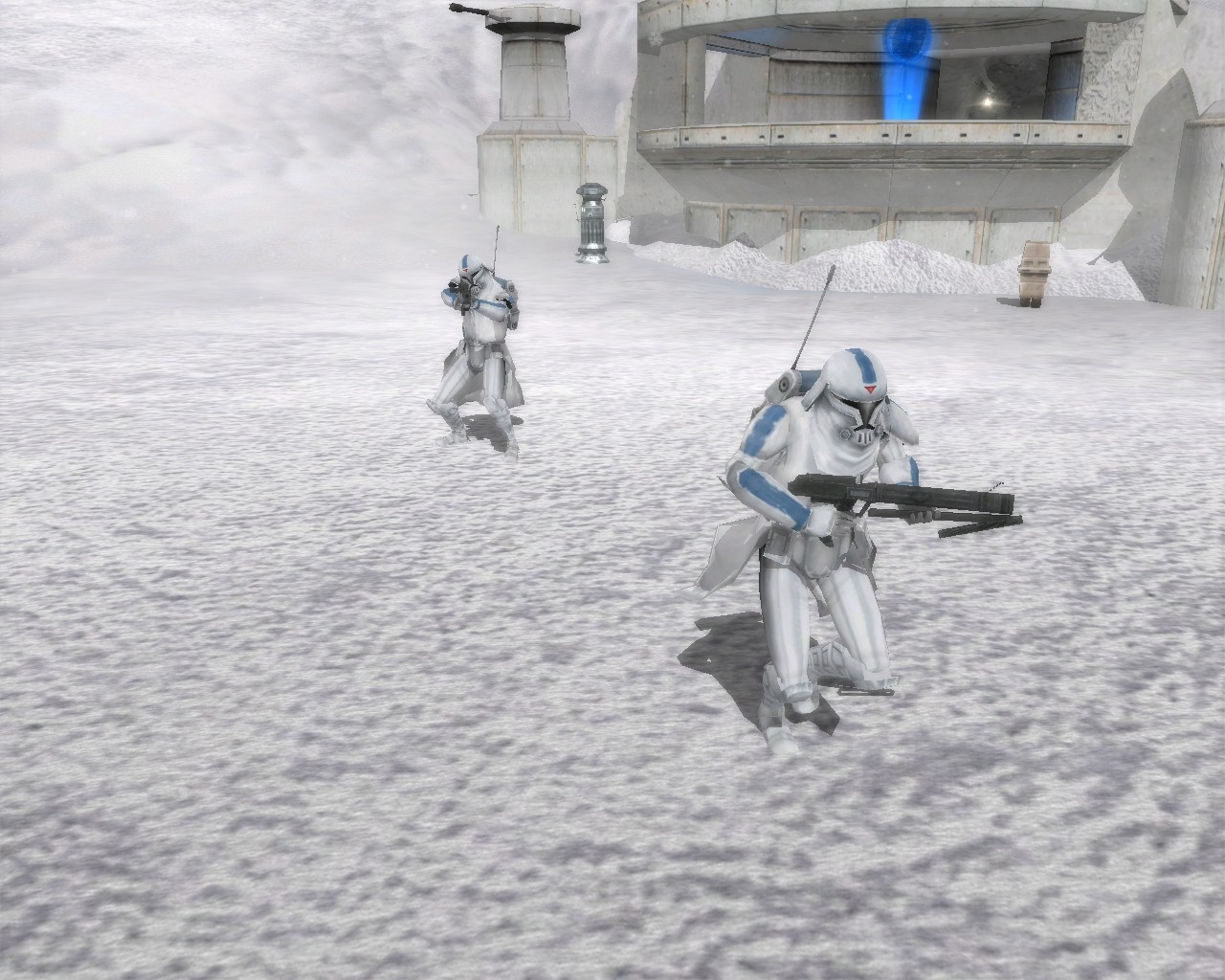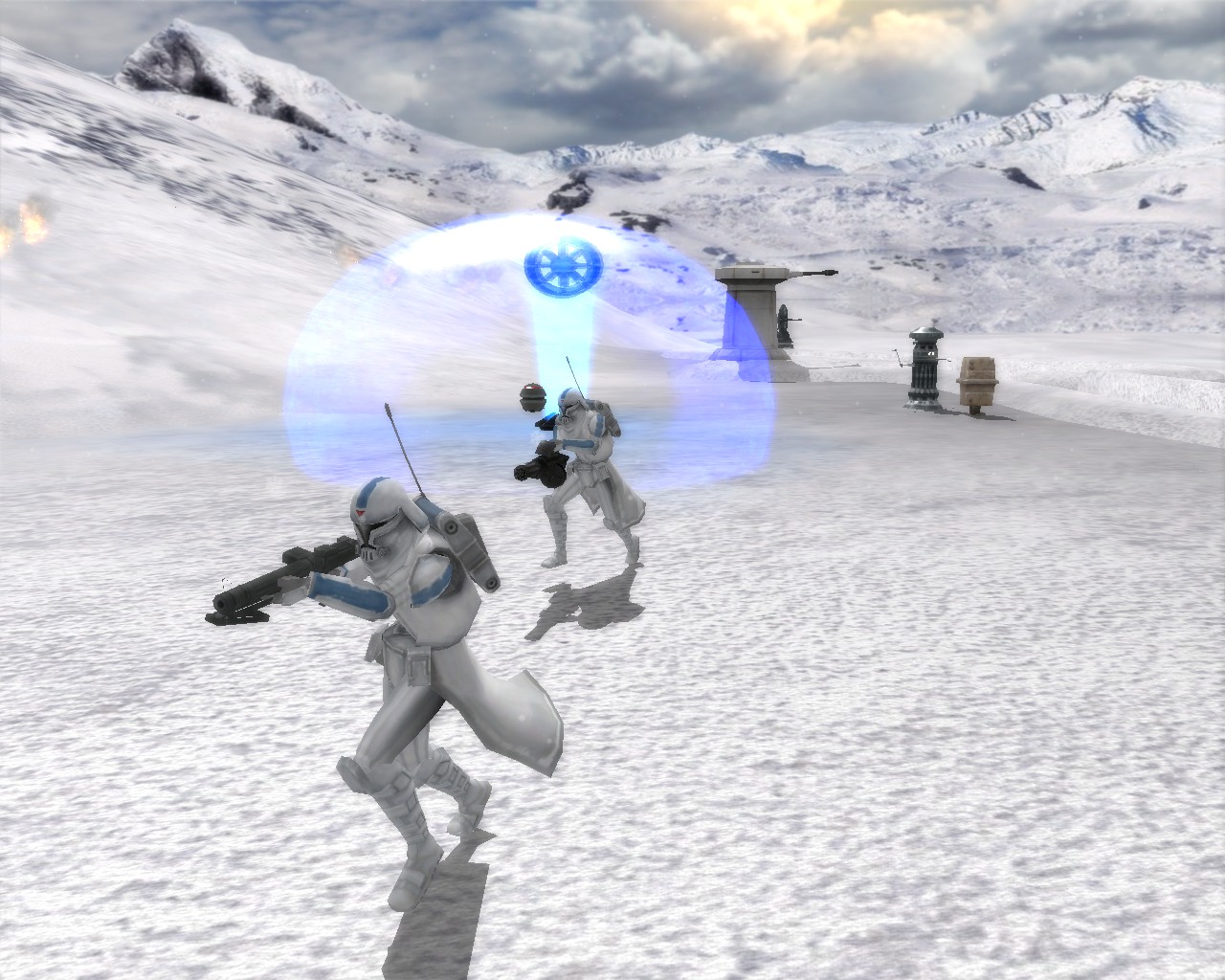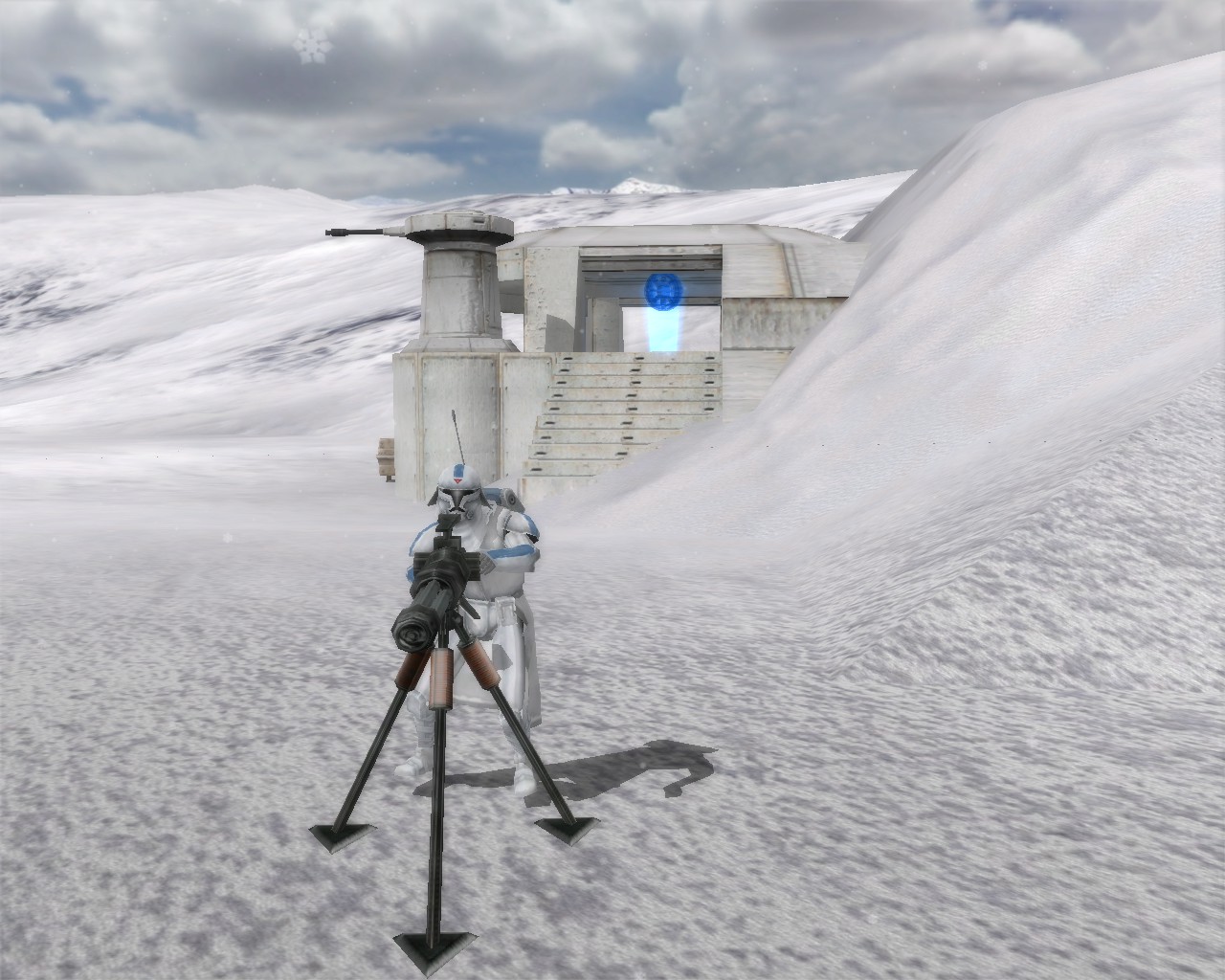 *501st Cold Assault Troopers fighting on the frontline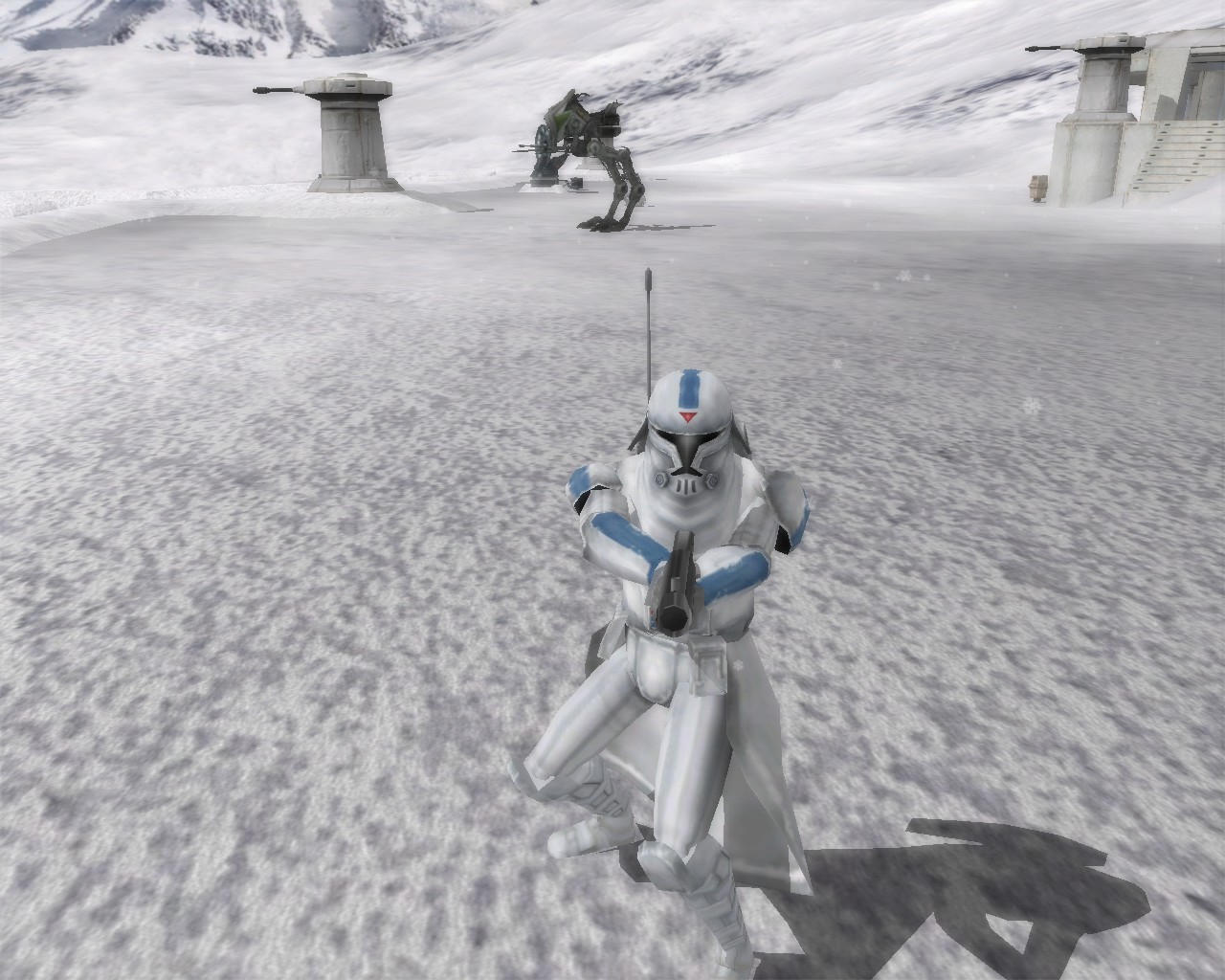 *New blaster pistol animation for the 501st Specialist, equiped with a deadly EMP-burning pistol.
Two different playable officers, Captain Rex and Commander Wolffe, each of them has his own gear (except for the dual pistols ofc).
---
Two AT-TEs have been added, as you can notice the Republic is the the offensive team whereas the CIS must defend the Echo Base and shield generator. Some vulture droids are spawning for the CIS side
---
We are using several swbf 3 meshes for the vehicles such as the AT-AT and these T-47 Airspeeders.
---
We didn't decided yet if we should implement the KotOR era to this map, mainly due the lack of vehicles, and snowy units. If you have any suggestions please leave them in the comment section! :D