(re)INTRODUCTION
It's time once again for a new Homeworld:@ version! Because of the new faces that the Remastered Collection may bring to our door, I'd like to give a quick introduction to what we're about and how we do things. If you already know all that, just skip down to the part with the pictures.
Homeworld:@ is an alternate fan-sequel project. We take Homeworld 1 and Cataclysm as our starting point and build new art, gameplay, and story out from those, discarding all but a few starting-point elements of Homeworld 2. We have a playable skirmish mode with all new fleets, and even new mechanics such as drone frigates akin to Cataclysm's hive frigates. We also have a survival mode where you fight against ever increasing waves of enemies, and later on special extra threatening boss ships.
We have over 40 fully modeled and textured ships from a variety of contributors. However, new players should be aware that our planned ship lists are large and to fill out the gameplay we've put placeholder models in many roles. These range from untextured rectangles to partially finished actual models. If you're playing the survival mode you have the option of only fighting ships with finished art, though you can still build placeholder ships yourself if you choose to.
Another focus of the mod is its story content. Packaged with the mod is our own Historical and Technical Briefing patterned after Homeworld 1's manual, which like the mod itself is not finished but already contains lots of information on our expansion of the setting. 100 years have passed since Cataclysm, so there's plenty of new events to cover. Development of the manual and future playable story content is ongoing. Portions of this content, along with information on ship stats, is also available on our reference site.
NOW, THE THINGS THAT ARE NEW THIS UPDATE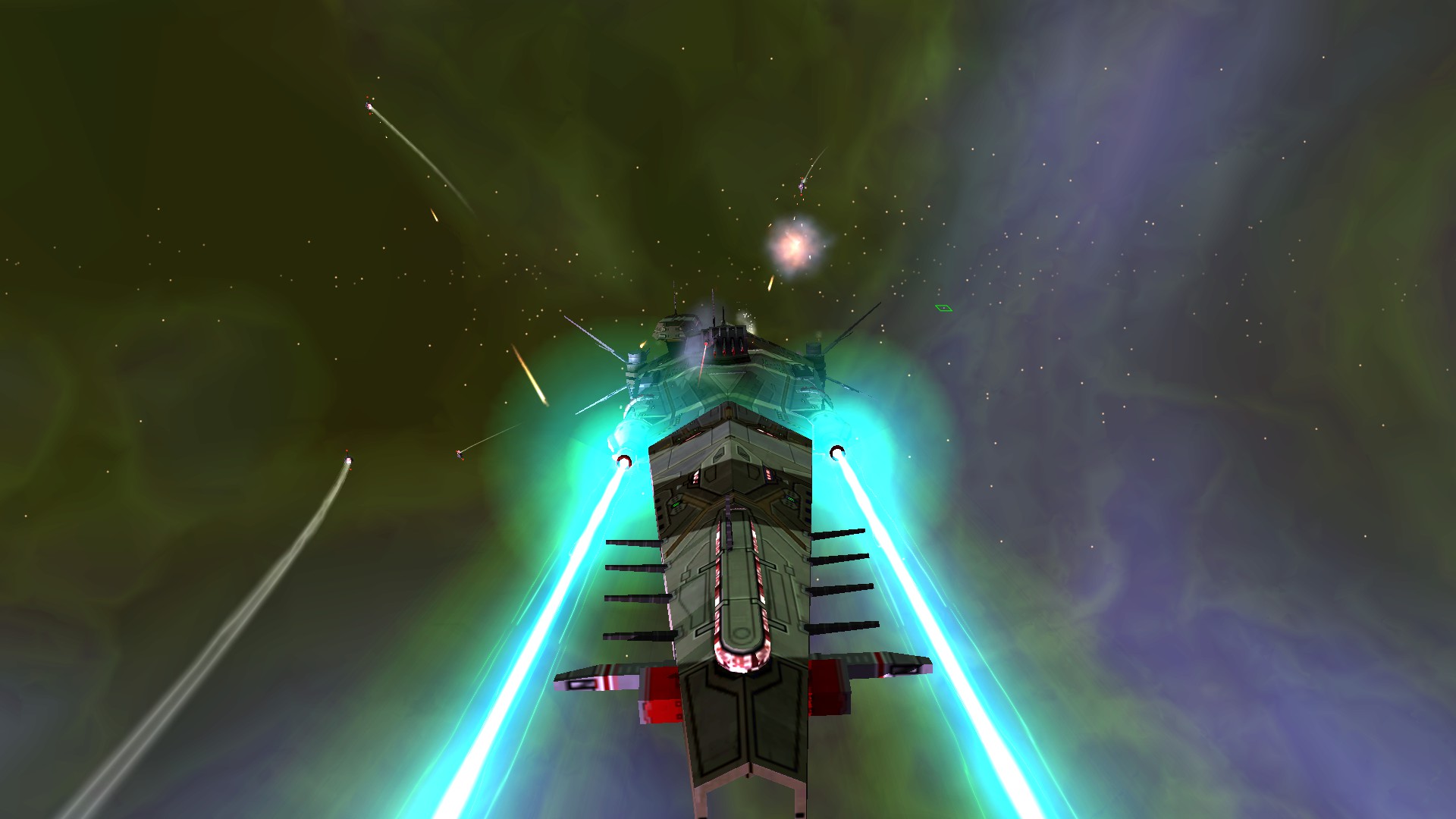 We've been putting pictures in the moddb image feed of all the new things this update, a total of 11 new ships, so if you want to see more of something there's likely a few more views of it in there. I'll go over specifically what's new.
The last update introduced the ships of the Frerrn Aggregate, a long-time rival of the Taiidan Empire. This update includes a substantial expansion of their roster, with probe, carrier, scout, assault fighter, and destroyer now all modeled and textured.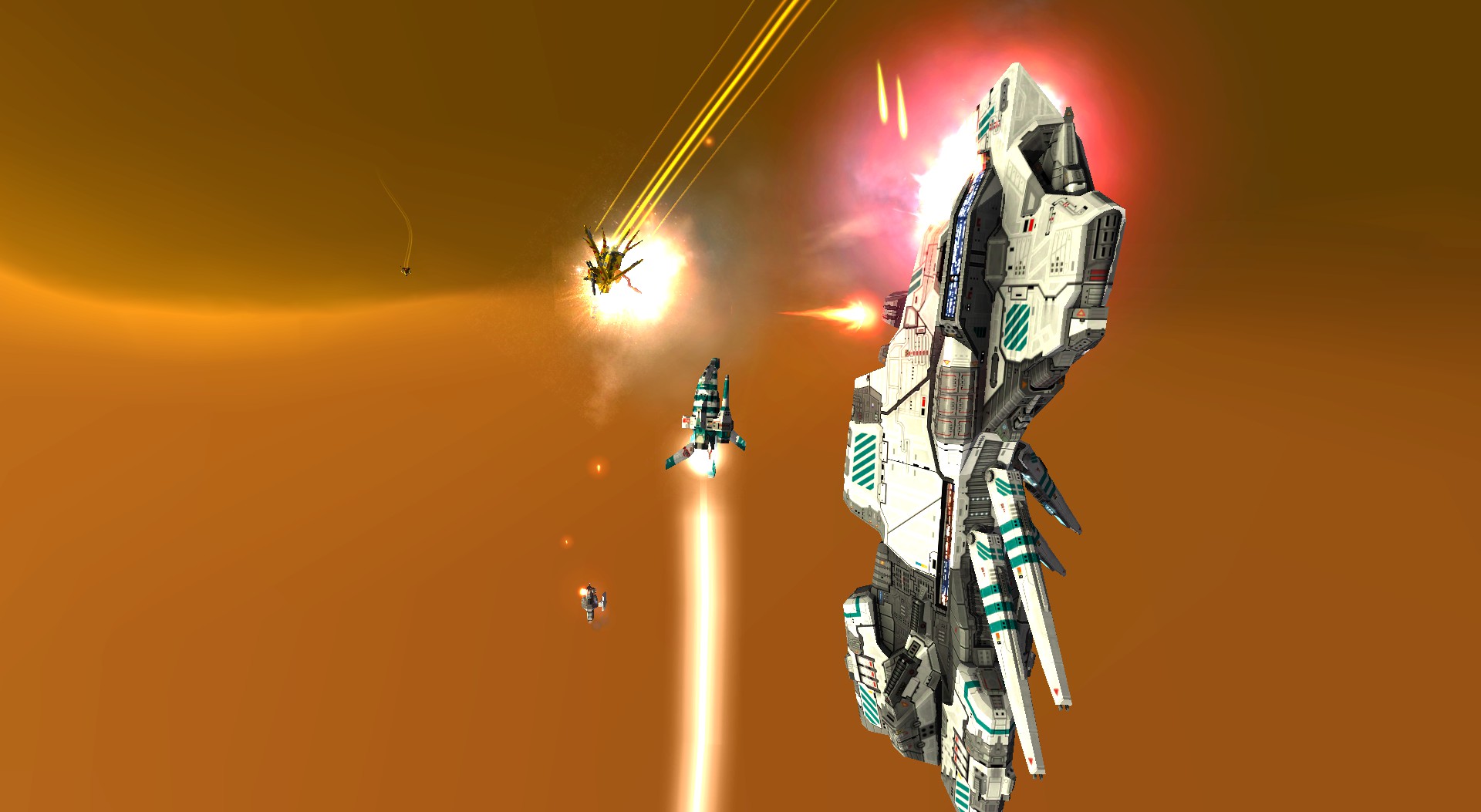 The other side of that rivalry has gotten notable attention too. Started well before the release of Homeworld remastered, even before good screenshots of the remaster, we have our own updates of the classic Taiidan interceptor, assault frigate, ion frigate, and standard destroyer. Then, with a style building off that lineage but still breaking new ground, we have the much more modern Taiidan Republic destroyer, a versatile ship that can service a small wing of strike craft like a support frigate in addition to the traditional roles of a destroyer.
Last but not least we have the Tobari Star Empire's interceptor. The Tobari are an important player in galactic history, and while many consider them irrelevant in modern times they do posses unique technology and style. The interceptor is the second example of their ships to come to the mod.
In addition to the flashy updates we've had some revision of placeholders, balance passes, and revision of the enemy lists in survival. As mentioned you now have the option of only fighting finished-art ships in survival if you so desire. The manual also has new information in it, with updates regarding the life of Karan S'jet and new details about the more enigmatic members of the Galactic Council.
WHERE DO WE GO FROM HERE
The mod is now available both as a traditional direct download on moddb, or through the steam workshop. We've also set up a steam group for anyone who wants notice of future news that way. If you get the mod through steam I would recommend being a part of the group as steam does not have any notifications of when mods update or what updates it's downloading. In the future we may also use this group to organize multiplayer sessions if there is enough interest.
We intend this to be our last release on Homeworld 2 Classic. Those plans aren't set in stone, and of course if any bugs crop up we will definitely fix them. In any case major development efforts will focus on getting everything working in Remastered. To that end a moddb page for the mod will be going up in the HWR section in the future, and we'll post here to point to it when its up.
Remastered opens a lot of possibilities for us, and not just graphically. There are things we've always wanted to do but couldn't that are available out of the box, and more that should be reachable with effort. I'm as excited about what is to come as I am grateful for everyone that's come this far with us already.
I hope you all enjoy today's release, and please don't hesitate to share your thoughts and experiences with us.