I remind that the map was like that the last time that I posted preview of it:
---
Thanks to "Tiamat EA" which allow me to use some of is textures and model I was in the ability to refresh my Harad models and to add some natural elements to the map like you can see on the following pictures.
I so added some palms, flowers and other vegetal elements:
---
I not only added vegetation on the ground but also on the building with some Hanging Gardens:
I just changed the texture with a dirt texture on a plate model that I created like that I just needed to put the plate on the roofs where I wanted to put my gardens.
Some fountains and object to add life to the map (I also increased the number of citizen which walk in the city).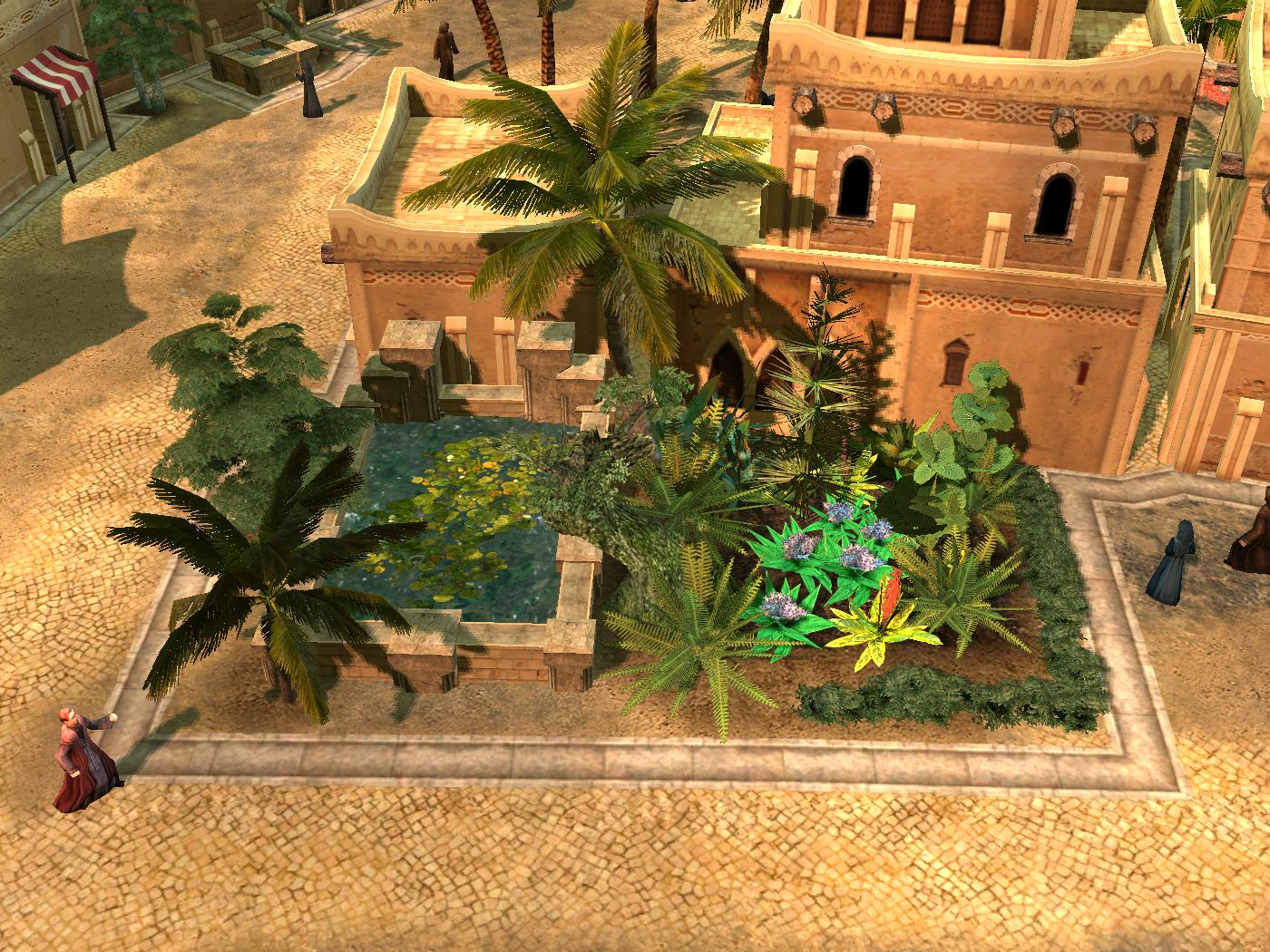 To intensify the presence of the vegetation I added some mossy rocks randomly in the city.
---
You can also see the player building like the barracks, or the economy houses with their new retexturations.
Like in my map Cair Andros I decided to make a door model ready to be added to different buildings with WorldBuilder, like that I'm now able to make the soldiers entrance by amore realistic way.
Some pictures of the other parts of the map: