Hi everybody !
This is our really first update on Indie DB since we added the project a few weeks ago.
So let's introduce ourselves :
We are the Splashteam, a small french indie team of 3 people working on the game :
Romain Claude - Design & Programming
Richard Vatinel - Graphics
David Boitier - Music
Splasher recently entered its production phase (the available demo represents the end of the conception phase). From now we will frequently share some pieces of work with you. We hope you'll enjoy it :)
Today we start with this concept art of our new main character :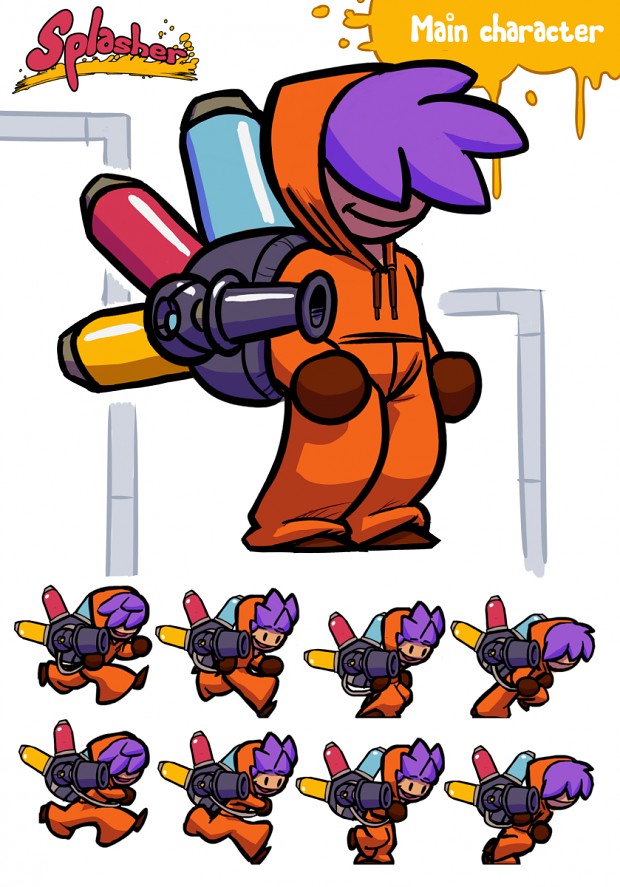 What do you think ?
The Splashteam
www.splasher-game.com