While Hesitation occupy is more often played, Hesitation ambush provides its own unique and fun tactical experience. With only having one life, and either escorting or taking out the VIP, ambush is a very tense experience, while still maintaining Hesitation's fast pace and close quarters engagements.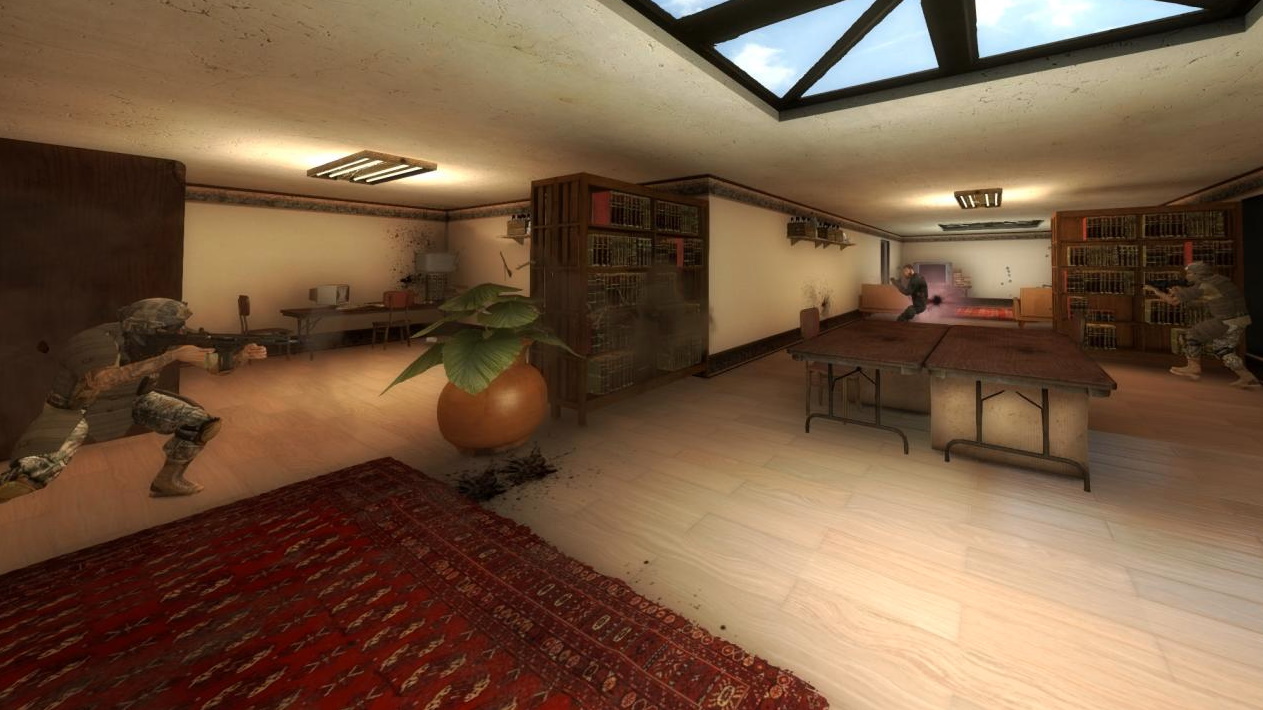 The tension and deadly moments of silence have created some awesome highlights on this map, that we want to showcase. SRT can go through the center building to approach the objective (a truck in the center of IAD's courtyard) from the high-ground, or take the quicker, much more dangerous bottom route, through the death tunnel. Flanks from both teams can be controlled by holding down the tunnel.
In this clip, the last remaining SRT make a drop down for an exposed flank, however, IAD proves to be waiting for them. However, with a fast trigger finger and some lucky (or unlucky) positioning, SRT barely secures the win.
In this clip, the remaining VIP, armed with only a handgun against heavy armor, uses stealth to sneak behind enemy lines. Sometimes, the fight won is not the fight taken.
However, sometimes the fight taken is the fight won. Here, a lone SRT frantically sprays and prays his way through the death tunnel, using violence of action to destroy every single last IAD in his way. Rip and tear.