Hi there !
Our previous update was mostly about gameplay, so we'll focus on, content today. The important news is that we're letting the community pick a design for our next ship. We've also made some progress on general rendering.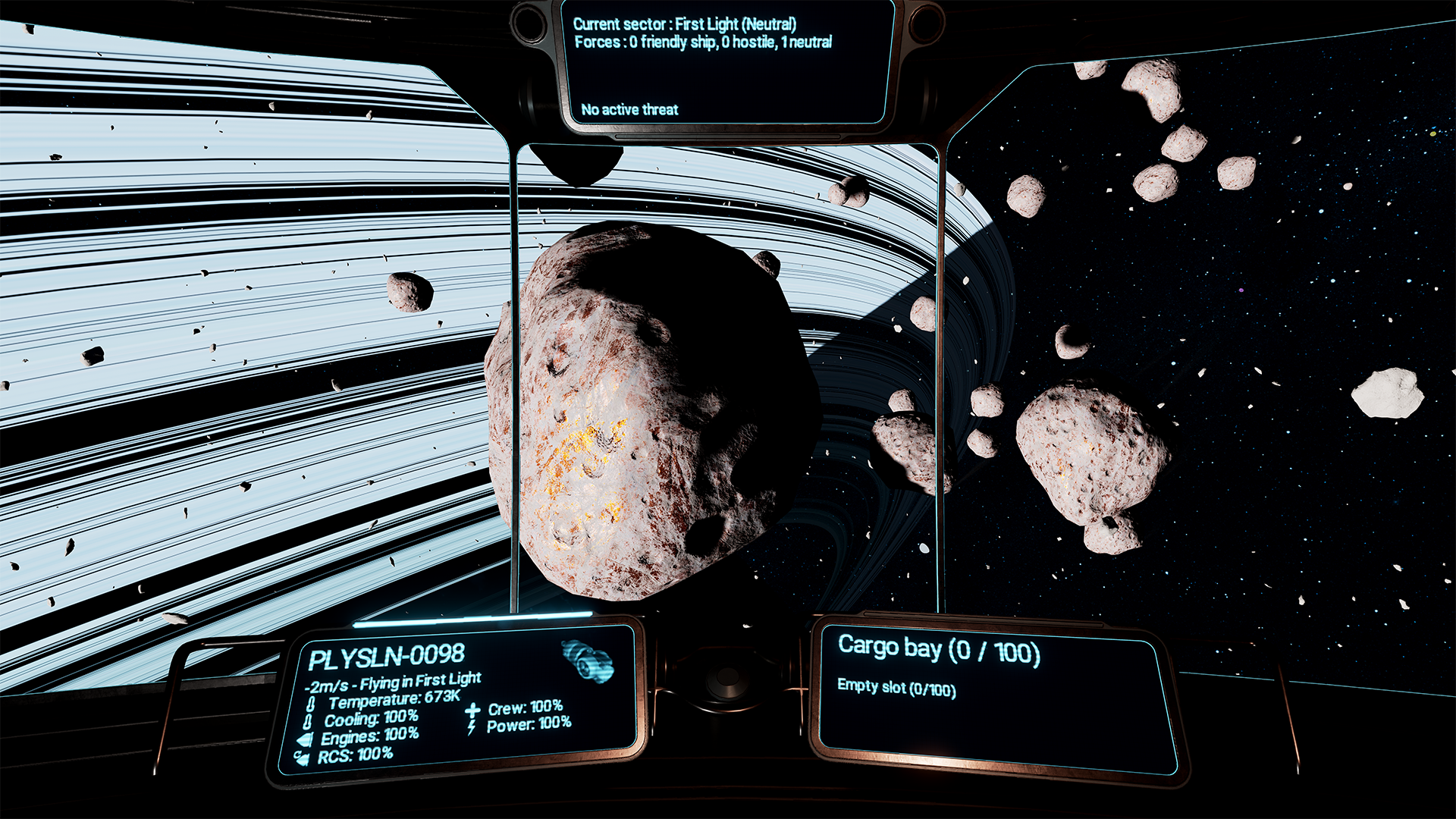 The Model 11
The "Model 11" cruiser is the 11th ship in the game, it will be the most powerful. With up to twice the firepower of our previous endgame ship, it could be a fearsome addition. Unless you prefer a more maneuverable ship with less power ? It's up to you - just like the class name. We've decided to let the community decide.
We've created three versions of the ship, and we'd love some feedback on our Steam Greenlight forum. Please tell us which you enjoy more, we'd really love your input !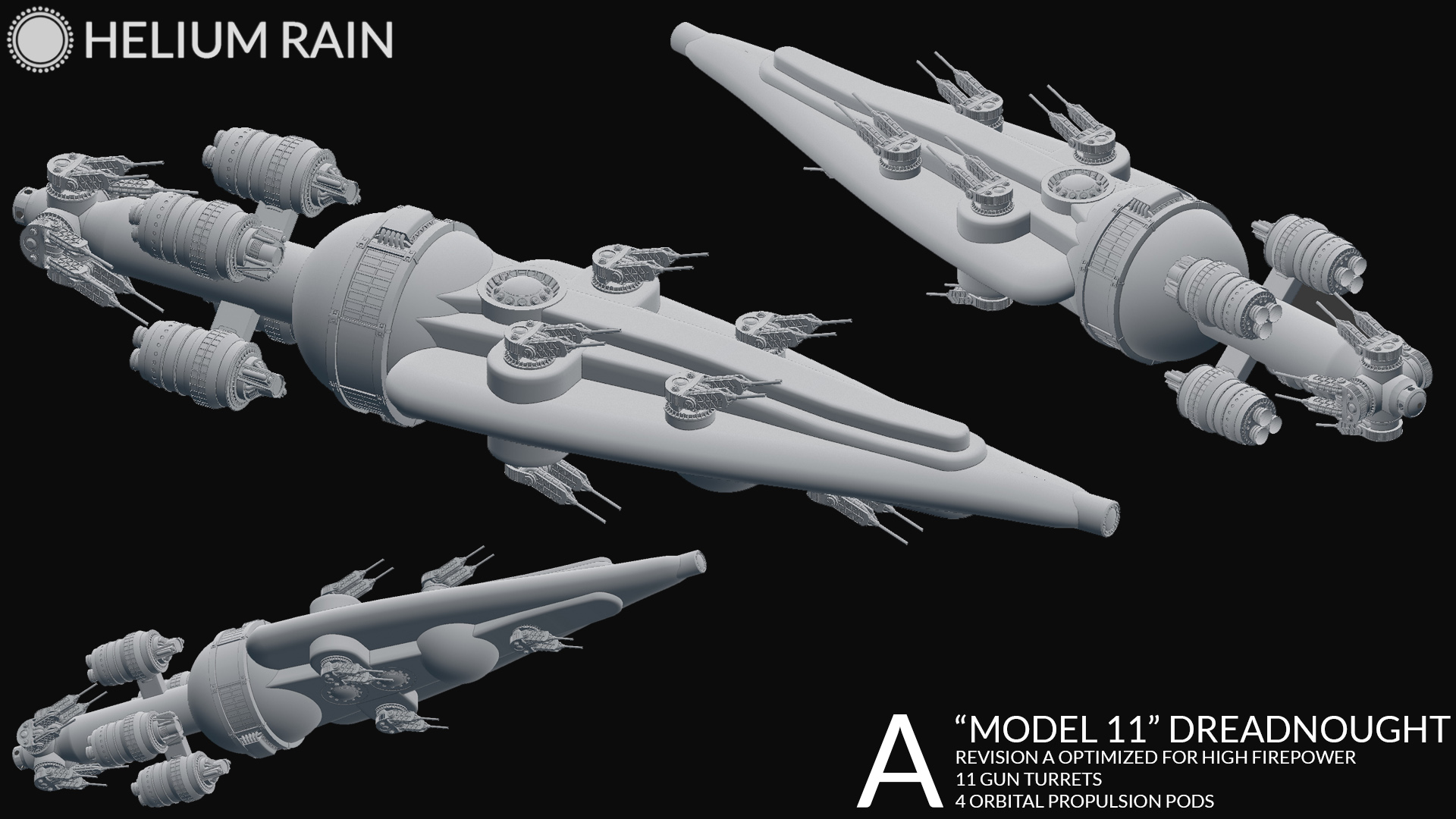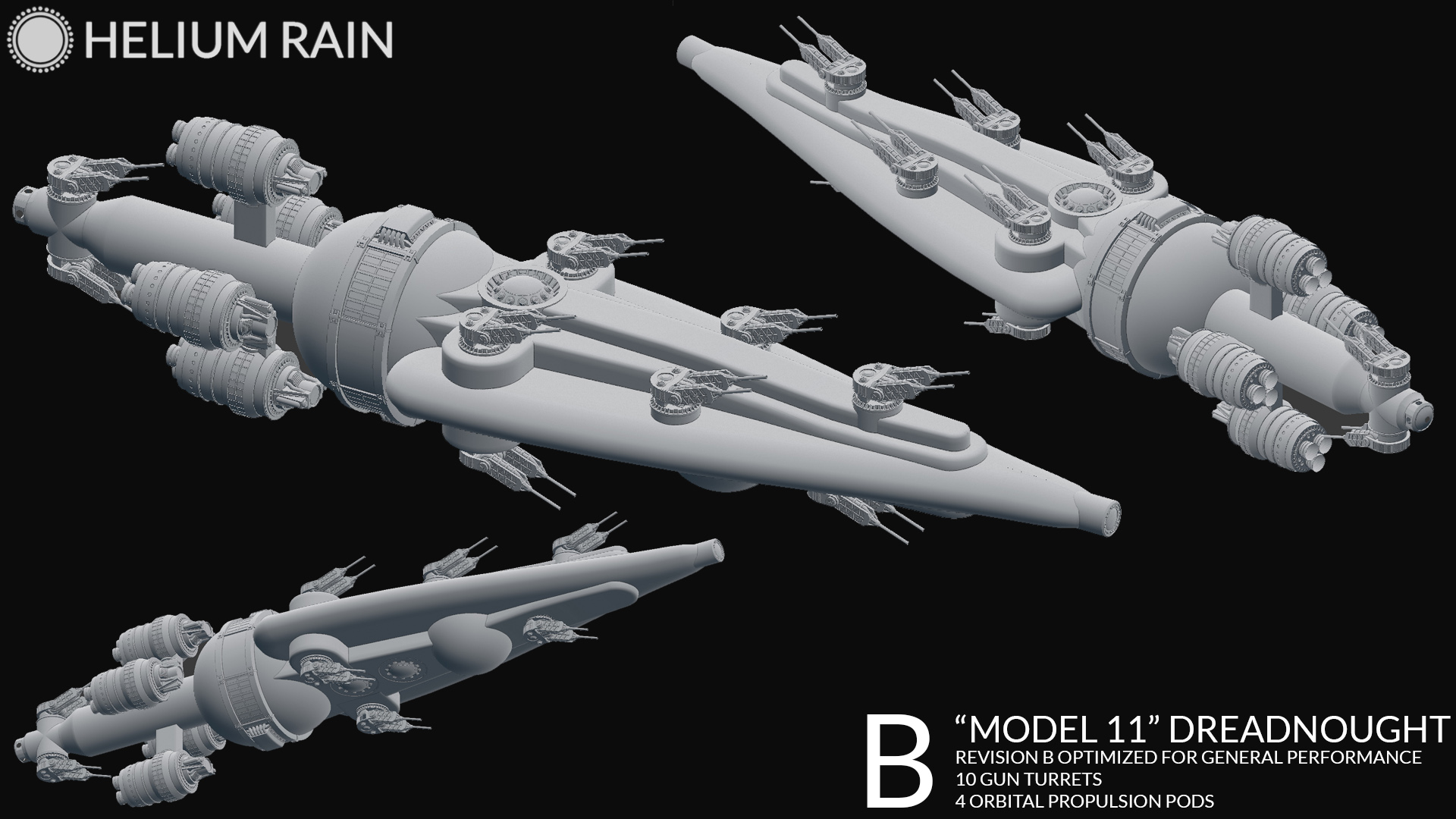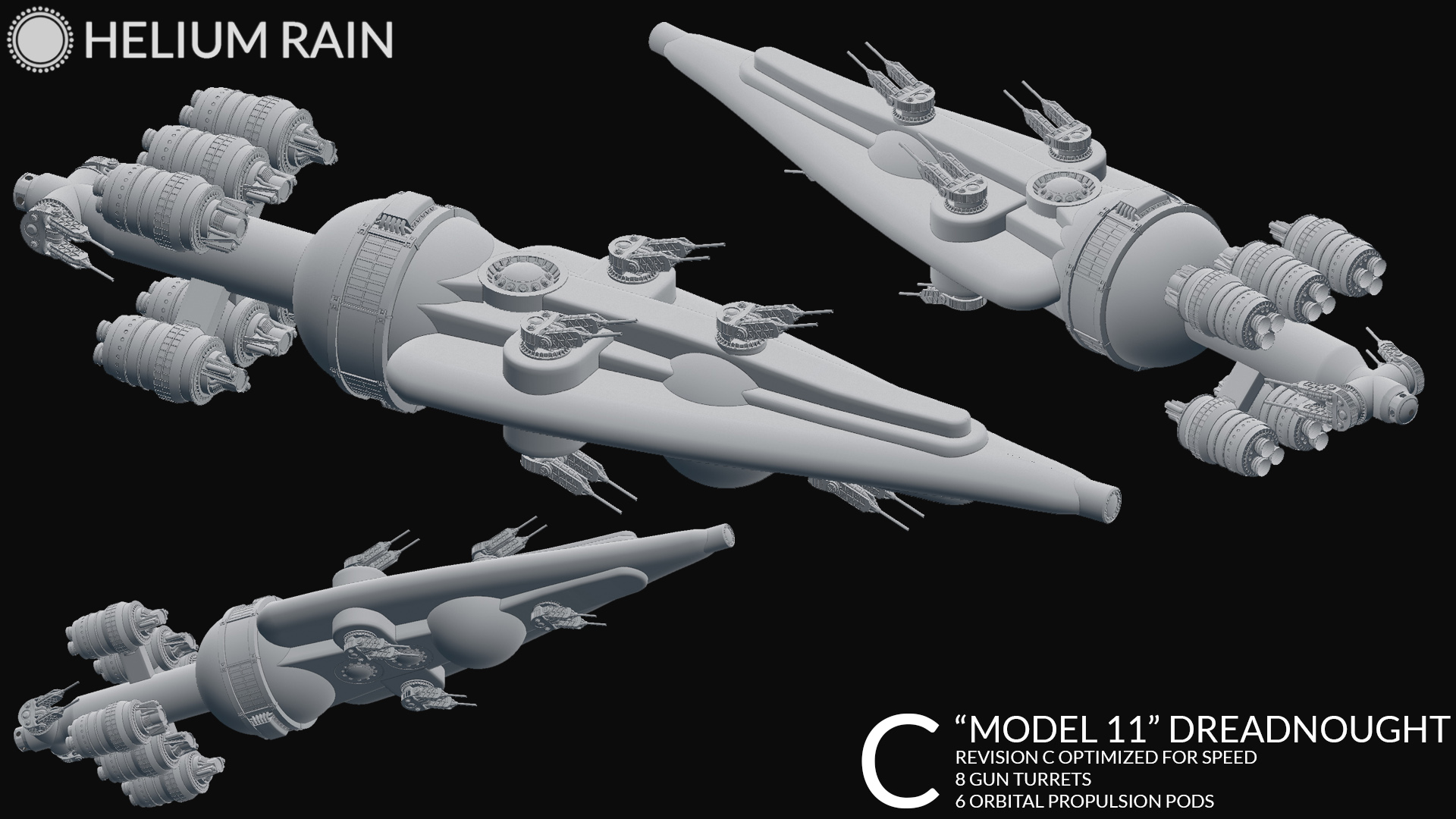 The design will define the ship's role. The first model is a high-firepower variant that has the most gun turrets, so it's a one-ship-army able to engage multiple targets. The B version is lighter, more suited to attack of single targets - it's a great ship killer. The last version is faster, more mobile in a battle, which helps against medium-sized crafts like corvettes.
Suggestions about the general design are also welcome, although we quite like what we've done here so far. Small tweaks on the engine position, turret position or overall shape are definitely possible at this point. This is just a crude block-out of the future ship.
How different is this ship ?
Here are all our current ships in the default paint scheme. The top-right unarmed ship is the Atlas, our heavy freighter. The Model 11 will match that size, but it will have much more firepower than our largest destroyer yet.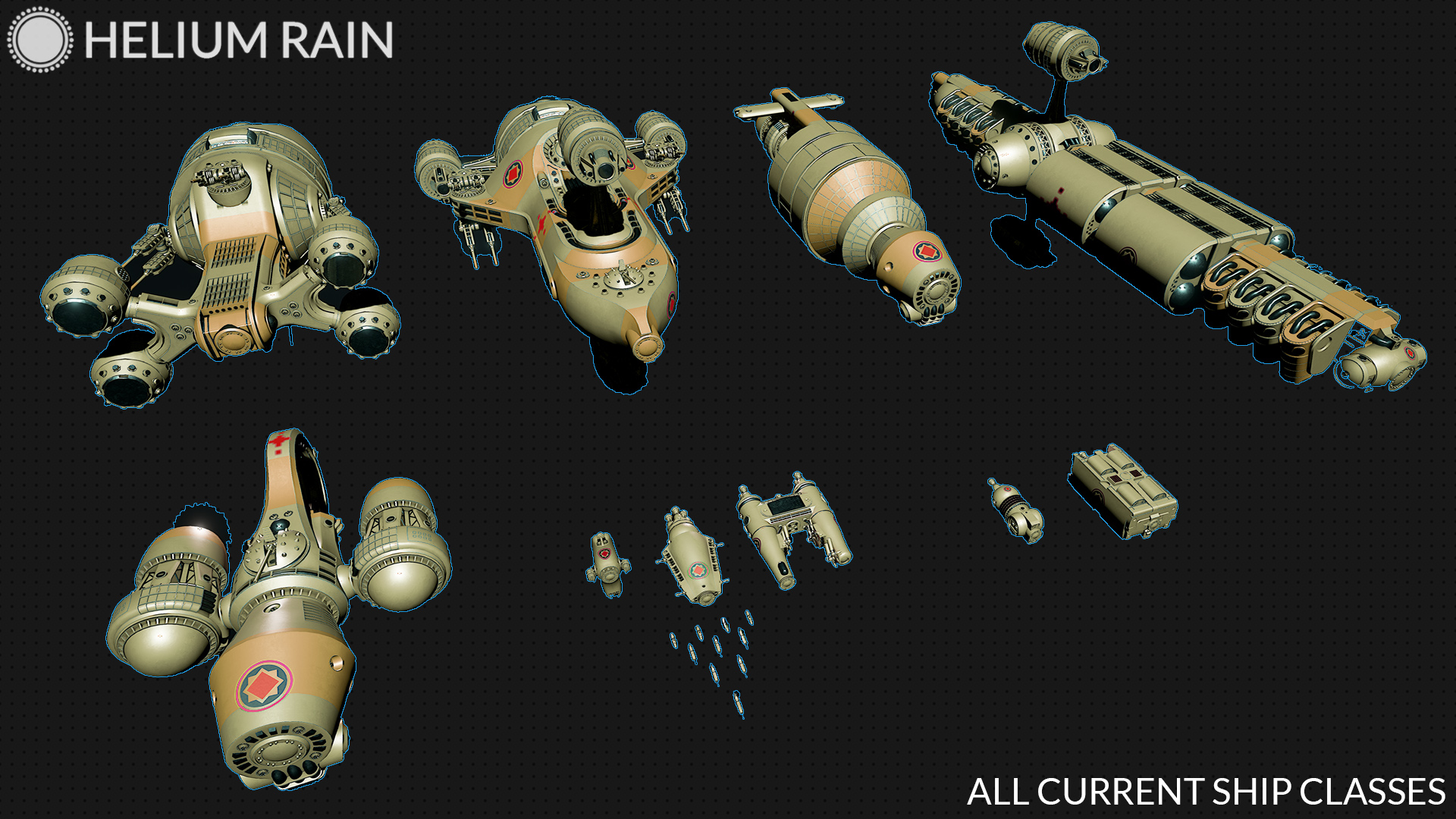 Why are turrets and engines much more detailed ? Can we change their look ?
Those parts are already in the game and can be switched by the player. Turrets, engines, small maneuvering engines are common components every ship can equip - provided they're the right size. For example, here are the capital ship engines available.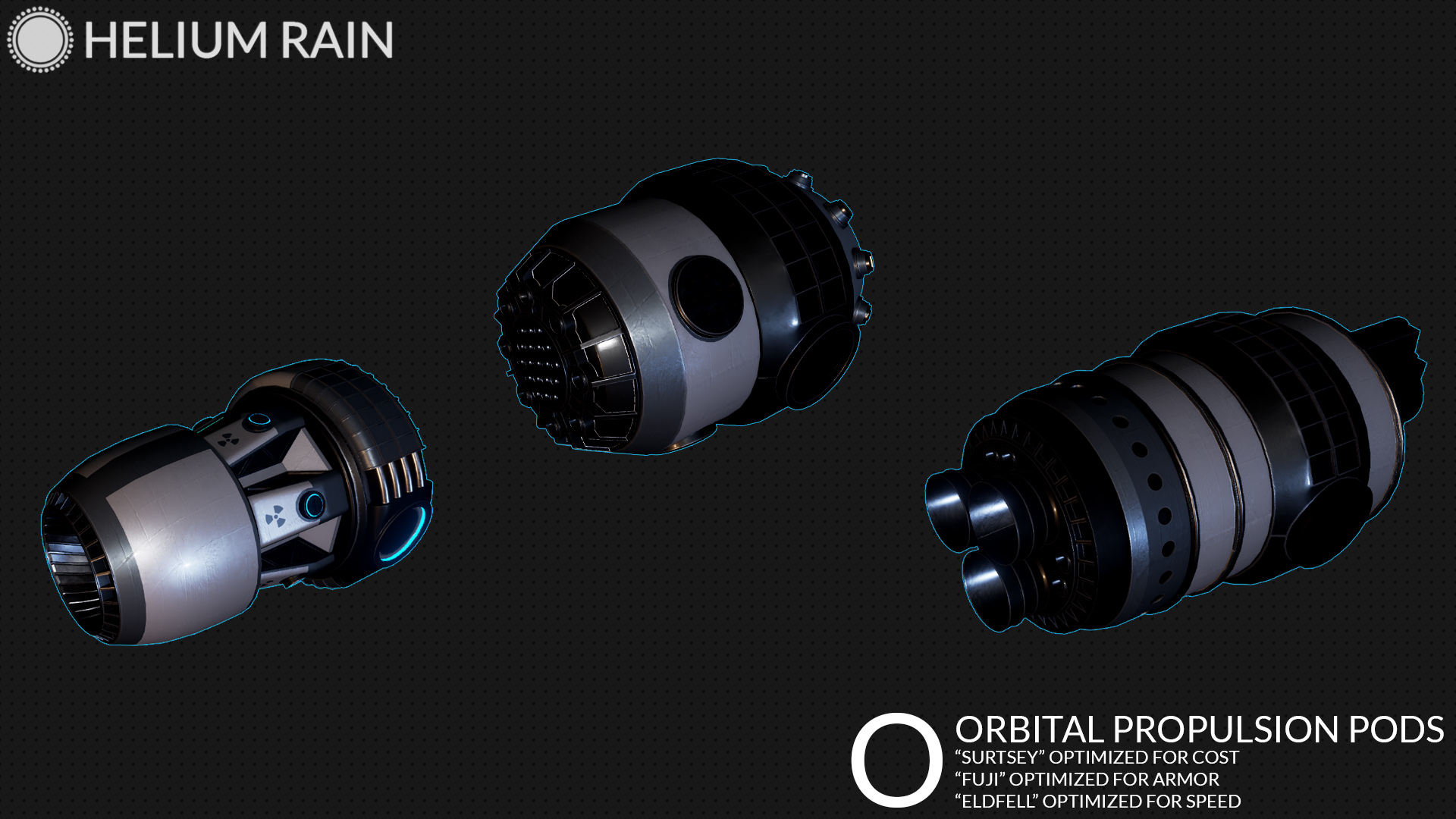 Let's pick the class name, too !
"Model 11" is obviously a placeholder name. We have a list of possible class names for this ship, which one do you like more ? Feel free to add more to the list or tell us what you prefer !
Akuma
Anubis
Bahamut
Erinyes
Fenrir
We can't wait to see what you have to say about this :)
In other news...
We've also made some progress on asteroids. We didn't like the previous look of our rocky asteroids : they looked dull, dusty, not very interesting. Since rocky asteroids are used as a metallic resource, we made them look stained with metal deposits. We've also made sure that planetary shadows are much darker, as they would be in the real world.
Here is what that looks like !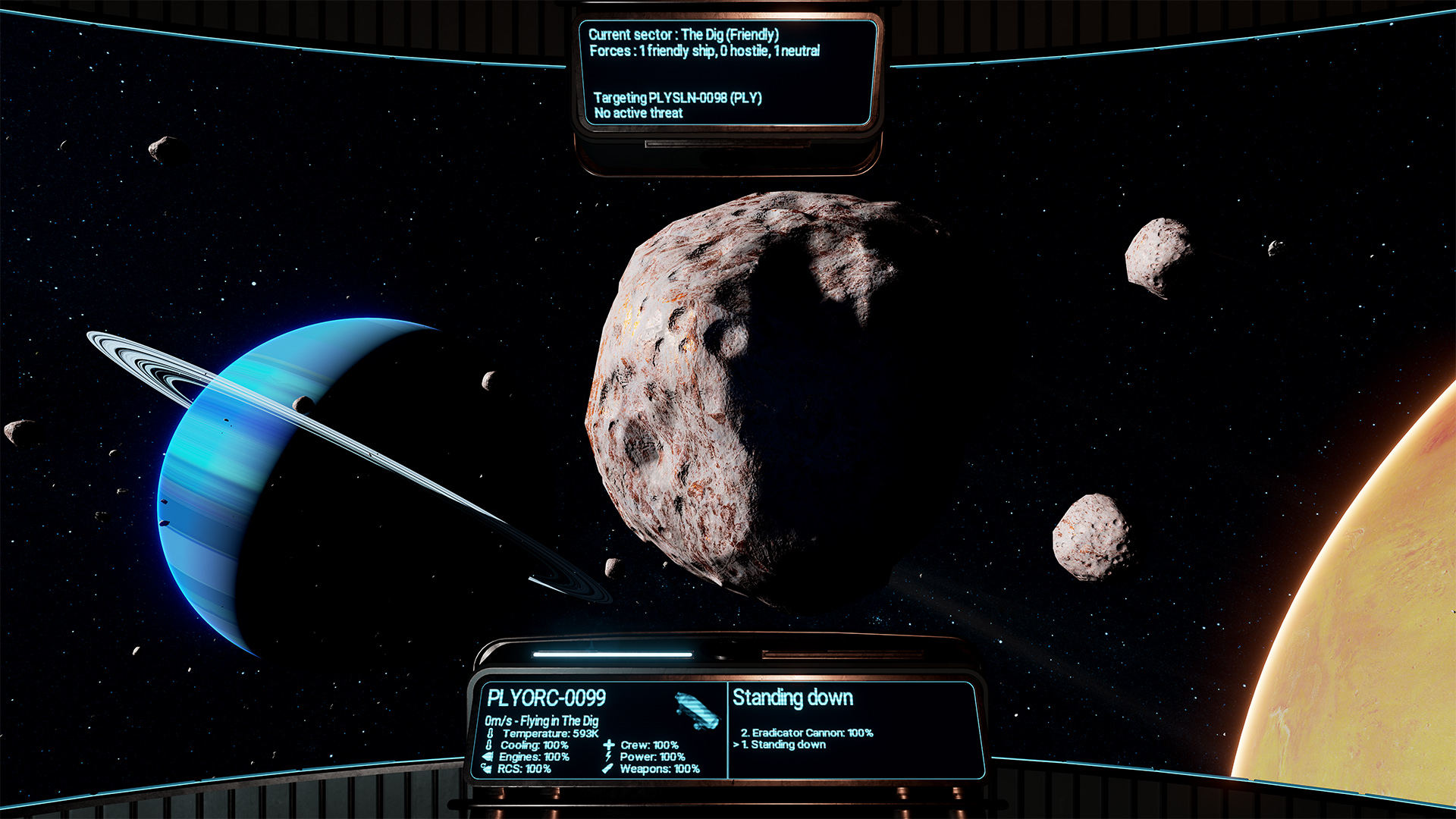 Thanks for reading !