Finally, HellStrike's v1.2 update has been set free into the wild. It took so long to complete and hopefully it's worth all that wait. I'd like to extend my deepest gratitude to my teammates for putting up with me and to everyone who's been waiting for being so patient and keeping this mod alive. Without further ado.



New Client Built From Scratch For Better Map Compatibility
We promised that you could play any map on HellStrike and we messed that up in the first client. We built a new client from the ground up and brought back all the necessary files and tested it on several maps. If a map is still unable to load due to precache issues, you may try to disable the Unprecacher plugin (more details in the readme.txt file that came with the client).
---
New 'hs_multiplayer' CVAR
Some effects in multiplayer tend to bug out because the codes for these are server-side. 'hs_multiplayer' is off by default but automatically turns on when the game detects more than one human player present. This disables those effects that freaks out on multiplayer. Can be overrided by typing 'hs_multiplayer 0' in the console.
---
New Map: hs_metalworks
What better way to test new features than with a new map. An excellent playground of destruction set in an industrial facility made by BlackSwordsman.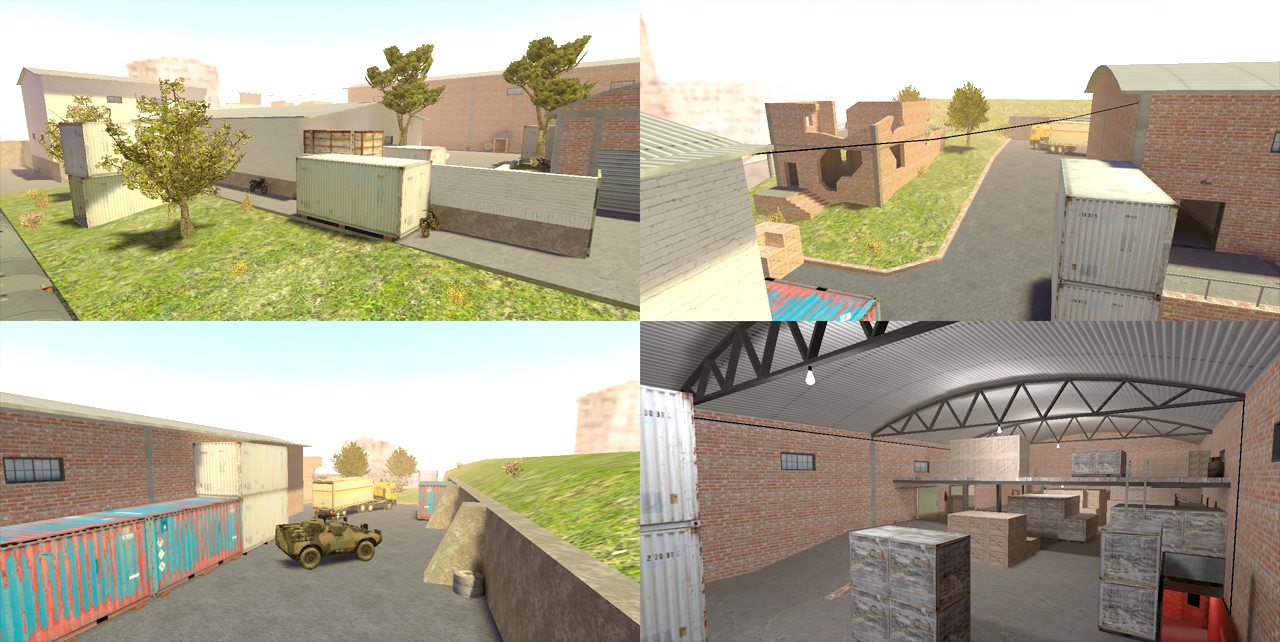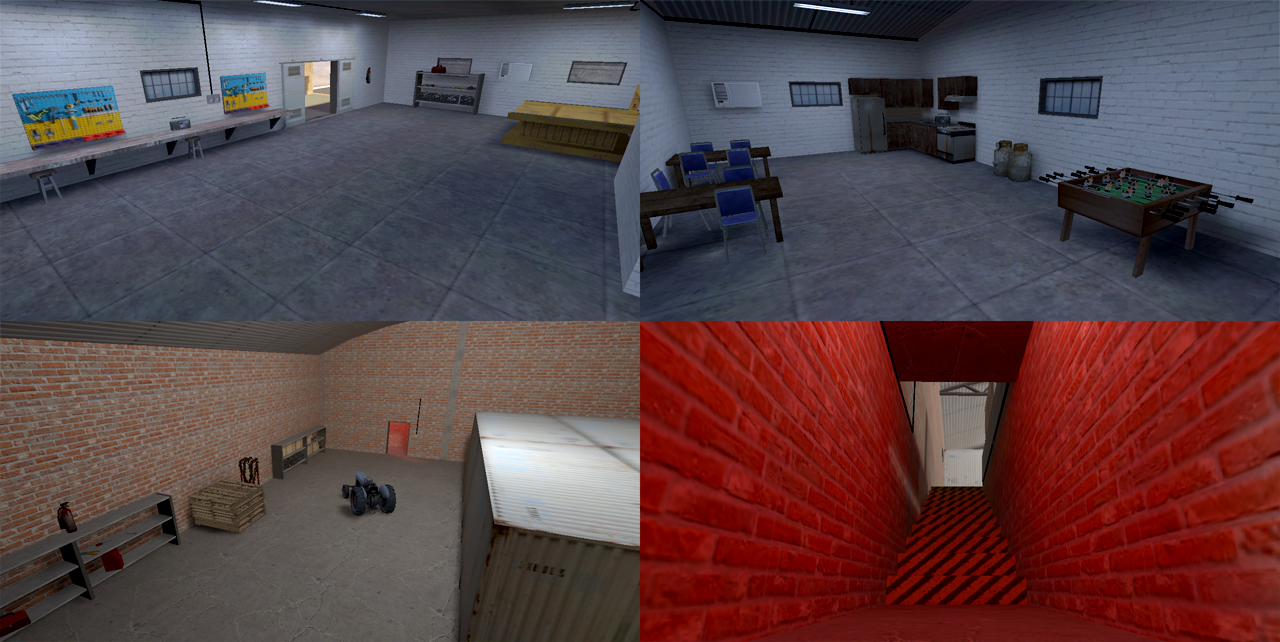 ---
New Spycam Replaces Marksman's Drone
The drone was really cumbersome to use and sometimes doesn't even work on certain maps. We hope the Spycam would prove much more useful. Press A or D to rotate the camera around and mousescroll to zoom in or out.
---
New Scoreboard, Stats and Achievements System
A new scoreboard better designed for HS with info like player roles and killstreaks displayed. End round stats and Achievements are added in for more fun.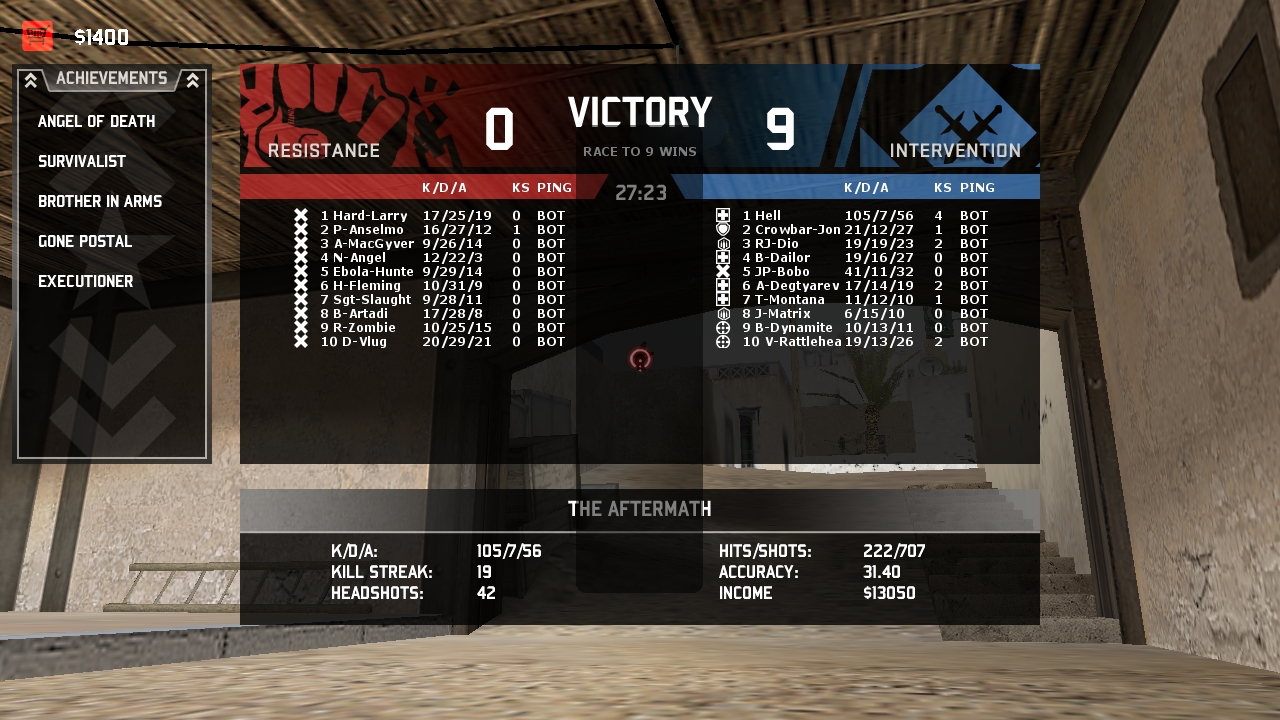 ---
New Reward System For Ending Enemy Killstreaks
After the 3rd consecutive kill, the player gets a bounty over his head that increases by $50 for every kill that follows. The higher the killstreak, the higher the bounty and whoever kills that player gets all that money. Killstreaks are reset every round to mitigate the spread of too much funds.
---
New scope Attachment For Revolver
Although there have been rare cases of a revolver with a silencer attached, they were merely oddities. A long range scope on a revolver is much more realistic and turns the SW629 into a budget sniper.

---
New VIP Model
The goal in designing the VIP was to make it look like a part of the Intervention team but also different and be consistent with the rest of the player models. We took parts of the other player models and put them together then recolored them into the Intervention's brown.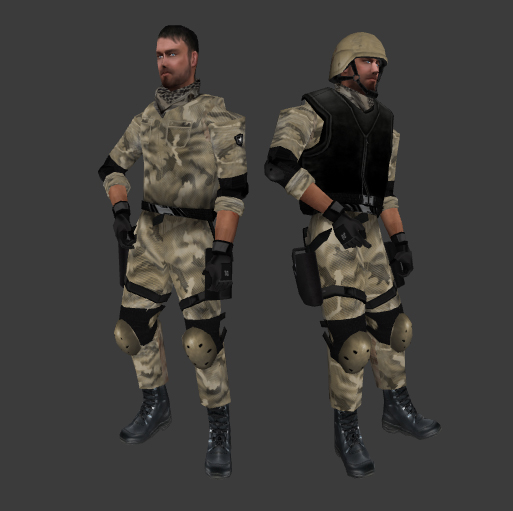 ---
VIPs Gets A Random Pistol Each Round
Just another fun idea we came up with to make playing as the VIP more interesting. Also the addons store is open to the VIP so you can put attachments to your pistol however you like.
---
Separate Arms Textures For Each Team
No more wondering which team you're on.


---
Improved Hit Detection On Enemies In Prone
It's still not perfect but you can now definitely hit someone on prone.
---
You Can Now Sever Heads on Headshots With Certain Weapons
Back then we teased a dismemberment feature where arms and legs were shot off. The full system never made the deadline but we were able to do beheadings instead. This depends on the weapon you're using. Pistol caliber weapons like SMGs and-- well, Pistols, cannot sever heads. Shotguns only at close range. Assault rifles have a small chance with AUG and SCAR-H having slightly higher probabilities than others. The RPD sever heads more frequently but sniper rifles and the Revolver will blow heads off every time.
---
The rest of the changelog is in the download's description. Once again, thank you to everyone for waiting!...