Hello
I'm an aspiring indie game developer. Super Awesome is my first game ever. About a year ago I started learning programming in C++ with Cocos2S in mind, but when I tried it it was way too hard for a newbie like me. So I tried Unity and it was great. I loved it and after learning about differences between C++ and C# i started making my first game. It took me 10 months from learning programming to finish it.
I made this game with mobile platforms in mind but as I finished the mobile version (still vaiting for iOS approval) I thought I will make also a PC version (and Linux, and when I can afford the license - iOS).
I heard some comments that its similar to SuperMeatBoy. Yes it is. Just as it is similar to many other platform games, because SMB also was similar to many previous games, because most of the elements are just "Platform Games 101". Plus it's not a secret that SMB (which I love) inspired me to make this game and it's not like I'm inspiring to be some SMB killer. Duuh...
Its not even my league. Super Awesome is just a simple (well kinda difficult though) platform game from an aspiring indie dev that just started his adventure with game developing. If I got to Steam it would cost ~3-4 $.
I hope you guys will like it. I already finished mobile version which can be tried out here (it's Free):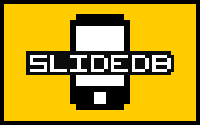 Feel free to try it out.
If you like it and would like to give me a chance you can vote for me:

I will try to post some PC demo for you guys to try.
Any support or feedback greatly apreciated.
Cheers!