Hello everybody!
I decided after much thought to do one of these since its what most other modders do, so its what the community has come to expect, so lets get on with it!
To begin I've decided to make some minor border and population changes in Mongolia, because right now in v1.3 it isn't as pretty as it could be.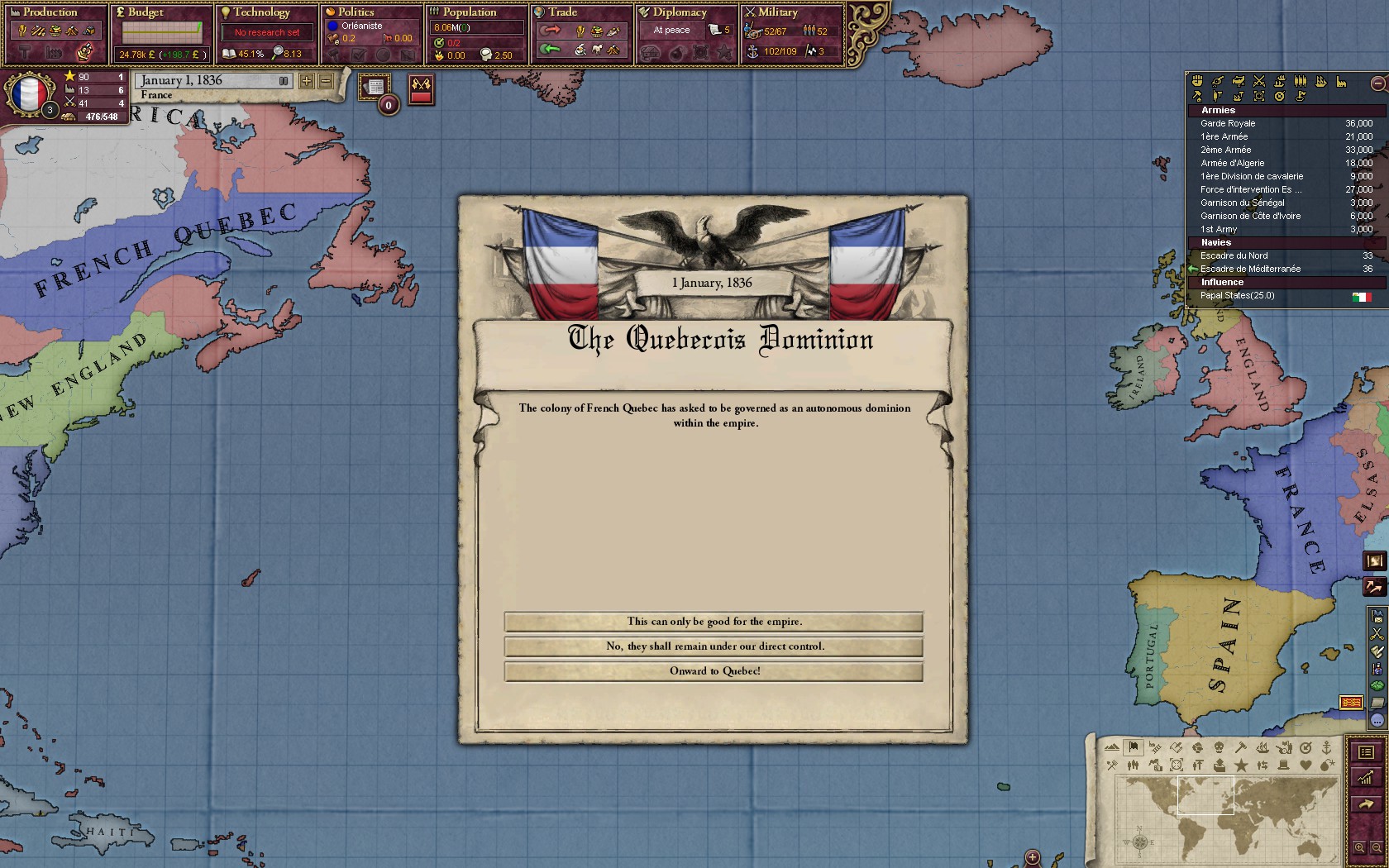 Here's where the real excitement is, I've got events for Quebecois, South African, Australian and New Zealander independence. I basically took the ones already present for the British dominions from the HPM mod and modified them to work in this mod. These will likely pop up in the late 19th and early 20th century, that way those countries will be fully colonized before independence. They will be released as vassals and the third option will allow you to play as them.
As for the future of this mod, beyond the next update, I hope to change the event that gives Brazil the Amazon rain forest after conquering their core from Grand Colombia into a decision, that way its more obvious to the player that conquering their core from Grand Colombia will give them the Amazon region. The problem is I don't know how decisions work. Either by then I will figure out how to use one of the existing events to do this or if any of you want you can help.
Well that's it for this update, just a short dev diary to try and connect with the users of this mod and give an idea on where exactly I'm going with this mod.