We've been talking about releasing Helium Rain since 2015. No more talk : next month, on August 18, Helium Rain will be released on Steam as an Early Access game. Our realistic space sim will be available for Windows and Linux PC, with no DRM. Watch our trailer below !
On the choice of Early Access
Games in Early Access are a mixed bag. Some games stay in development for years with dozens of updates, some see a few updates and a large price hike when the game is released a few months later. We know that some people have little trust in Early Access titles, so we thought it would be a good idea to explain what we're doing.
We have already been asking for feedback and acting on it in our private beta, where players would suggest improvements. On this next menu, the orbital map, a number of items were suggested by players.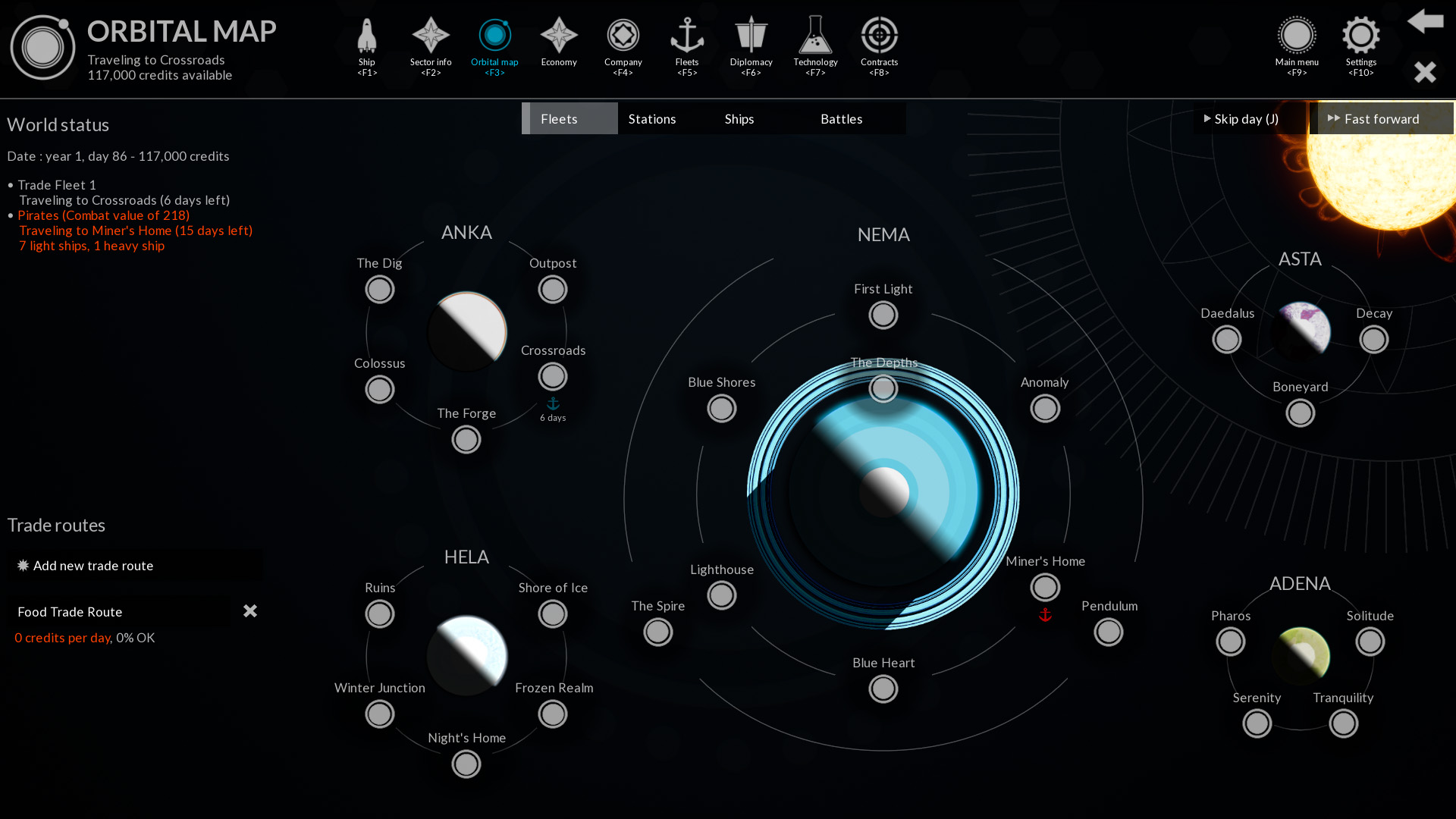 Helium Rain has been in development for more than three years and is an always-evolving project. If we waited for the game to be finished, we probably would release it in yet another year, adding features and content to a game no one is playing. We believe we are at a point where the game is already really cool ; and for some time now, the reason we didn't release it was that there were still ideas that we wanted to put into it. H ere is a comparison of the state of the game in 2016 (left) and today (right) - the content existed, but it wasn't good enough for release.
New features
Our last feature on IndieDB was about the content we were working on, and what was left to do. The contract system, new content and features are now all done, but we've also been adding lots of interesting features that we didn't plan for :
Meteorite intercept contracts
Missiles
Joystick support
New places to explore
New ships
Better menus
We want to keep doing this in Early Access, adding new gameplay features when we want to try something new.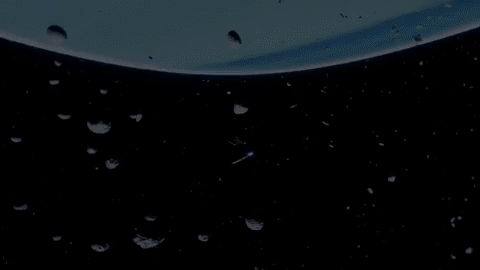 Help us make it better !
We want to see what gamers think of our project, hear what they have to say and how we can improve upon it. Here are some of the future elements we'd like to decide with the community.
Engines that impact the travel time, making upgrades more strategically valuable.
A fuel usage system, requiring players to refill their ships periodcally, just like they do for ammunition now. Flying in a conservative way would be more useful.
We're going to be working on a story quest chain.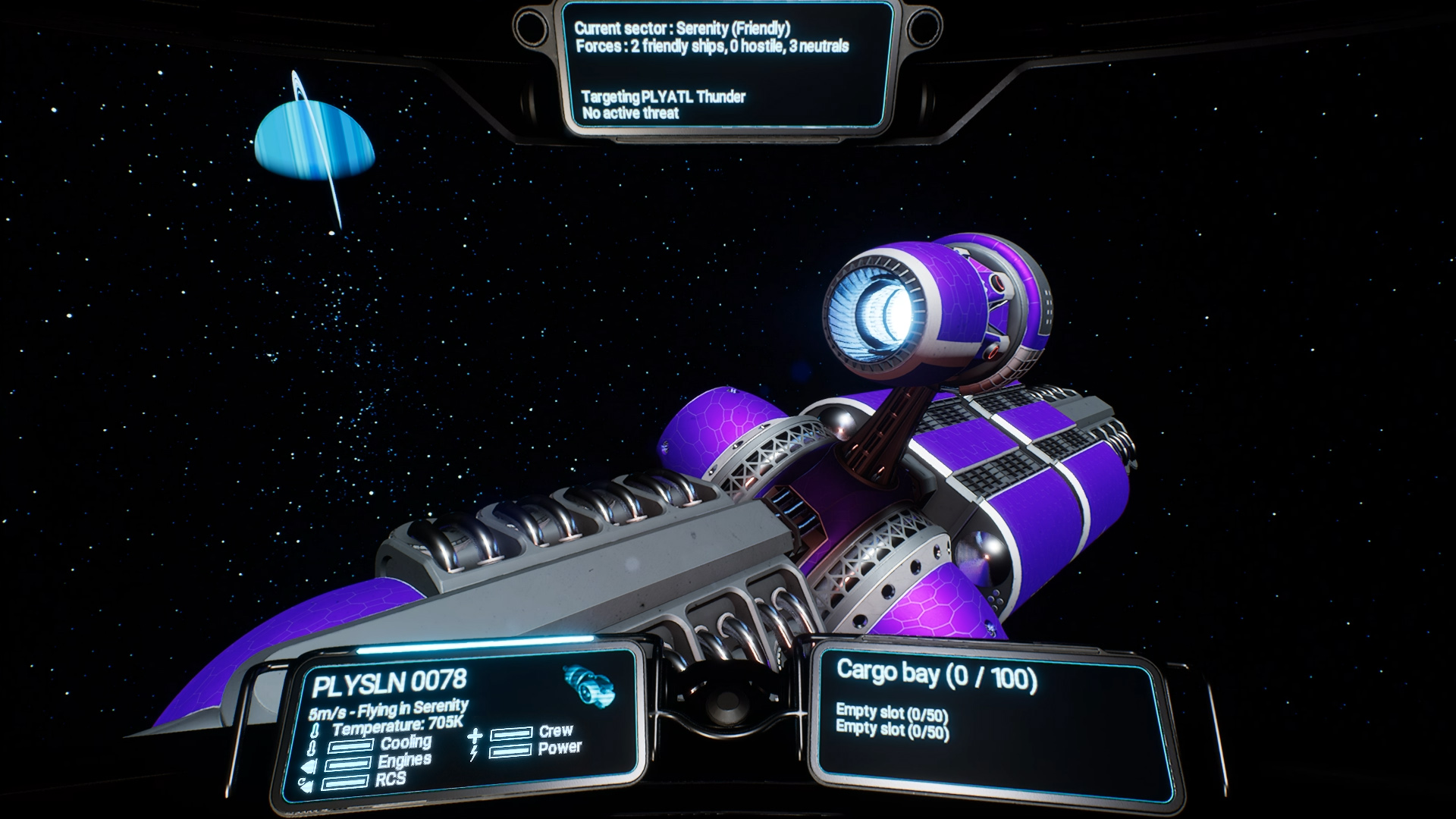 Any feature that you have in mind is worth talking about ! We're open to every idea you might have. This isn't the end of development for us - it is a turning point.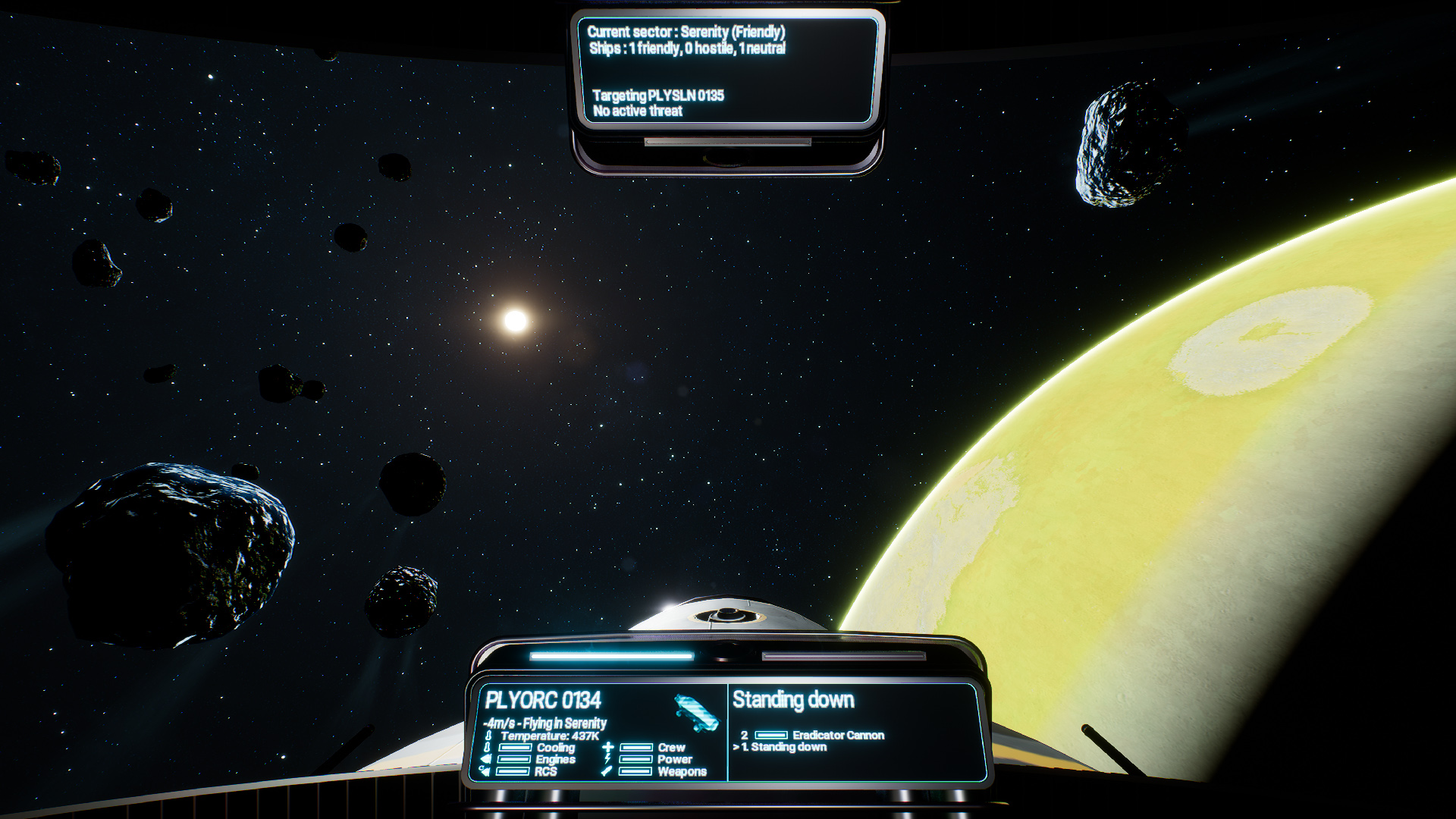 Thank you for helping and supporting us for all these years !