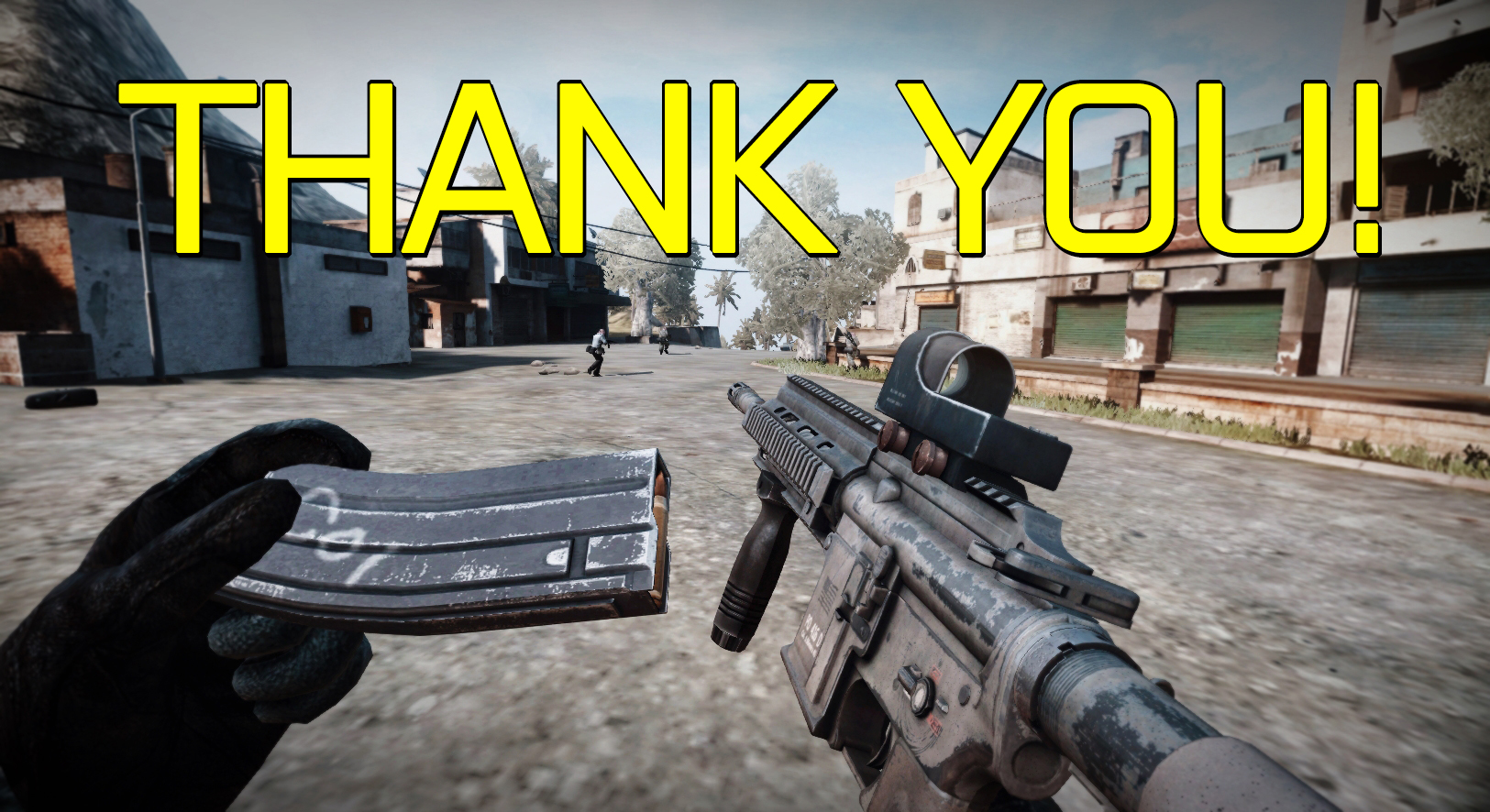 First of all, I just want to give a HUGE thank you to EVERYONE who voted! Thanks to you, Heat of Battle made the 2017 ModDB Top 100 mods and is in contention for mod of the year!! Unfortunately, many other deserving BF2 mods did not make the cut, including perennial favorites like Project Reality and Forgotten Hope 2. Therefore, it's up to us to carry the torch. Make sure to vote Heat of Battle for mod of the year - let's show ModDB how awesome the BF2 community is!!
In the rest of this article I'd like to address some common complaints and questions I've seen since launch. Many of the ones I've seen can be solved very easily with some simple changes. If your issue is not here, I'd like to ask that you run in windowed mode to see the error message, and provide as much detail as possible in your comment. Refer to this guide for more details on how to debug BF2: Moddb.com
CTD when joining game
This means that you did not install the ESAI files. In the core files, there is a bf2 folder which has the ESAI files. These MUST go under mods/bf2 NOT mods/Heat_of_Battle.
Not enough bots
To play with up to 48 bots, use the local coop server, set max players to 16, and slide the number of bots slider to the number you want.If you want to play with more than 48 bots, go into the mods/Heat_of_Battle/AI folder and open aiDefault.ai. Set overrideMenuSettings to 1. Then you can use AIX2's BF2SPCC or BF2 Bot Changer to set the number of bots you want. If that doesn't work, try deleting the aiDefault.ai file entirely, and use the bot changer again.
How to use vehicles
In Heat of Battle, many ground vehicles have new features. All tanks and APCs have a zoom option, activated by pressing X (or whatever your smoke launcher key is set to). They also have a coaxial machine gun, fired with the RMB. Tanks and APCs also have a new selection of ammo types. Key 1 is armor piercing, best used against armored vehicles. Key 2 is high explosive, good against light vehicles and infantry around walls. Key 3 is canister (basically a large, direct-fire shotgun), which is highly effective against infantry. Key 4 for APCs is the wire-guided ATGM. Key 4 for tanks is a lock-on tank shell, which is great for hitting targets at extremely long range. However, the damage is low and ammo is limited. Pro-tip: After locking on, quickly aim high above the target so the guided round takes a high-arcing trajectory, hitting the target in the weaker top armor.
Note that there is a delay when switching between ammo types to simulate new rounds being loaded into the cannon. So you should think ahead and switch to the best ammo type for the situation beforehand!
Recommendations
If you haven't yet, I recommend you try out the HD terrain textures and the custom shader cache in the addons section. In particular, the custom shader cache will ensure that the metal parts of the weapons look as shiny and reflective as they are in my screenshots. I have tried it out on both AMD and Nvidia graphics cards, the cache works fine with both!