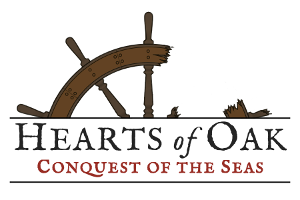 This year has been truly special for the Hearts of Oak project, so to celebrate the end of 2014, we'd like to take a look back at everything we've achieved.
To start with, we have prepared a summary video that covers all of our main accomplishments of 2014 in less than five minutes. Enjoy!
The Switch to Unity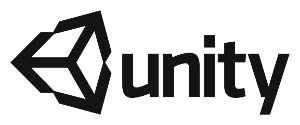 One of the biggest and most important events of the year was our decision to use Unity instead of CryEngine. Naturally, this sparked a lot of debate about whether it was the right choice. It was a huge risk after all, especially after we'd done so much in CryEngine.
Nevertheless, it was a risk that paid off, and then some. The progress we've made in Unity outshines all our previous attempts, and we're now closer than ever to having a playable public release.
Ongoing dialogue with other Unity developers has helped us gain a better understanding of the engine and the options it provides, and has saved our own developers weeks' worth of work in the process.
Advantages like this, which were previously unavailable to us, will continue to aid progress in the future, and we remain confident that this engine offers the best chance for us to realise our goals.
Taking Donations
In another surprise turn of events, we finally decided to accept donations towards the game's development.
We were humbled by the number of people offering to support us with their wallets, so when we agreed that we needed Unity Pro to take full advantage of its capabilities, we opened the gates to accept donations for it.
This soon gave us the ability to purchase assets from the Unity Store that helped to speed up development massively, which is crucial at this early stage.
To find out how much we've raised to date and what we've used the funds for, check out this post on our forum. Every penny is spent wisely and for the direct benefit of the game!
IndieDB Top 100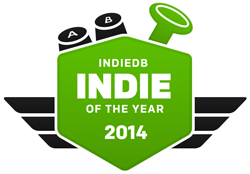 This one certainly caught us by surprise. In the space of just one year, Hearts of Oak has gained enough attention to earn a spot in the Top 100 Indie Games of 2014.
Last year the spotlight was on our New Horizons mod, which had been in development for over ten years by the time it was voted among the Top 100 Mods of 2013.
For Hearts of Oak to achieve the same honour in comparatively little time (and before any public releases!) was astounding, and a real testament to our fans' enthusiasm for the project.
Our hope is that we can produce a playable test level in 2015 that lives up to the hype surrounding the game, and from there we will build upon it to make it worthy of the recognition you gave us this year.
Oculus Rift Testing
Yes, you read that correctly. We've had several questions in the past about potentially including support for the Oculus Rift VR headset, and the switch to Unity did indeed open up that possibility.
Now though, that dream has started to become a reality. Our lead developer picked up perhaps the best Christmas present ever when he acquired the Rift DK2 in mid December, and he wasted no time in setting up Rift compatibility in our test scene.
Needless to say, the results were way beyond anyone's expectations.
If you've always wondered how it feels to walk around the deck of a virtual ship (or just want to hear Captain Murphy say "amazing" countless times), then you need to watch this video:
Eye-watering Screenshots
We've posted a huge amount of images in our regular news articles over the past few months, many of which are rather picturesque. From lush Caribbean landscapes to towering, majestic warships, there has been plenty of visual eye candy to behold.
Below is a small selection of the best screenshots taken throughout the year, and links to download the full-resolution versions as desktop wallpapers.
St Albans under full sail
The beauty of this CryEngine screenshot can't be denied, particularly with the sails set and the bright blue sky as a backdrop.
St Albans in rough seas
A deep pink sky and dramatic weather effects make this image stand out among regular daytime images.
Caribbean island scene
This scene has bright greens and blues complemented by a range of little touches like coconuts and starfish, making it a visual treat.
Transom of HMS Sphynx
This ship sits proud in the water with its colourful stern and fantastic shader effects, with a subtle depth-of-field effect to make the foreground stand out.
Below deck on HMS Sphynx
The sunlight shining through gunports and gratings provides an interesting lighting effect here, and one can't help but marvel at the obsessive level of detail on display.
We hope you enjoy these magnificent screenshots, and there will be plenty more where they came from in the coming months!
How You Can Help
If you've been inspired by what we've managed so far and you want to lend a hand in developing the game, then please visit our forum to offer your assistance!
As a reminder, all of our developer roles are NON-PAID, volunteer positions. For role descriptions and how to join the team, click here.
However, if game development or art is not for you, then fear not. We are still accepting donations to help pay for engine add-ons, software licenses and more, and you're welcome to donate to the project through Paypal using the Donate button on www.heartsofoakgame.com.
We greatly appreciate every contribution!
Can't contribute to either of the above, but still want to help? You can do so by spreading the word!
If you know someone with the skills and dedication we need, who might be interested in Hearts of Oak, please tell them about the project. Every contributor makes a difference.
Alternatively, we could use some help with promoting the game on various websites so that our own developers don't need to spend time doing it themselves.And don't forget to Like, Share and Subscribe to our social media profiles!
Closing Comments
Another year down, another incredible list of achievements to look back on.
We've made tough decisions, overcome tremendous challenges and had long, heated debates, but in the end it has all been worthwhile.
We're extremely proud of the advances we've made this year, and everyone involved should be commended for the countless hours they've put into bringing Hearts of Oak ever closer to its release.
We will remember 2014 as a successful and productive year, and we look forward to building on that legacy in 2015 to give you the Age of Sail experience you deserve.
From everyone at PiratesAhoy!, we wish you a happy New Year!
All together now...

Any Questions?
Intrigued? Want to know more? Or maybe you still don't know what the Hearts of Oak project is?
Visit our Frequently Asked Questions to find out all you need to know!